Buy 3 Henna & Get 1 Free
Regular price

$ 44.97 USD

Regular price

$ 55.00 USD

Sale price

$ 44.97 USD

Unit price

per
This package includes 4 units of color you select
Share
Customer Reviews
100
reviewers would recommend this product
Write a Review
Ask a Question
Filter Reviews:
hair
color
henna
brown
results
shampoo
package
process
experience
Instructions
I recommend this product
Great color
I love henna color. I switched over 2 years ago now and will never go back to chemicals again. Thank you for a great product and superior color.
10/19/2022
sheila s.

United States
I recommend this product
OMG Hair
This was my third time using the Henna Guys Deep Red henna all over my hair. Not only was it super easy after a little practice, but I only used ½ a package and the color is AMAZING. In the sun my hair looks like sparks inside a fire and it's softer than it's ever been, since I was a kid. I might try the other colors, but I'm never going back to chemical hair dye!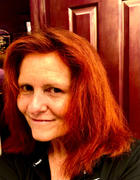 10/18/2022
Traci N.

United States
I recommend this product
Get the burgundy!
I rarely leave reviews. But I have been using henna for years. This is perhaps the best I've ever used. AND it doesn't bleed! I highly recommend the burgundy. My dark brown hair looks shiny and dark indoors but outside in the sun the burgundy just lights up. Really beautiful. My stylist says it's the best color I've had in years.
10/11/2022
Lynne E. Kenney

United States
I recommend this product
5 Star Products
5 Star - Excellent product! Much better than the chemical-based commercial hair dyes out there. The shampoo and conditioner are also great products. Gentle but thorough. Highly recommend.
09/18/2022
Karen A.

United States
I recommend this product
New to this henna brand
Very nice henna. Very smooth and creamy. Excellent coverage of grays, nice rich brown for medium brown color. Leaves hair soft and shiny. Nicer than other henna I have used in the past. I have a pretty severe allergy to all brown hair dyes/colors. Nothing works for me except henna and yours is very nice product
09/18/2022
Lisa O.

United States
I recommend this product
Wonderful
The red color is wonderful. It is a deep red like advertised. This company is now my go to for henna.
09/17/2022
Hannah F.

United States
I recommend this product
perfect color
perfect dark natural brown color. time consuming but worth it. the second step was much more drippy than the first step so i recommend saving the provided shower cap for that and just using saran wrap the first step.
09/11/2022
Maria R.

United States
Definitely a keeper!
I have to say, I will definitely will be using it for as long as I can! Follow the instructions and watch the videos on you tube to the T. Cover my stubborn grays! My first time using henna and will not be my last! Is worth the long process for healthy looking hair vs the dry brittle the chemical hair dyes leave. My hair looks and feels full. Color looks amazing! So glad for natural henna hair dye!
08/31/2022
Isabelle P.

Canada
08/31/2022
Mariah F.

United States
I recommend this product
Favorite Henna dye
I have tried other henna dyes and I am extremely allergic to chemical hair dyes. This one is the least time consuming and you get great color out of it. Not only am I severely allergic to hair dye but I'm also 28 and graying :( this is the PERFECT solution to my problem
08/30/2022
KELLY M.

United States
I recommend this product
Best henna out there
This isn't my first time reviewing. But what I said last time still holds true. This is the best milled henna on the market. Other Henna's can be gritty and not nearly as beneficial to hair texture. While the process does take time, its so worth it for the results. Unlike dye which was actually causing my hair to fall out, Henna's keeping it thicker and I still get full grey coverage. 100% would recommend.
08/10/2022
Bobbi B.

United States
I recommend this product
Love the coverage, but too dark
I have used henna to color my hair for 20 years, so I'm no newbie. This is my first time using The Henna Guys henna. I usually use Rainbow or Light Mountain henna. Based on the color quiz and the color chart, I chose medium brown and dark brown for my "buy 3 get 1 free" bundle. I started with the medium brown because that's the color I normally use from other brands. I found the mixing very easy. The Henna Guys henna is a lot smoother and easier to mix. Application was easy. As I usually do, I covered my henna'd head with plastic wrap and then a towel. What I noticed about this henna is that it stayed moist and dripped a lot more than my usual henna. No big deal, just wore a towel around my neck and wiped my face periodically. Kept it on for the instructed 3 hours. Rinsed, and oh my goodness it was dark! Great coverage and the color has lasted. But, if the medium brown is this dark, there is no way I'm going to use the dark brown. I'll have to ask if I can exchange the dark brown packs for something else. I recommend this brand. I think the addition of amla to the henna is why it gives such great coverage. I usually buy pure (plain) henna and add the amla myself, but this worked even better.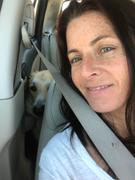 07/24/2022
Mayette T.

United States
I recommend this product
Love Henna!
Love it that it's all natural . My hair does not seem to be as dry as compared to store bought hair color. It is nice and soft now.
07/22/2022
stephanie g.

Canada
I recommend this product
Orange red henna is lovely.
Love the results! The recommendation of add an essential oil really helped with mellowing out the more earthy smell. The directions were very easy to follow. My hair is a natural light golden brown and the colour of the henna has transformed it into a dark natural looking orange red.
07/11/2022
Kaleigh C.

United States
I recommend this product
I absolutely love the color this gives me
I have bought from here before and this time I went for the bundle deal. I use orange-red to cover my naturally dark brown hair and it turns out so wonderfully without any bleaching of the sort. I recommend this product to anyone and everyone looking for a more natural hair dye.
07/08/2022
Elif D.

United States
I recommend this product
Very good
Great colors, especially deep red is very good.