Medium Brown Henna Hair Dye
Regular price

$ 12.97 USD

Regular price

Sale price

$ 12.97 USD

Unit price

per
Experience Rich, Luxurious, Natural-Looking Color. Whether you're looking to restore a more natural hair color or you're looking to go bold and beautiful by going brunette, nothing beats the color quality found in The Henna Guys Medium Brown henna hair dye.

Formulated with a proprietary blend of henna, indigo, amla, neem, and natural herbs, this henna hair dye brings out rich colors and lustrous shine for stunningly even results with just the right balance of uniformity from root to tip.
🌿 Colors and covers your grey naturally
🌿 Works best on grey, light brown, & medium brown
🌿 Conditions & adds shine to your Hair
🌿 Adds manageability & helps with hair growth
🌿 Continuous use improves overall hair health
🌿 No more irritation, bruises, or burns
Ingredients and How They Work
🌿Henna (Lawsonia inermis): The base of our medium brown henna hair dye starts off with pure henna, milled into a super fine powder from natural henna leaves. This bright red-toned powder is then mixed with other ingredients to create different shades.
🌿 Indigo (Indigofera tinctoria): Blue-toned indigo powder is mixed with henna powder, a red tone, in specific ratios to help create this rich medium brown henna hair dye. Indigo powder also comes from a plant and enables the creation of shades of browns and blacks when mixed with henna.
🌿 Amla (Phyllanthus Emblica): Brighten your color and help keep it intact with the amla powder, a derivative of the Indian gooseberry. It works wonders with its natural properties to help you achieve better color results.
🌿 False Daisy (Eclipta alba): Minerals in false daisy cover your hair with gorgeous sparkle and leave your hair shiny and gleaming.
🌿 Neem (Azadirachta indica): Neem helps pull together the final results by leaving your hair and scalp flake-free and deeply conditioned.
Allergy Warning: Although our henna hair dye is made with natural ingredients, sensitivities and allergic reactions to even natural products are possible. If you do not know your allergies, always start by doing a strand/skin test before applying any henna.
Disclaimer: Individual results may vary. These are natural plant-based products, and the benefits are not guaranteed. The outcome may be affected by other factors like the type of shampoo or conditioner being used, as well as any other chemical hair treatments in the present or past that may affect results.
Why Its Time to Make a Bold Change

The best factor behind this medium brown henna hair dye is that it allows you to capture the perfect light brown sheen you're looking for or go bigger and bolder with a richer, deeper brown with unimaginable depth.
Superior Color Quality
The reason our Medium Brown Henna Hair Dye offers a more natural look is that it's made with plant-based herbs that are gentler on your hair but still give you that bold, vibrant look you cherish.
In fact, our hair dye is specially formulated to be:
🌿 Perfect for those looking for a soft light brown or medium brown hair color
🌿 Natural, raw, and gluten-free to be safer and gentler for all hair and skin needs
🌿 Supportive of those with color-treated, African, Indian, Asian, or Ethnic hair types
🌿 Better at covering gray hair and restoring lustrous shine without drying out roots
🌿 A smarter choice for those with sensitive skin or chemical hair dye allergies
Includes Shower Cap, pair of gloves, and Application Instructions
Formulated as a triple-sifted powder that turns into a smooth, easy-to-apply paste, our henna dye for hair provides superior color richness and evenness you won't find in those hair dye boxes at the store. More importantly, it's free of the harsh chemicals that dry out your hair, irritate your skin, and leave your hair feeling "fried" when you're finished.
Natural, Allergy-Free Ingredients
Common hair dyes can dry out and damage skin and hair, which is why plant-based henna hair color provides a more vibrant color while being safer overall. Our ingredients are designed to nourish your hair from root to tip and include the following:
Pure Henna and Indigo
Milled into a super fine powder from natural henna leaves, we mix this bright, red-toned powder with other plant-based ingredients to create a well-balanced shade coloring. We add the indigo powder to help create the specific rich, medium brown henna hair dye ratios to give you deeper, richer, more vibrant color clarity for that optimal look.
Color-Boosting Ingredients
We've enhanced our hair dye formula with myrobalan, amla, and false daisy that work to help enhance overall color quality with brighter tones and a deeper finish. What's more, it leaves hair shinier and more lustrous while ensuring the color lasts far longer than common chemical-based dyes.
Nourishes and Conditions Hair
Henna For Hair, unlike standard box dyes, also nourishes and hydrates your hair from the follicles to the tip. This means less flaky scalp, dryness, brittleness, or split ends for clearer, healthier hair that's far more manageable. This makes it perfect for those with skin allergies or dry hair.
🌿 Colors naturally
🌿 Helps with hair growth
🌿 Helps improve manageability
🌿 Conditions hair and adds shine
🌿 Continuous use helps improve overall hair health
Here is why we're the top-selling henna brand in North America. Our products are:
🌿 Ethically-produced
🌿 Triple-sifted powder for a smooth paste
🌿 A blend of henna, herbs, and other natural ingredients
🌿 Made in small batches for maximum freshness
🌿 Gluten-free, natural, raw vegan, and plant-based natural ingredients
🌿 Shipped with a shower cap, gloves, and application instructions
🌿Exciting shades for natural hair color lovers
Share
Customer Reviews
96
reviewers would recommend this product
Write a Review
Ask a Question
Filter Reviews:
hair
color
henna
brown
results
shade
smell
chemicals
grays
coverage
02/11/2023
Carol B.

United States
I recommend this product
Positive
Great. The addition of vinegar for gray hair did the trick. Love this product
01/31/2023
Noelle R.

United States
I recommend this product
Beautiful Natural Color
I had sandy brown hair with blonde highlights. I got sick of getting the highlights redone each year because its expensive and the bleach irritates my eyes and skin. I decided I wanted a darker brown color with warm undertones. The medium brown henna was perfect for this! I will say it was very dark initially but in the three weeks since I dyed it it has faded especially on my previously blonde hair to a beautiful reddish brown. I did not notice the 'smoothing' effect but I already have very smooth fine hair. I think it will have to be redone every month or so to maintain the color, but the application was fairly easy so I don't mind. The smell is very strong and earthy, I would recommend adding essential oils because your hair will hold the smell for 3-4 days after dyeing. I was worried about using henna on my blonde dyed hair, but it worked well and I would recommend it to anyone looking for a natural red-brown color.
12/08/2022
Sharon T.

United States
I recommend this product
Excellent for covering gray/ salt and pepper hair
Totally recommend product. I have salt and pepper hair with med brown and gray mixture. My hair is to the middle of my back and was not processed prior to application. I was able to use one package of med brown and mixed with 2 tsp apple cider and a couple drops of lavender essential oil and my hair came out excellent! I left the mixture on longer to make certain my gray hair took about 5.5 hours and only needed one application. My hair came out medium brown with gold highlights. Very happy! My first time doing a henna I would definitely recommend. Note, if buying their starter kit with supplies the bowl is too small to comfortably stir full contents of one package of henna.
11/15/2022
Janet L.

United States
10/13/2022
Virginia S.

United States
I recommend this product
medium brown
As always, I love the color. I put apple cidar viniger and salt and brewed coffee in the mix to give it a richer color. I love the way it looks and since it is all natural it does not dry my hair out. and is sooo much cheaper than going to a salon. I have not used a chemical color since and am very happy with the results.
08/26/2022
Amira A.

United States
I recommend this product
Medium Brown Color
Excellent experience Love the color and my hair texture feels great! Thank you !
08/23/2022
Scott H.

United Kingdom
I recommend this product
Superb
Used the product before but couldn't get any at this price in UK. Fast and overall brilliant service. Thanks
07/11/2022
Esther R.

United States
I recommend this product
Love it
I've been dying my hair with henna for a year, and I still love it.
07/10/2022
Virginia S.

United States
I recommend this product
medium brown
I am no longer using the medium brown as I changed over to the Auburn color. But I have a extra medium brown thhat I will mix with the Auburn. I love this product. get so many compliments on it and my hair is so healthey and shiny, Thank you Henna guys. also your staff is so friendly and helpful. 5 star product for sure.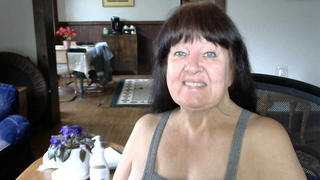 06/06/2022
Enita P.

United States
I recommend this product
Careful if you have grey hair
I am allergic to regular hair dyes and loose an extreme amount of hair when I use them. So I was very hopeful with this pure product. I had no previous color on my predominately grey hair. The first time I applied it I followed instructions carefully. I added warm black coffee and vinegar to the medium brown. To ensure it would work, I left the mixture on longer (5 hours). The result was orange hair. I waited the 72 hours hoping that when it oxidizes it would darken. Unfortunately it did not. After the 72 hours, I followed the same exact process a 2nd time. I was shocked. The result only intensified the orange. I waited another 72 hours and again hoping it would darken. But it did not. I didn't try light brown because I knew threw reviews that my grey hair will turn red. I did not select dark brown fearing the contrast when new growth come in. Therefore, I settled for medium brown. Now I'm stuck with very unattractive orange hair. On the other hand, I don't think my experience is a reflection on the product. I think it is a good product but people with grey hair need to be careful depending on the result they want to achieve. I would still recommend the product due to its quality and standards. I had almost absolutely no hair loss the two time I tried it. Furthermore, the website is very helpful and informative.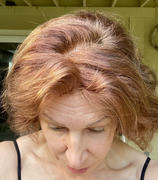 04/17/2022
Cathy C.

United States
I recommend this product
Great product!
Love this medium brown henna! I am mostly grey and it turns those hairs a light blondish color with warm tones. Makes the rest of my brown hair richer in color. My hair feels so conditioned after the henna!
03/23/2022
Mary H.

United States
I recommend this product
Medium Brown Henna Hair Dye
This Henna hair Dye worked well for me. I have used other brands of henna before. In using the other brands I got a scalp itch especially the first day after usage but not with this one. I like the color too. Thank you Henna Guys.
03/23/2022
Shagufta A.

United States
I recommend this product
Very bad
Very bad I received refund very very disappointed
03/09/2022
Afton R.

United States
I recommend this product
Light Brown
I ordered light and medium but have not used the medium brown yet because I am so happy with the light brown and got exactly the color I was going for.
02/28/2022
Gina B.

United States
I recommend this product
Love it!
Thank you -my order is always received in a timely manner. I love using your henna products because I love natural! No chemicals.
01/10/2022
deepa b.

United States
I recommend this product
Like the product
Like the color a lot! But didn't cover my grays really well