Natural Red Henna Hair Dye
Regular price

Sale price

$ 12.97

Unit price

per
Our Natural Red is the perfect henna hair dye for redheads and blondes. Go from blonde to red, or take your red locks to deeper, richer levels. Made only from pure henna, this natural hair color adds definition and enhances color beautifully. Light hair may require multiple applications for the best results.
You'll never find harsh chemicals in our products -- just high-quality, triple-sifted henna, herbs, and other straight-from-nature ingredients. This red henna hair dye nourishes and conditions the hair and scalp, so you feel as good as you look.
Natural Red Henna Hair Dye from The Henna Guys:
🌿 Conditions and adds shine
🌿 Means no more irritation, bruises, or burns
🌿 Covers grays and colors your hair naturally
🌿 Boosts manageability and helps with hair growth
🌿 Improves overall hair health with continuous use
Ingredients and How They Work
🌿  Henna (Lawsonia inermis) Pure henna, milled from plant form into a powder before undergoing a triple-sifting process, forms the base of our henna hair dyes. We create different shades by blending henna with other natural ingredients.
Allergy Warning: Although our henna hair dye is made with natural ingredients, sensitivities and allergic reactions to even natural products are possible. If you do not know your allergies, always start by doing a strand/skin test before applying any henna.
Disclaimer: Individual results may vary. These are natural products, and benefits are not guaranteed. The outcome may be affected by other factors like the type of shampoo or conditioner being used, as well as any other chemical hair treatments in the present or past that may affect results.
🌿 Boosts manageability
🌿 Helps with hair growth
🌿 Colors your hair naturally
🌿 Conditions hair and adds shine
🌿 Continuous use improves overall hair health
🌿 No more irritation, bruises, or burns
Here is why we're the top-selling henna brand in North America. Our products are:
🌿Ethically-produced
🌿Triple-sifted powder for a smooth paste
🌿A blend of henna, herbs, and other natural ingredients
🌿Made in small batches for maximum freshness
🌿Gluten-free, natural, raw vegan, and natural
🌿Shipped with a shower cap, gloves, and application instructions

Share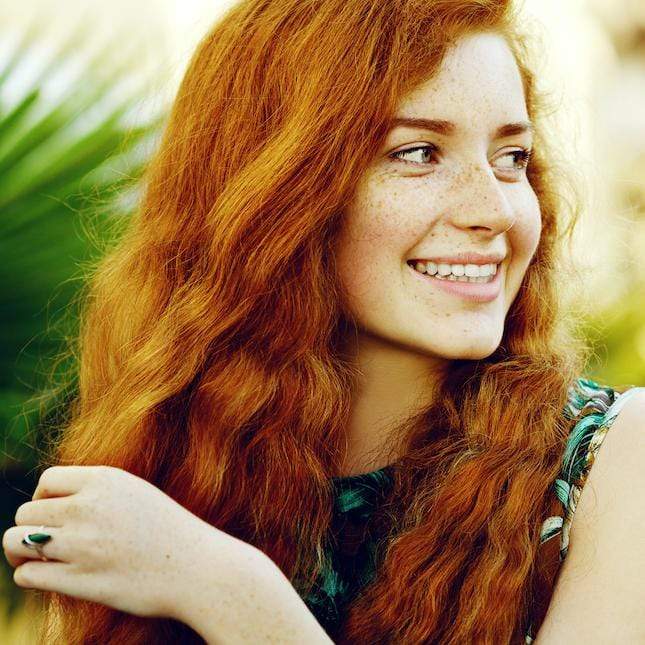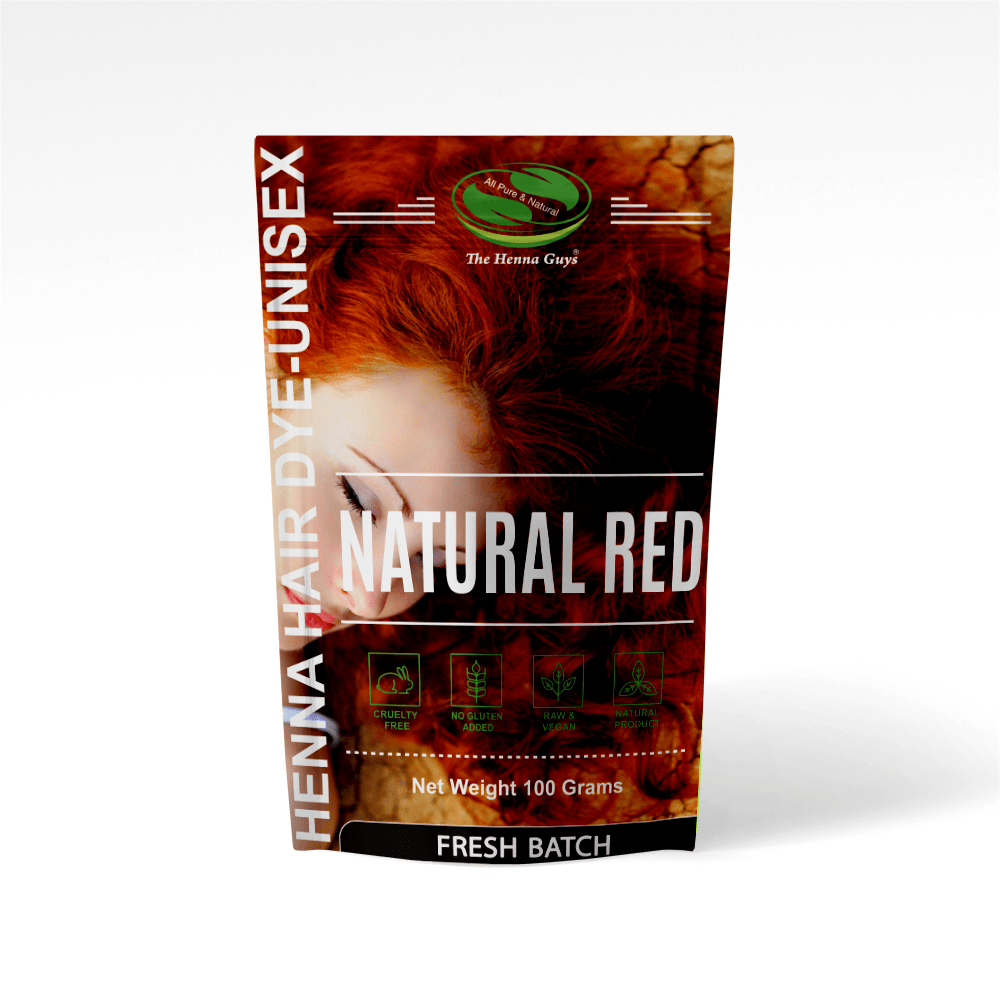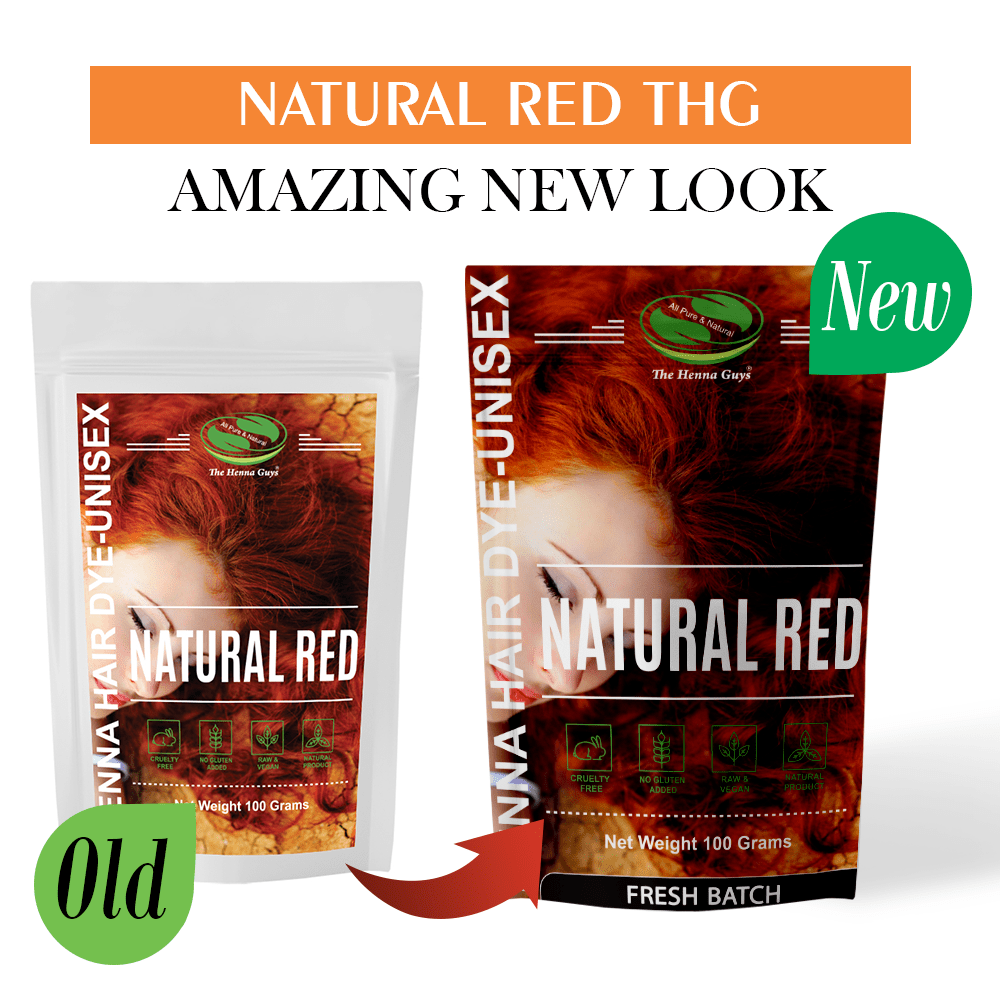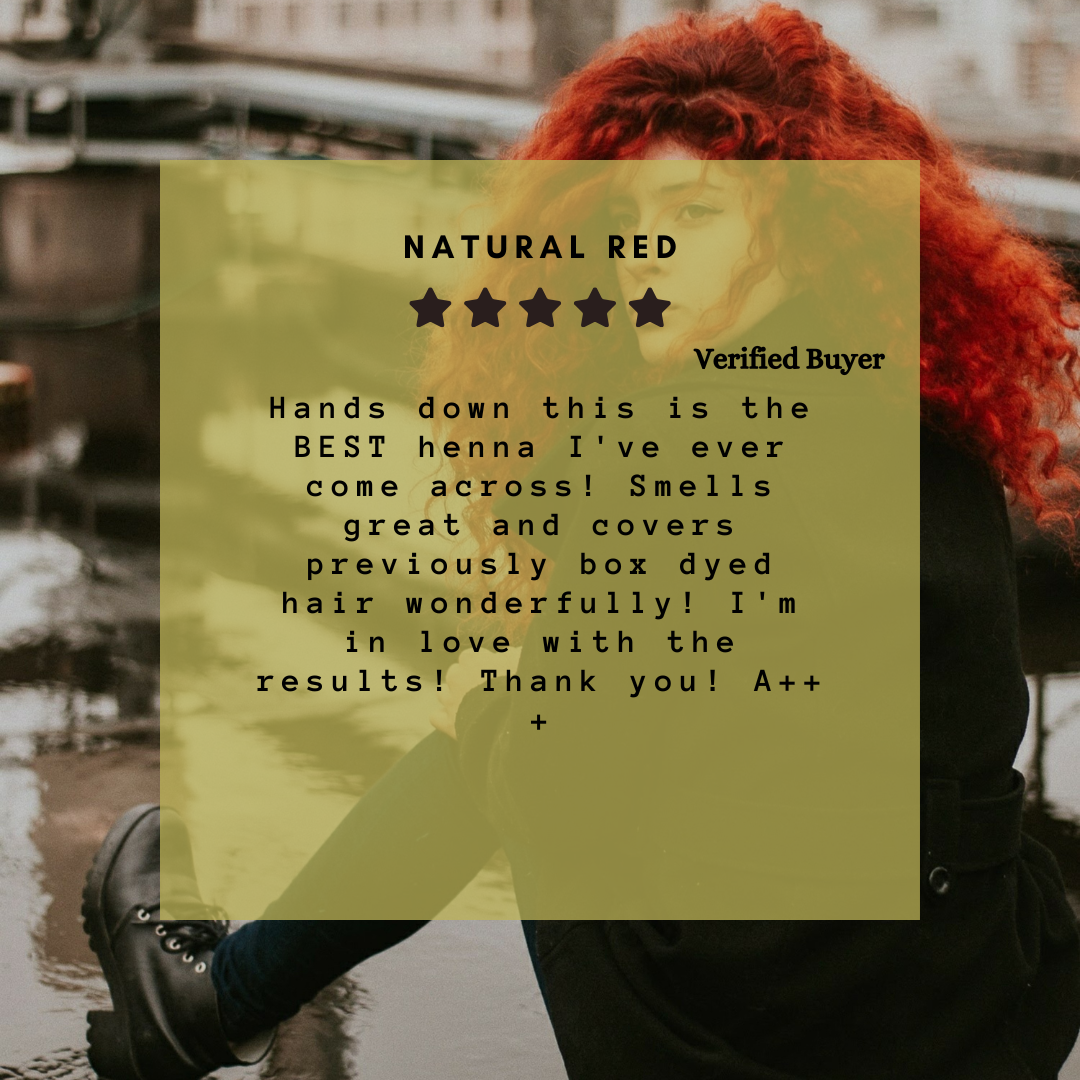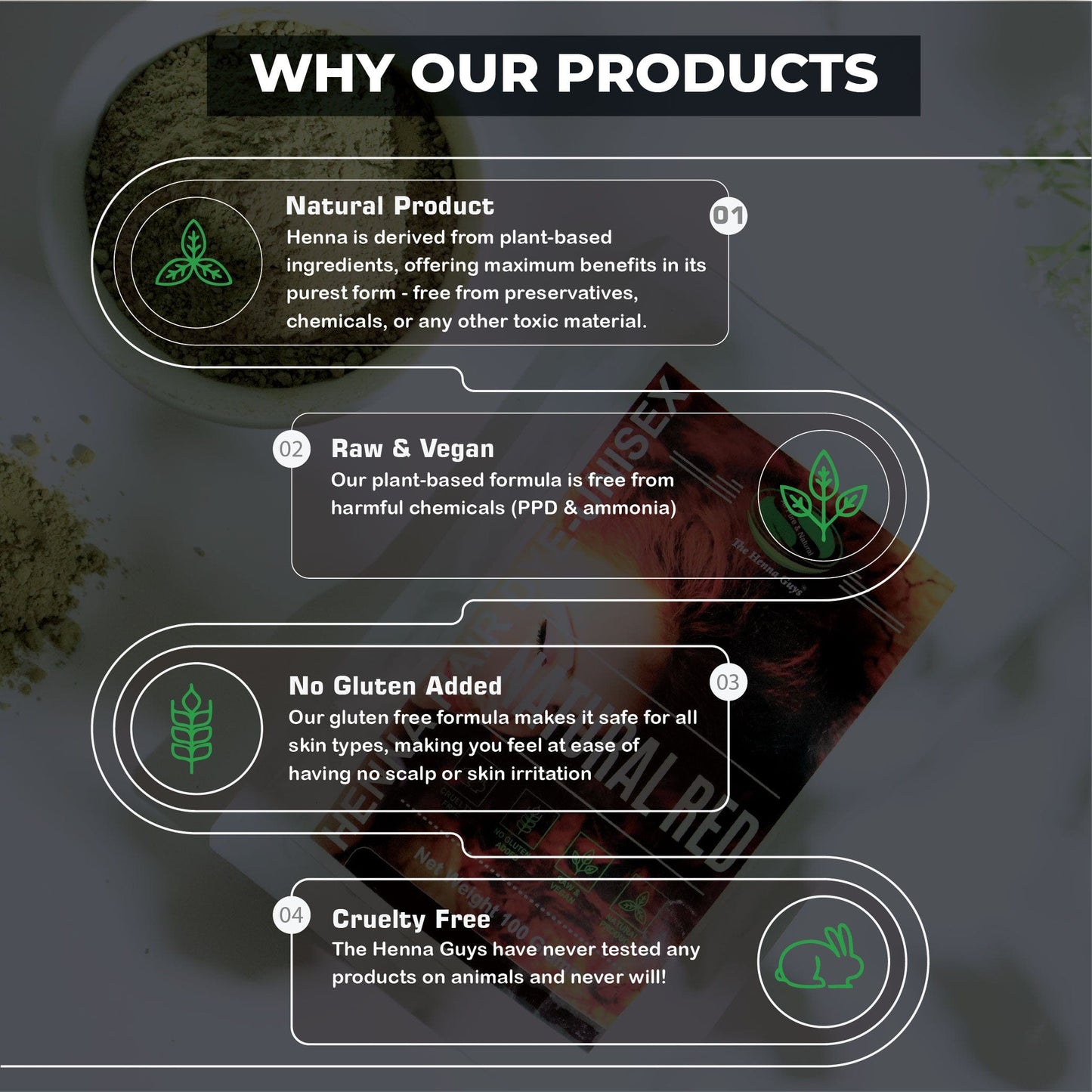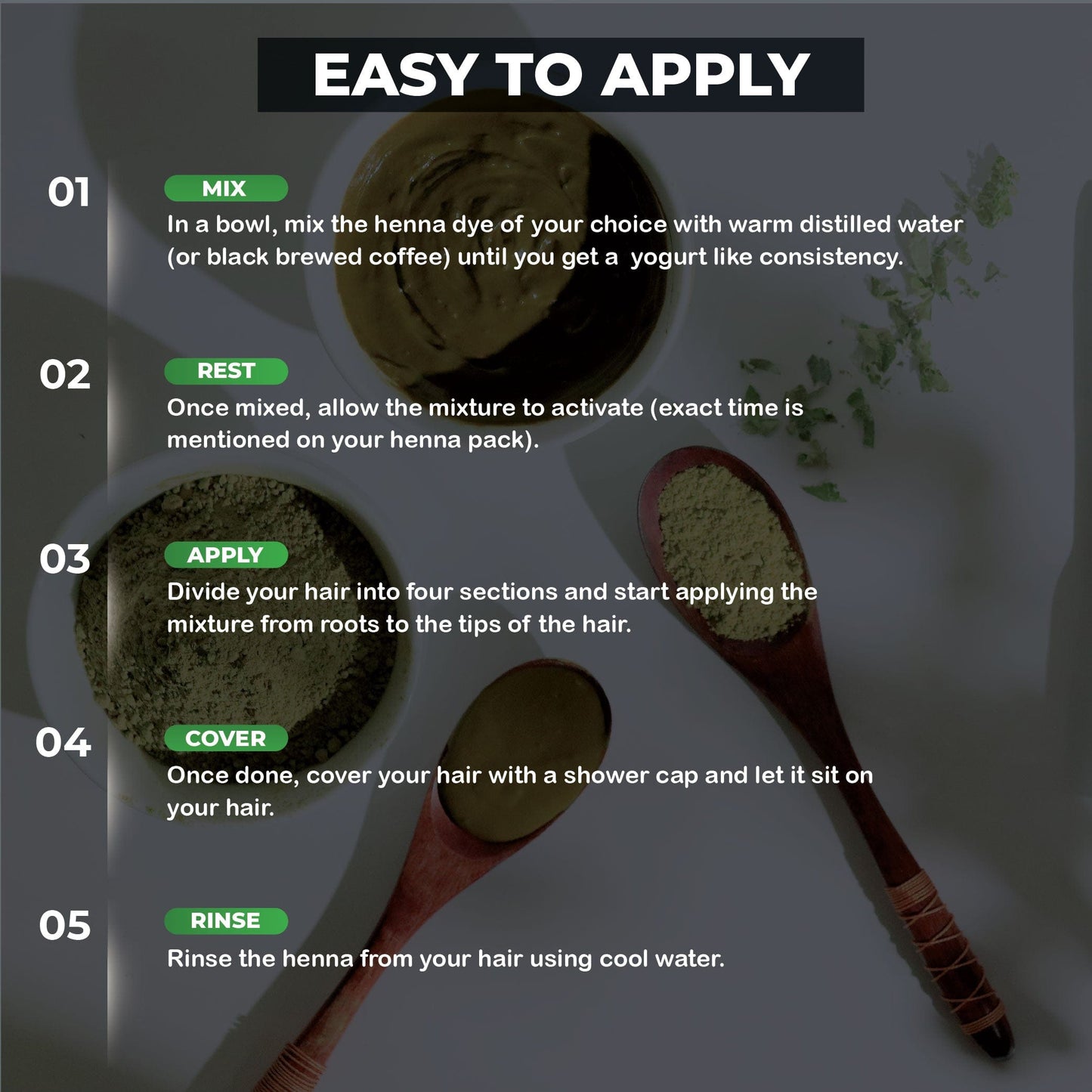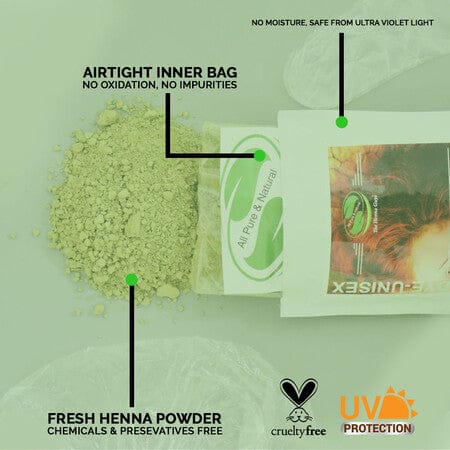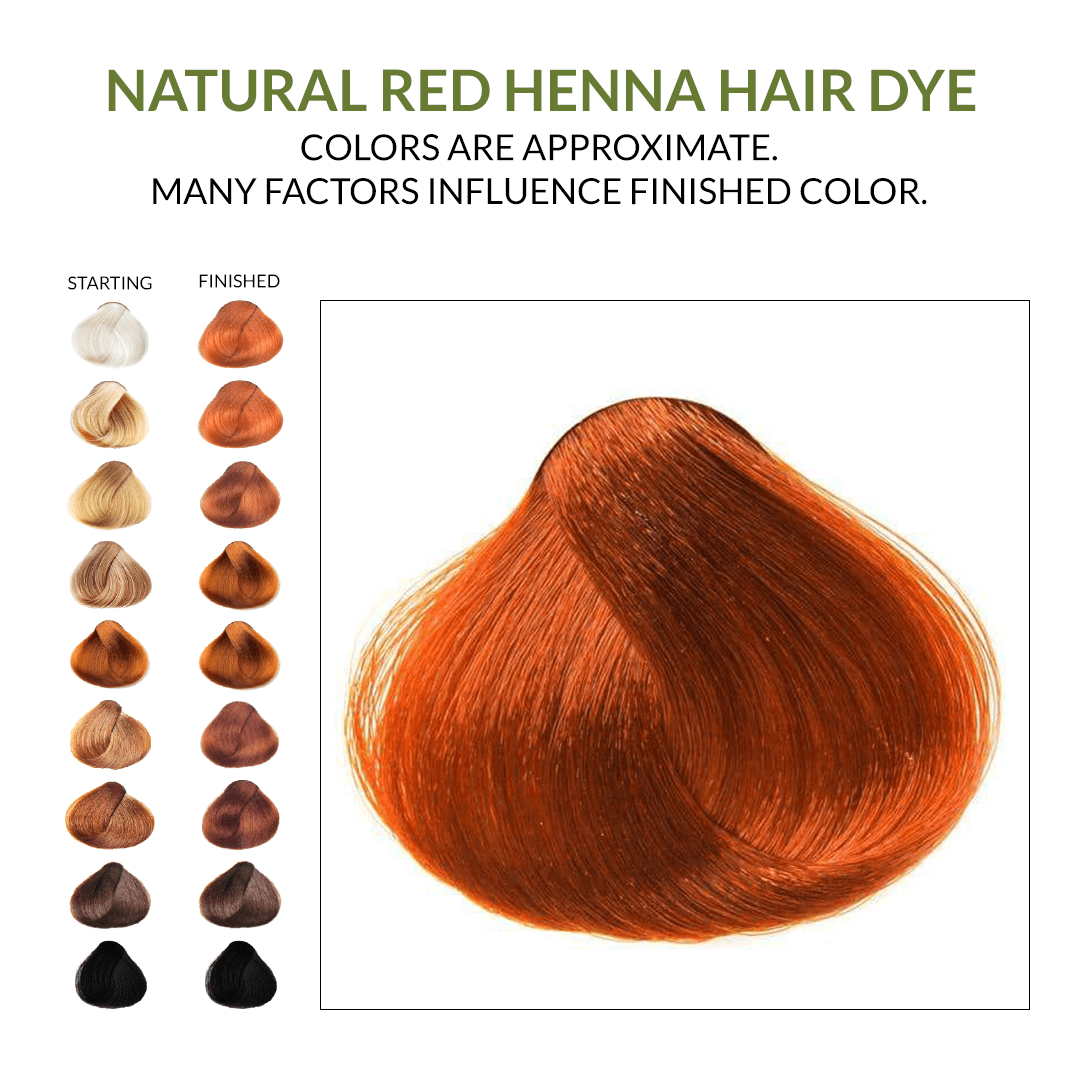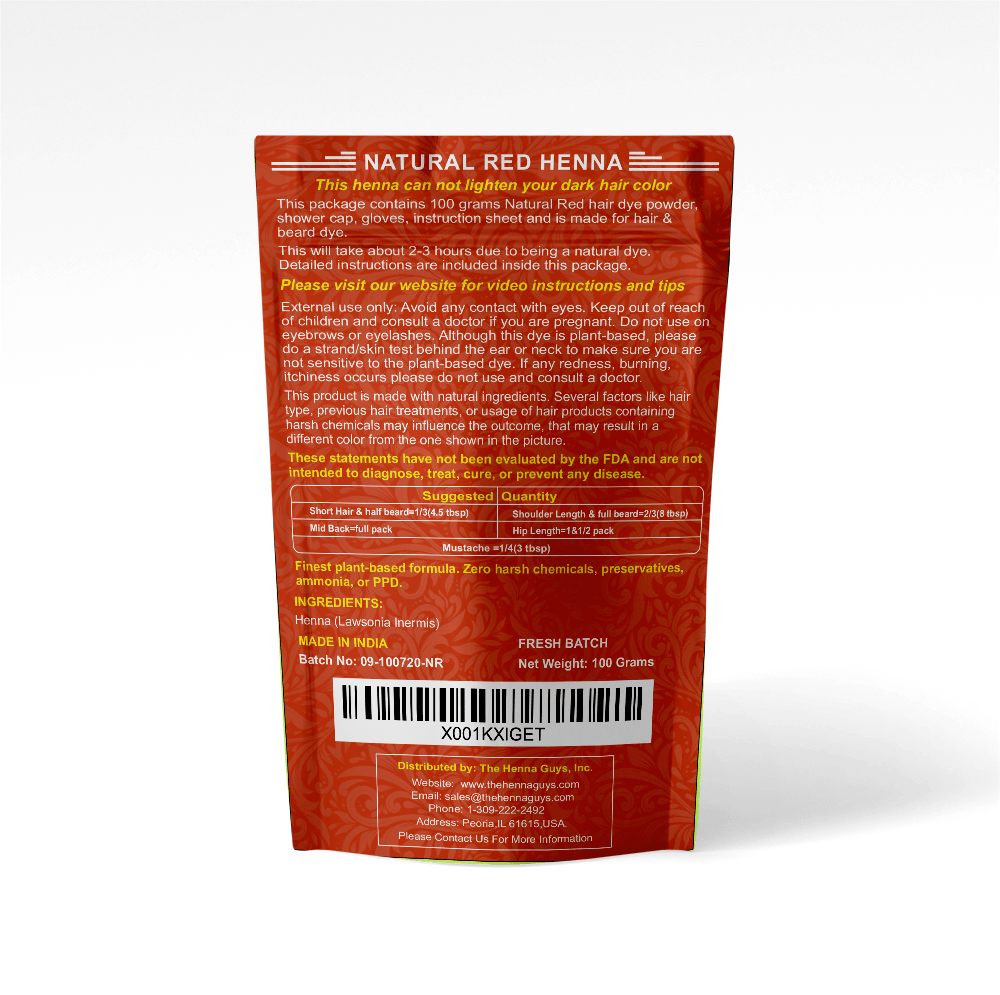 Customer Reviews
Write a Review
Ask a Question
Filter Reviews:
hair
henna
color
results
time
compliments
shade
brown hair
Instructions
head
12/04/2023
Kelly W.

United States
I recommend this product
Love it!
Consistent, long lasting results. Fantastic on my naturally blonde hair
10/01/2023
Caroline K.

United States
I recommend this product
Natural Red Hair
My natural red headed daughter used this abd really brightes her hair so I tried it. Messy and takes time, but so worth it. Been getting so many compliments and I've always gotten compliments on my red hair, but More so now. I love it! Need to order again soon so I have it on hand. Froze the remainder I had for my roots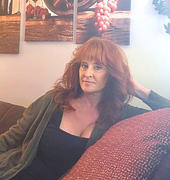 08/23/2023
Sarah

United States
07/31/2023
K

United States
I recommend this product
Primo
This was the first time i've used henna dye. In keeping with the titular promise, this produced a prime natural-looking warm red on me from my actually-natural ashy and uninspiring medium brown hair. To vivify the red, I mixed the henna paste with two bags of steeped red rooibos tea instead of coffee and added lavender essential oil, but otherwise followed the instructions. The color is lovely, a much-needed injection of depth, dimension, and follicular personality. I'm emboldened enough that next time i think i'll try mixing wine red and natural red for a slightly more intense shade. Tips for the nervous or inexperienced hennacutioner, aka myself 24 hours ago: 1. application is chaos for longer hair. have someone on hand to help you apply the henna if at all possible. a little dye brush helps 2. use hair clips to keep the sections separate and hold up the henna-d hair. I didn't have any and the paste staged a cross-country migration across my entire body (just wipe immediately, rinse/repeat.) 3. I covered my entire bathroom sink area in paper towels and that was a good idea. next time i'd do this outside. touch grass etc!
06/27/2023
Elizabeth S.

United States
I recommend this product
Very fine powder, makes a big difference when applying
This henna is very finely ground and sifted, so it mixes to a creamy, very smooth consistency, no tiny pieces of stems or leaves that clump and fall off like other brands I've used over the years. Add the water gradually, like it says. Highly recommended!
06/21/2023
Kelly W.

United States
I recommend this product
Perfection!
I am a natural blonde with existing chemical red hair dye and this had a perfect coverage! Bright orange roots right away darkened over the next few days to a perfect bright Weasley red! Love it! Doesn't fade nearly as fast as regular color but I've only had it for a month
04/16/2023
Gail J.

United States
I recommend this product
Lovely
I am a natural redhead and my hair was a beautiful rich color but as I am now in my late 60s it was a sandy, brown gray that was dull and lifeless. My daughter urged me to buy and use this product. Finally, I did and was able to do so myself and it is a Rich beautiful color that basically looks natural and has completely brightened my face. Also, my hair texture is much softer and more manageable. I definitely recommend.
03/23/2023
Jennifer

United States
I recommend this product
Loved It
I have very long thick coarse hair that has been dyed blonde by store bought dyes many years, I will no longer use those store bought dyes after using Henna, It was easy to prepare , and easy to apply and I love the color. I bought the powder form henna and mixed it with black coffee added 2 tablespoons of apple cider vinegar waited for the mixture to set as directions, and its great that it is natural / no harsh damaging chemicals to breathe and destroy my hair. The color was perfect also. Absolutely love it
03/12/2023
Jacob P.

Canada
I recommend this product
Terrific product!
Did exactly what it said it would do :) thanks Henna Guys!
02/20/2023
Jennifer R.

Canada
I recommend this product
Very happy with this henna product.
I am very impressed with this henna product. I've been using henna for many years, but this was my first time trying this brand. I didn't achieve the vibrant red as you see online or on the product package for my result, I think since my hair had previous henna in it it started out darker than my natural hair color. However I am very happy regardless. It was easy to use, not as messy as other henna I've used in the past. I wasn't the biggest fan of the scent, however in the instructions it does mention using some lavender or peppermint essential oil. I will definitely do that next time. It's great quality, you get a lot of products in a single package. I will definitely be a repeat buyer. Thanks so much!
02/16/2023
Camila M.

United States
I recommend this product
Beautiful results
I bought this product after my previous hair dye– rouge henna by LUSH was discontinued. I had a far easier time mixing this product and applying it. I used half the suggested amount for mid-back length hair as I have fine hair and wanted to get natural looking results. I'm glad I did, my hair still looks super vibrant and the color is really lovely.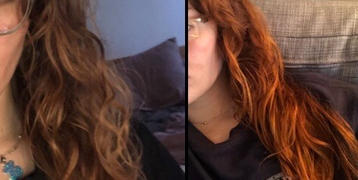 02/14/2023
Nicki

United States
I recommend this product
Only Henna I will EVER use!!!
New to this brand, had always used Lush Cosmetics Marron henna. This is infinitely better! My hair is now so vibrant, soft and has volume. It is the perfect red/orange and I've gotten many compliments. So easy to mix and apply to my hair. Had to let sit mixed in a container for 8 hours. Stuck to my hair perfectly and did not drip at all. I used an entire package of the natural red color. Also used on my eyebrows, looks fantastic! Be careful with the applying to the hairline since it stains. Glad I was and it is very even and looks super natural. Will never go back to Lush for henna!!!
02/03/2023
Noel H.

United States
I recommend this product
Consistently awesome
The henna is fantastic—I always get so many compliments but it also just feels healthy on my hair and scalp. And every time I've reached out to customer service, the response has been prompt, helpful, and kind. Massive thumbs up
02/03/2023
Holly T.

United States
I recommend this product
Super satisfied!!
I followed directions and tips for covering gray hair and the results were just as I had hoped for.! I have used other Henna products, but this one was by far the best! II will definitely reorder more. Thank you!!!!!
01/13/2023
Shelia M.

United States
I recommend this product
Amazed!!
Absolutely love this product. I will never go back to a box die
01/07/2023
Lynn B.

United States