Natural Red Henna Hair Dye
Regular price

$ 12.97 USD

Regular price

Sale price

$ 12.97 USD

Unit price

per
Our Natural Red is the perfect henna hair dye for redheads and blondes. Go from blonde to red, or take your red locks to deeper, richer levels. Made only from pure henna, this natural hair color adds definition and enhances color beautifully. Light hair may require multiple applications for the best results.
You'll never find harsh chemicals in our products -- just high-quality, triple-sifted henna, herbs, and other straight-from-nature ingredients. This red henna hair dye nourishes and conditions the hair and scalp, so you feel as good as you look.
Natural Red Henna Hair Dye from The Henna Guys:
🌿 Conditions and adds shine
🌿 Means no more irritation, bruises, or burns
🌿 Covers grays and colors your hair naturally
🌿 Boosts manageability and helps with hair growth
🌿 Improves overall hair health with continuous use
Ingredients and How They Work
🌿  Henna (Lawsonia inermis) Pure henna, milled from plant form into a powder before undergoing a triple-sifting process, forms the base of our henna hair dyes. We create different shades by blending henna with other natural ingredients.
Allergy Warning: Although our henna hair dye is made with natural ingredients, sensitivities and allergic reactions to even natural products are possible. If you do not know your allergies, always start by doing a strand/skin test before applying any henna.
Disclaimer: Individual results may vary. These are natural products, and benefits are not guaranteed. The outcome may be affected by other factors like the type of shampoo or conditioner being used, as well as any other chemical hair treatments in the present or past that may affect results.
🌿 Boosts manageability
🌿 Helps with hair growth
🌿 Colors your hair naturally
🌿 Conditions hair and adds shine
🌿 Continuous use improves overall hair health
🌿 No more irritation, bruises, or burns
Here is why we're the top-selling henna brand in North America. Our products are:
🌿Ethically-produced
🌿Triple-sifted powder for a smooth paste
🌿A blend of henna, herbs, and other natural ingredients
🌿Made in small batches for maximum freshness
🌿Gluten-free, natural, raw vegan, and natural
🌿Shipped with a shower cap, gloves, and application instructions

Share
Customer Reviews
100
reviewers would recommend this product
Write a Review
Ask a Question
Filter Reviews:
hair
henna
color
results
time
head
brown hair
compliments
shade
process
I recommend this product
Natural Rec Henna
Have been using this shade of herbs for couple years, and still love it!
12/02/2022
ashleydeanne13@gmail.com

United States
I recommend this product
LOVE IT!
Let me just say I am BEYOND excited and thankful I found something that works and is natural. I have a condition that makes me highly sensitive to certain chemicals but have been wanting to dye my hair so badly. After hours of research I came across The Henna Guys and decided to give them a try. Was absolutely not disappointed. I just used freshly brewed decaf black coffee for my mix and left it on for 2 hours and the color came out perfect. At first I was a little worried because some of it looked bright orange, but it definitely just needs to set, day 3 and the color is completely finished and it's GORGEOUS. My hair is shiny, vibrant and looks so healthy. Most importantly, I don't have to worry about reacting to harsh chemicals. If you're contemplating it, it's a 100 percent "GO FOR IT" frome me! Thank you Henna Guys!! (FYI my hair was a mixture of light and strawberry blonde prior)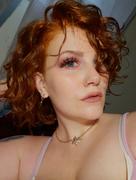 12/02/2022
Neena

United States
11/21/2022
Willhemina R.

United States
I recommend this product
Never going back to chemicals again
My hair grows very slowly, and breaks and falls out easily from stress or malnutrition due to medical conditions I have. Using this product has helped with every issue I've had with my hair. I started with natural red, one fresh application, then the next week I used the frozen portion I had left over, then just a few days ago I did my daughter's hair with deep red, and I used pure henna mixed with a quarter of the deep red batch I made to continue layering the color. Using hibiscus or chamomile teas instead of acidic fruit juices or coffee allowed me to control the shade I was getting, and helped evenly balance the oxidation process. This is definitely genuine henna powder, as it doesnt react with metal, and unlike other henna brands ive noticed in certain beauty supply chain stores, genuine henna takes between 4 to 12 hours to fully oxidize, not 30 minutes. Usually that indicates cheap quality products that aren't made with real henna. My hair has never been stronger, even as a teenager. I'm in my mid 30s now and honestly I shouldve done this decades ago. The result is exactly what I've been trying for with hundreds of different commercial dyes, and it was always so one-dimensional. With henna you get a multi-faceted effect with different shades of red throughout depending on your beginning color.
11/19/2022
Rachel L.

United States
I recommend this product
Love it!
With normal chemical hair dye, I can never do it at home.... in order for me to be thorough, it takes too long for me to apply it and it comes out uneven. With this henna based dye, however, it took me an hour to apply (I have super long hair), and it was absolutely beautiful and perfectly even from root to tip! Not to mention the color is gorgeous. I already had brown hair, so the result is darker than the picture but looks completely natural and I've gotten so many compliments on it. Not to mention the price.... I was charged $250 in a salon for chemical dye (I got ripped off, I know!) and I wasn't really happy with the result.... I paid $12 for this henna dye and I'm in love with my new look!!! Can't wait to see how the second application turns out. (I've read that henna becomes more vibrant after multiple uses.) Definitely recommend giving it a try.
11/08/2022
Jessica B.

United States
I recommend this product
Everyone thinks it's natural!
I was born a blond but red hair is my new ego. People who don't know me think it's natural people who do know me say i should have been red my whole life.
10/19/2022
Amalia

United States
I recommend this product
Dream hair is right!
Glowing, radiant, shiny, healthy, bouncy... My hair has never felt better! It went from the worst it's ever felt: dry, lifeless, dull, frizzy, unmanageable, unhealthy to gorgeous, manageable and simply beautiful in ONE appliation. I was upset when it was cherry candy red the first day and orange as heck after that but by the 4th day it settled into a shimmering rich natural red with depth. Trust the process you will absolutely love it! I am a natural red head BTW but I had chunky ighlights that completely damaged my hair. One application nicely blended the highlights into the rest of my hair and just gave subtle depth.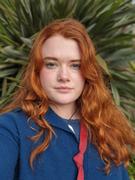 07/24/2022
Sunshine W.

United States
06/26/2022
Idolka F.

United States
I recommend this product
Beautiful
Easy to prepare and to use it? The color is beautiful. The downside for mi is the odor. Still, I already used it twice !
06/22/2022
Kelsey C.

United Kingdom
I recommend this product
Best henna of my life!
I've used this henna off and on now because I live in the UK and it's quite far away from me for shipping. I hope if I sing the praises of The Henna Guys enough, they can reduce their shipping prices. But it cannot be beat, for a while I was scared they discontinued this colour… please never do because it's so perfect. My hair is really shiny and because it's so finely ground with no crazy additives, it is gentler on the scalp that brands like LUSH. I am naturally a shade away from red on the blonde scale and this makes my pale skin just pop! Everyone always compliments me on my colour - they think it's natural!
06/13/2022
Christa L.

United States
I recommend this product
My hair is longer and healthier than ever
Henna isn't as convenient as box dye, but man is it worth the results. I've been using henna from The Henna Guys since January of 2020, and my hair is almost to the middle of my back and silky soft. I've bought other things from The Henna Guys over the years, and have never been disappointed in their products. It's been fun seeing how the labeling and packaging has changed through the past 30 months... Great gloves included this time, guys!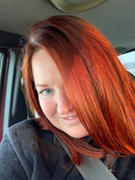 06/12/2022
Valesca L.

United States
I recommend this product
The BEST Henna!
Hands down this is the BEST Henna I've ever come across! Smells great and covers previously box dyed hair wonderfully! I'm in love with the results! Thank you! A+++
05/15/2022
Aimee S.

United States
05/15/2022
aime s.

United States
04/19/2022
Courtney C.

United States
I recommend this product
So much better than going to a salon!
I'm a natural redhead whose hair is now going white. I found the "natural redhead" color is too dark, but the "orange red" color is absolutely perfect. It covers my white hairs with ease and it's so much more convenient and cheaper than going to a salon once a month. I'd recommend to anyone!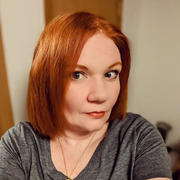 04/18/2022
Ann

United States
Natural Red/ Pure Henna
This was probably my 3rd time using Henna Guys but my first time actually leaving a review. I have used the natural red and the pure henna from Henna guys which in my opinion look the similar...you may get more copper tones using the pure henna but both equally very pretty and very "is that natural" shades of red. It is a longer process compared to using chemical hair color specially if you have longer hair, however the results are most definitely worth the time and effort. I currently only touch up my roots because if you overlap henna too much it will make your hair darker over time so unless your going for that look I do suggest that after the initial full head of coloring just doing the new growth. I do feel the more times you do henna the easier it will become. Overall a great henna brand and a beautiful color range for whatever you are looking for.