Indigo Powder For Hair
Indigo powder dye contains a bluish pigment which comes from leaves of plant known as indigofera tinctoria. This plant is grown in tropical environment, Indigo powder smells like fresh peas, when mixed with water, it smells more like nature, like a freshly mowed lawn. When used in combination with henna on hair, it can produce light brown, medium brown, dark brown & Jet black hair colors. It works best with henna.
🌿 Works Best with henna on Grey, light brown & medium brown
🌿 Conditions & Adds Shine to your Hair
🌿 Adds Manageability & Promotes Hair Growth
🌿 Continuous use Improves overall Hair health
🌿 No more irritation, Bruises or Burns 
How to apply indigo powder on hair?
Indigo powder is applied same way as henna, but indigo itself does not really work on gray hair. It has to be either mixed with henna or applied on henna dyed hair. Here is a general idea on working with indigo powder to obtain desired results, these recommendations are assuming your original hair color is lighter than your desired color.
| | |
| --- | --- |
| Desired Color | Mixture |
| Light Brown | 80% Henna + 20% Indigo +10% Cassia Obovata |
| Medium Brown | 60% Henna + 25% Indigo+ 15% Cassia obovata |
| Dark Brown | 40% Henna + 40% Indigo+ 20% Amla  |
| Black / JET Black | 50% Henna + 50% Indigo (Two Step Process) |
** Please note our pre-mixed colors i.e medium brown, dark brown contain other natural ingredients in correct ratios to obtain perfect desired results.
Why use Indigo powder to color your hair?
Indigo powder is safe to use as its without any harmful chemicals. It's a natural dye that has been used for centuries for dyeing hair dark brown, black. More shades can be achieved by mixing with henna powder, cassia obovata, amla powder etc. Indigo dye not only helps coloring the grey naturally, it also adds a shine and conditions hair. Indigo powder has proven to be an excellent naturally occuring dye that is used globally as an alternative to chemical hair dyes.
Allergy Warning: Although our indigo powder is 100% natural and does not contain any chemicals, but some people may still be allergic to certain plants and natural products, to rule that out for indigo, please do a strand/skin test before full on application of Indigo Powder.
Customer Reviews
Write a Review
Ask a Question
Filter Reviews:
hair
color
indigo
indigo powder
smell
shade
henna
results
brand
The Henna Guys
09/29/2020
Shauna J.
United States
Great indigo!
This is the best of 4 different indigos that I have used. Great coverage even for gray.
09/25/2020
Marsha S.
United States
very good stuff
I like the product. It works great on gray hairs. I combine indigo, henna, and alma powders.
09/13/2020
Bulbul A.
Bangladesh
Works like a charm
This is my second order. And I am happy with the performance. Shipping was extremely fast. Really love this. I wish the Indogo Powder would stick atleast for two weeks. Its kinda annoying I would have to redo my hair every fortnight. But other than that, it does really blacken my hair. So I am happy that I am stuck with orange colored hair anymore which I was for the last 8 years.
09/08/2020
stephanie s.
United States
Henna Guys Indigo is amazing to help darken, add depth and cover grays!
Superior quality, awesome gray coverage!
08/14/2020
Yadira R.
United States
Love the henna guys
I love it, I will continue buying your dyes products. My hair feel fuller, stronger and my grays are cover. My Next purchase is going to be the jet black color.
07/06/2020
Melanie P.
United States
Where have you been all my life?
I love or loved to dye my hair with box dye black... I naturally have dark hair... well I decided to try henna and holy moly.... yes it's a little more time consuming but the end results are well worth it! Healthy hair. Stronger hair. Beautiful color. I'm sold!
05/10/2020
Sripriya B.
United States
worked well
Delivered on time and Products are good , worked as expected n as explained in website.Thank you !
05/05/2020
Cynthia L.
United States
The best Indigo
I love this Indigo. It goes on smooth and washes out very easily. I have naturally very curly hair and it's easy for particles to get stuck in the curls. Not this indigo. I also add a lot of salt and use black tea to mix the indigo to get the best coverage for my grays.
05/04/2020
Ronit A.
Israel
Great product
It's great! Colors grey hair like magic. Moreover, I had a really great experience with the service, got the item really fast and overall it's seems like the company really cares about their customers.
04/30/2020
Tricia P.
United States
Dark brown henna dye
It was my first time using henna. It was the two step process which took a while. It works according to directions and results. I got was expected. It was. messy but easy to clean up. I have gray roots which turn orange/red pretty color eventhough it was dark brown henna so I dye it again within 3 days which was recommended because it was my first time and gray roots was a ittle more darker but still a slightly red. I'm going to try it again to see what happens
04/21/2020
Kim J.
United States
NY Impressed
Received my Product as promised. Also received the "How To" video which was extremely helpful. I wanted to dye my hair dark brown naturally, an totally accomplished that with my Henna Guys Product. My hair came out with a rich dark chocolate color. I would absolutely continue to order their product and would definitely refer them to a friend/Family. Thanks Henna Guys!
03/30/2020
laura w.
United States
indigo powder
I LOVE IT!! Do not color my hair because it is very long..and do not use chemicals on it...this is a natural way to not only cover gray but it is good for my hair..thank you
01/08/2020
Nora A.
United States
Package lost
I was super excited to try the indigo and henna mexture along with the amla powder but unfortunately my shipment was lost by the warehouse!!
08/23/2019
B. T.
United States
great color
I use indigo powder once a month. I like the color and it lasts long. I usually apply indigo with only a very small amount ( half teaspoon of Henna ) to 5 TABLESPOONS of Indigo. The resulting color is black with a slight glow of red.
08/21/2019
Vanessa T.
United States
Indigo covered my Grey's
I usually use the pure henna mixed with the Indigo to cover Grey's and enhance my natural dark brown color. It works well with Grey's colored to a dark Auburn on my natural color. This time I used it as a two step (pure henna first then Indigo after). The pure henna acted as a coating and conditioning treatment and the Indigo brought me to a natural black even color. I am very satisfied with the results. I did need to deep condition afterwards because I have dry hair and it needed moisturizing.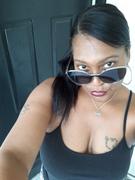 08/09/2019
Lancer F.
United States
First Time Indigo Used
Liked the experience so far. Will definitely mix it in with my darker henna formulas for my clients :)