Henna Cones - Beginners Kit
Regular price

Sale price

$ 19.97

Unit price

per
The Henna Guys Beginners Henna Kit is a unique, simple-to-use package, perfect for all the wonderful sweet first-timer henna users. It has all the basic tools you need to make an attractive henna design, without creating a mess.
Created by professional henna artists, this henna pack includes 10+ easy-to-use stencils with over 50+ patterns. Pick what best suits your needs and enjoy professional designs at home.
We know how hard henna designs can get! From creating a mess on your floor to leaving your shirt all orange and red, it's something not all of us want. The henna beginners kit is designed to offer a convenient henna design. The kit comes with our exciting new collection of henna stencils, with over 50+ patterns in each set.
You can't go wrong with your selection, cut the sticker of your choice and start the application process. The Henna Guys Plant-based cone is made from natural ingredients including pure henna, water, clove essential oil, eucalyptus essential oil, lemon juice, sugar, and herbal Katha powder.
Henna Beginner Kit Includes
3 Henna Cones

Henna Stencils Kit

Aftercare Oil

4 Cotton Swabs

2 pc Soft Fabric Cloth Adhesive Tape

Prep Pads

Application Instructions
Use prep-pads to moisturized the desired area before use
Cut the henna stencil of your choice and apply it to the desired area
Make sure the adhesive is tightly contained in the desired area, otherwise it will peel off
Remove the henna needle from the cone
Apply the henna paste to the designated area
Use cotton swabs to evenly distribute the paste on each space
Make sure all the holes are filled
Once henna is dried, use the Fabric adhesive tape to seal off the henna design
The longer you let the paste on the desired area, the richer the color
Peel off the tape and sticker from the desired area
Flake off the dried henna and wash the remaining off 
Use Aftercare oil to nourish and moisturize the desired area for better results
No Parabens, No Synthetic Preservative

Rich, Dark & Long-lasting color

Premium Design Henna Cones

All-Natural Ingredients

Plant-Based Formula 
Individual Results may vary. Avoid any contact with your eyes. Keep out of reach of children. Consult a doctor if you are pregnant. Do not use on eyelashes. Although this is made without preservatives, please do a patch test before using it. Stop using if redness or irritation occurs.
Share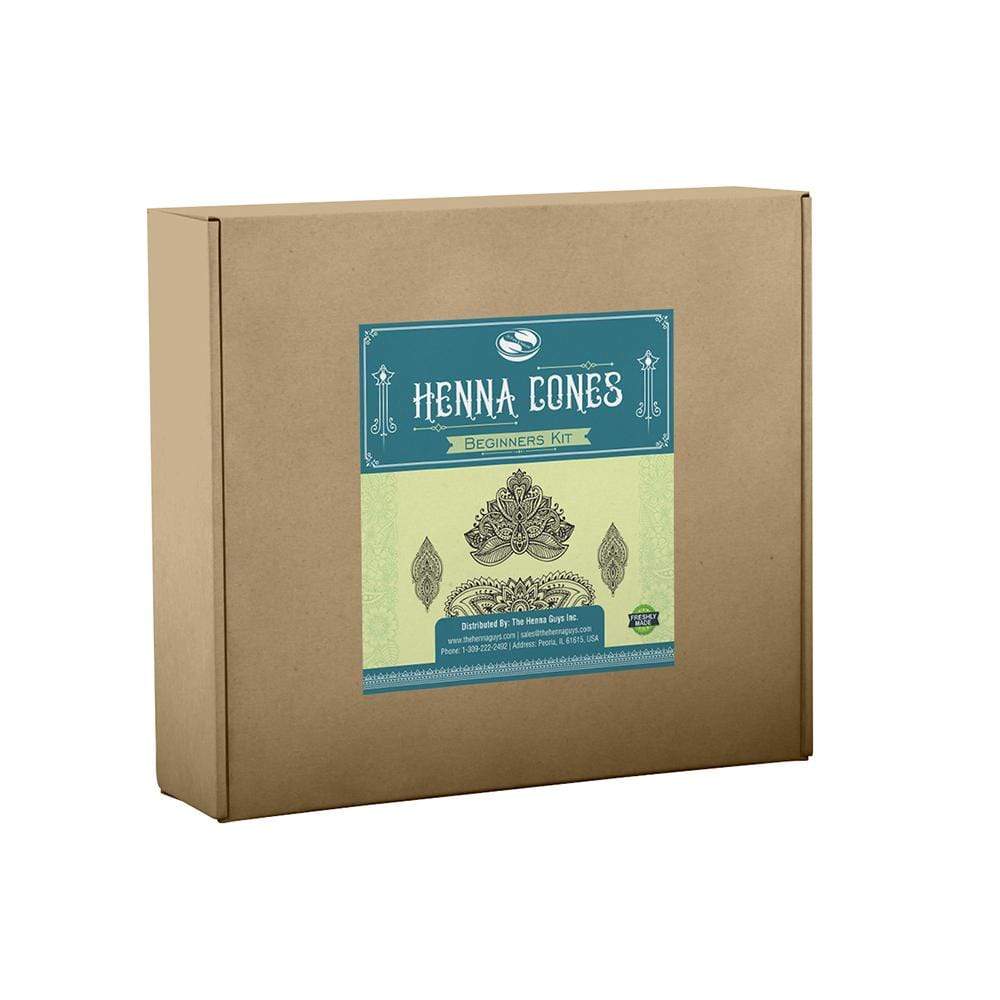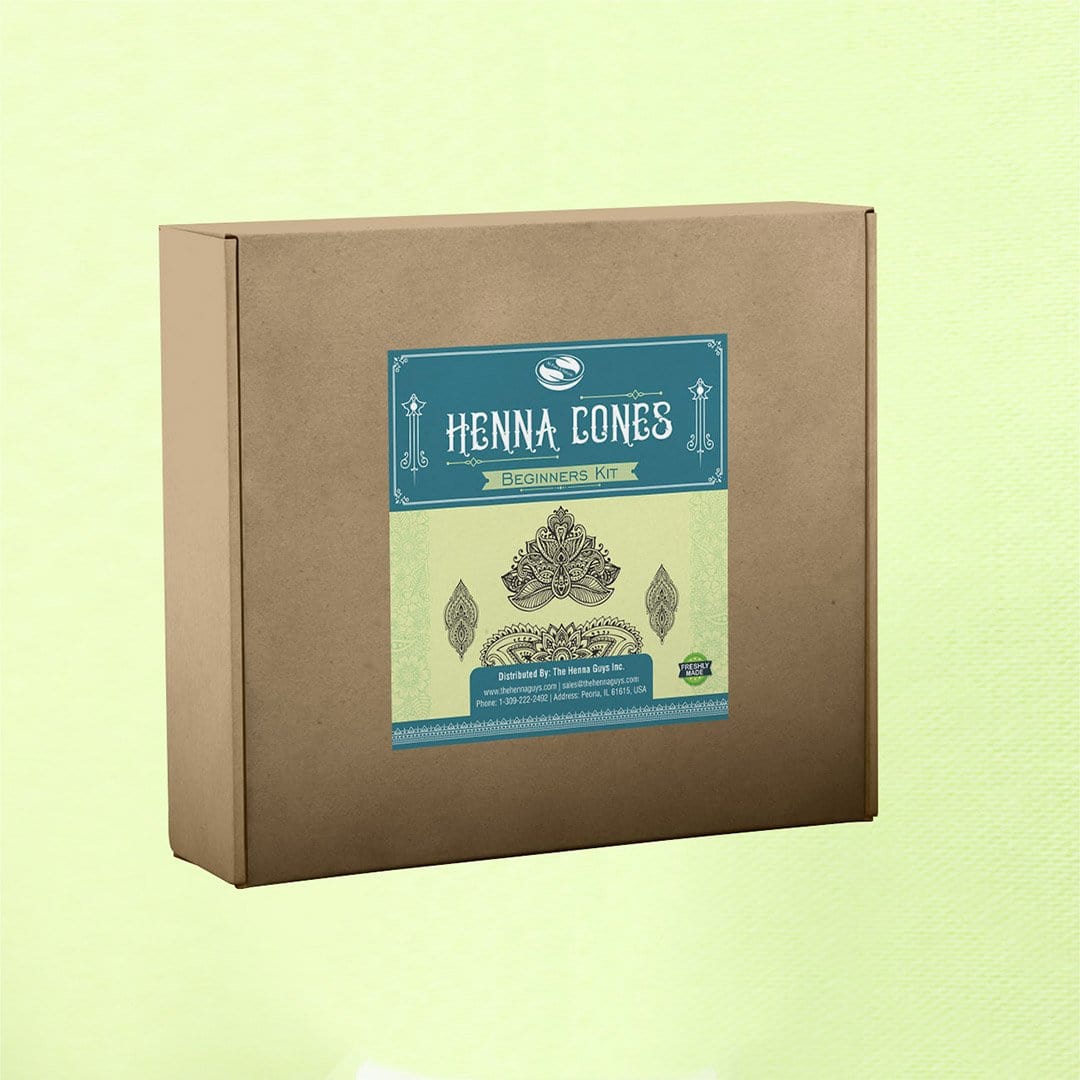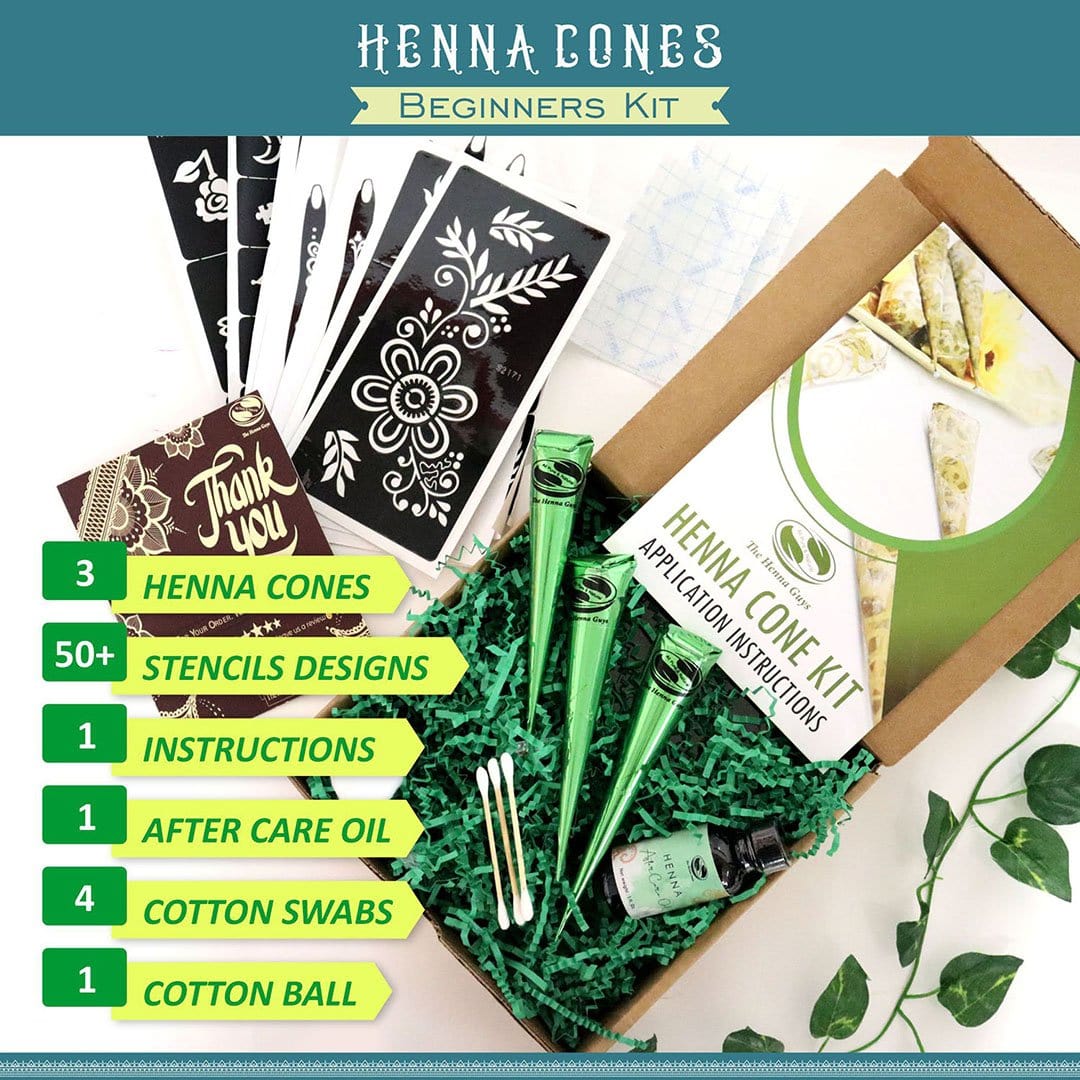 Customer Reviews
100
reviewers would recommend this product
Write a Review
Ask a Question
Filter Reviews:
skin
daughter
family members
note
little
cones
side
person
family
henna
I recommend this product
I'm usually never one to give reviews because I either forget or don't feel like it, but this was an overall great product with a great experience unpacking and using it. I love the packaging, because it comes like a little gift and is exciting to open, and I love the directions, history/usage of henna, and numerous stencils that are included in the packaging. I also love the after care oil and the preparation/aftercare tools such as the alcohol prep pads and cloth bandage. The pricing was great, and the henna came out beautifully on my skin. I really don't have any complaints. I would say the only verrrry small thing that could be improved is a pin to close up the henna - the henna cone comes with a ballpoint pin to keep the henna sealed, but cannot be replaced into the henna cone. I also love all the stencils, but would love some more traditional henna patterns as well, such as more mandala prints and shapes traditional to the culture henna comes from. These are such minor details of the entire packaging though, and does not take away from the success of this product. Would give as a gift!
06/29/2023
Louise R.

United States
I recommend this product
Henna Guys, kit
First time user. The kit made it so easy and fun!
06/07/2023
Lori B.

United States
I recommend this product
Beautiful!
Bought this for my daughter as a birthday gift, she absolutely LOVES it!! Easy to use, beautiful design stencils and the color outcome was gorgeous! I will be buying more cones for her when she needs them
04/22/2022
Dao Y.

United States
I recommend this product
Excellent Customer Service
Excellent customer service. I had asked if they can write a personal note and put it in the box. They quickly responded back and had the person with the best handwriting write the note! Thank you for your great service!!
01/23/2022
Carmen P.

United States
I recommend this product
Beautiful product
I bought this for my daughter and the whole family enjoyed getting temporary tattoos. They are so beautiful and the product worked well on all shades of skin tones and was even great on the sensitive skin family members. I would definitely recommend The Henna Guys to everyone I know..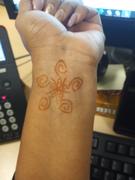 12/28/2021
S B.

United States
I recommend this product
Beginner
I really have enjoyed playing around with it. Henna likes my skin because I didn't even leave it on for 30 minutes and it still hasn't faded after almost two weeks of putting it on.
I recommend this product
Decent product
The henna paste stained my skin very well. I do find that the paste is a little on the thick side to make fine lines if you are doing freehand and not using the stencils (that being said, I'm also fairly new at the art of henna tattooing, so there could be some operator error at play). I would also recommend that a lemon sugar sealing spray be included in the kit.
07/19/2021
Faiza M.

United States
I recommend this product
I love it
I love the packaging