Pre Wax Oil for Irritation Free Waxing/ Shaving - Geranium & Lavender
Regular price

Sale price

$ 17.97

Unit price

per
Moisturizing Pre Wax Oil, mildly scented with geranium & lavender essential oil.
✓ Made with Grapeseed, Avocado, Argan & Marula Oil
✓ Smooth, Non-Irritant, Bruise free & Soothing Shaving
✓ Works with straight, Saftey Razors
✓ Excellent Pre-shave oil for Women with sensitive skin
✓ Money-Back Satisfaction Guarantee
✓ Cruelty-Free, Paraben-Free, Preservative-Free
Caution and Allergy Warning
Contains oil extracted from tree nuts. Always test the product on a small part of the skin before using it. External use only. Avoid any contact with eyes. Please stop usage if redness or irritation occurs and consult a doctor. Keep out of reach of children.
Take a few drops of oil, massage it on the desired shaving area to prepare for the shave, once ready, use shaving butter to get a mild leather, shave on and enjoy the soothing aftershave experience.
Grapeseed Oil
Avocado Oil
Jojoba Oil
Argan Oil
Marula Oil
Geranium Essential Oil
Lavender Essential Oil
Share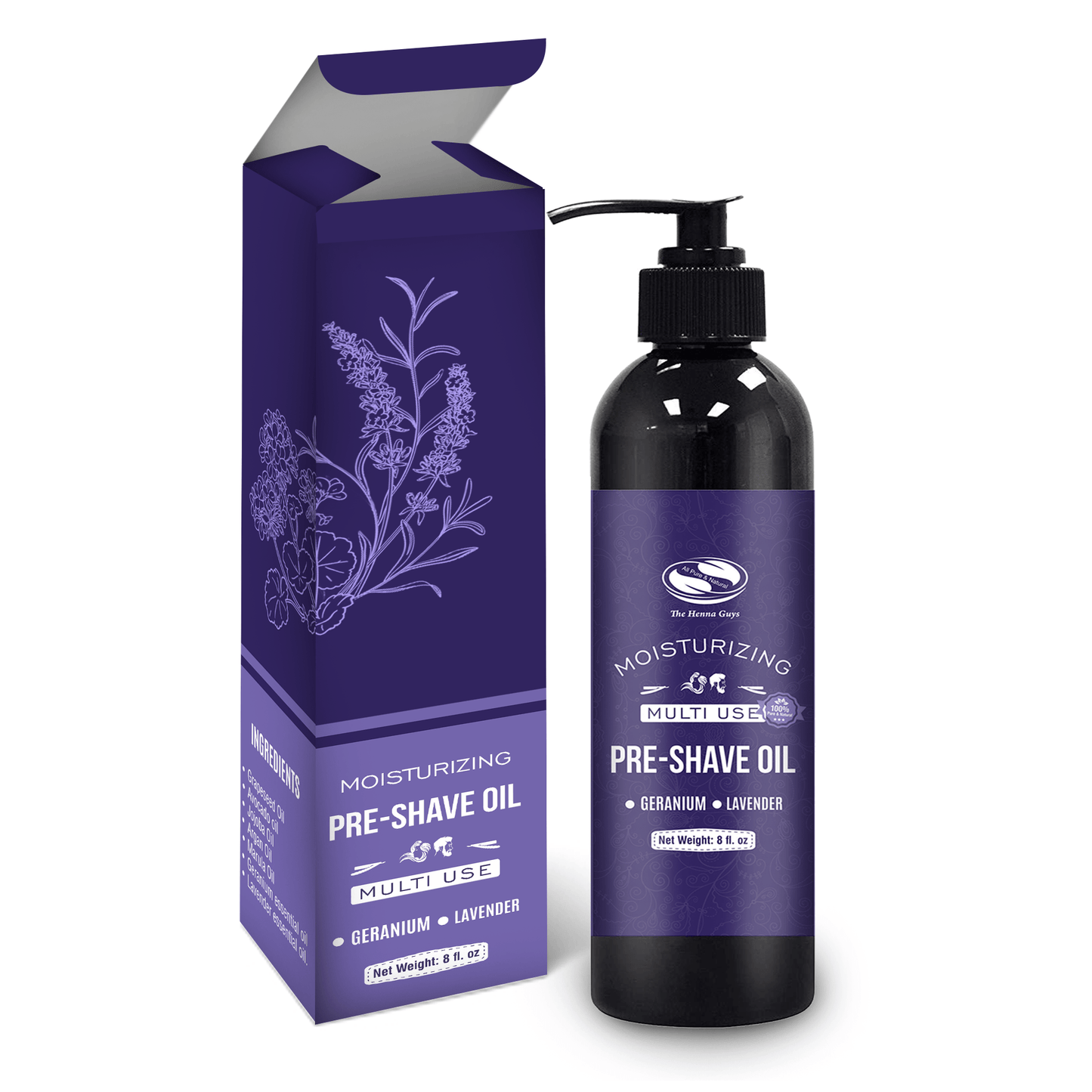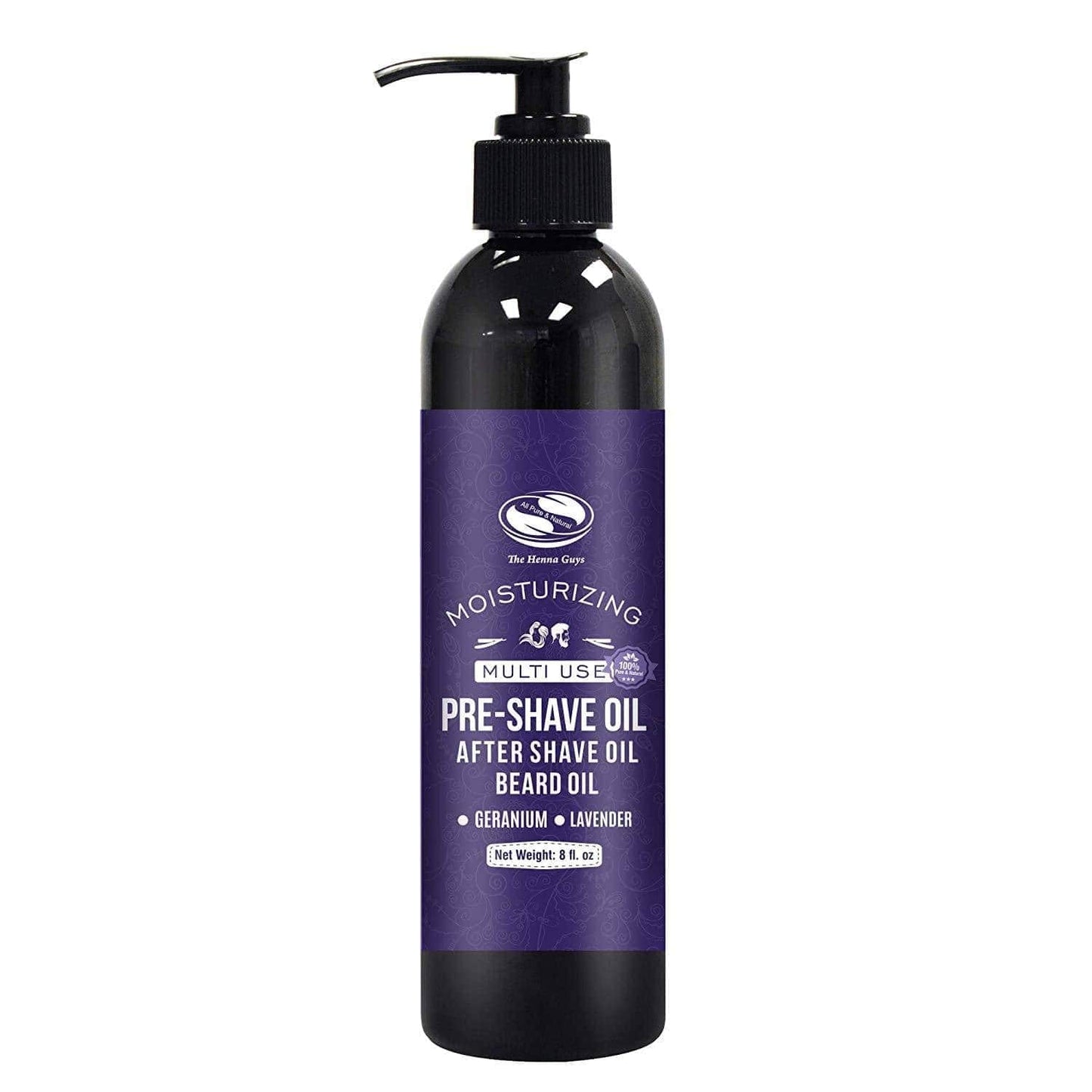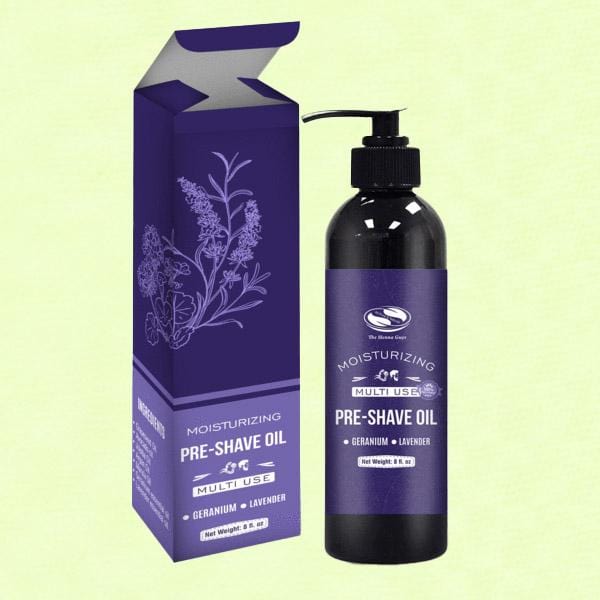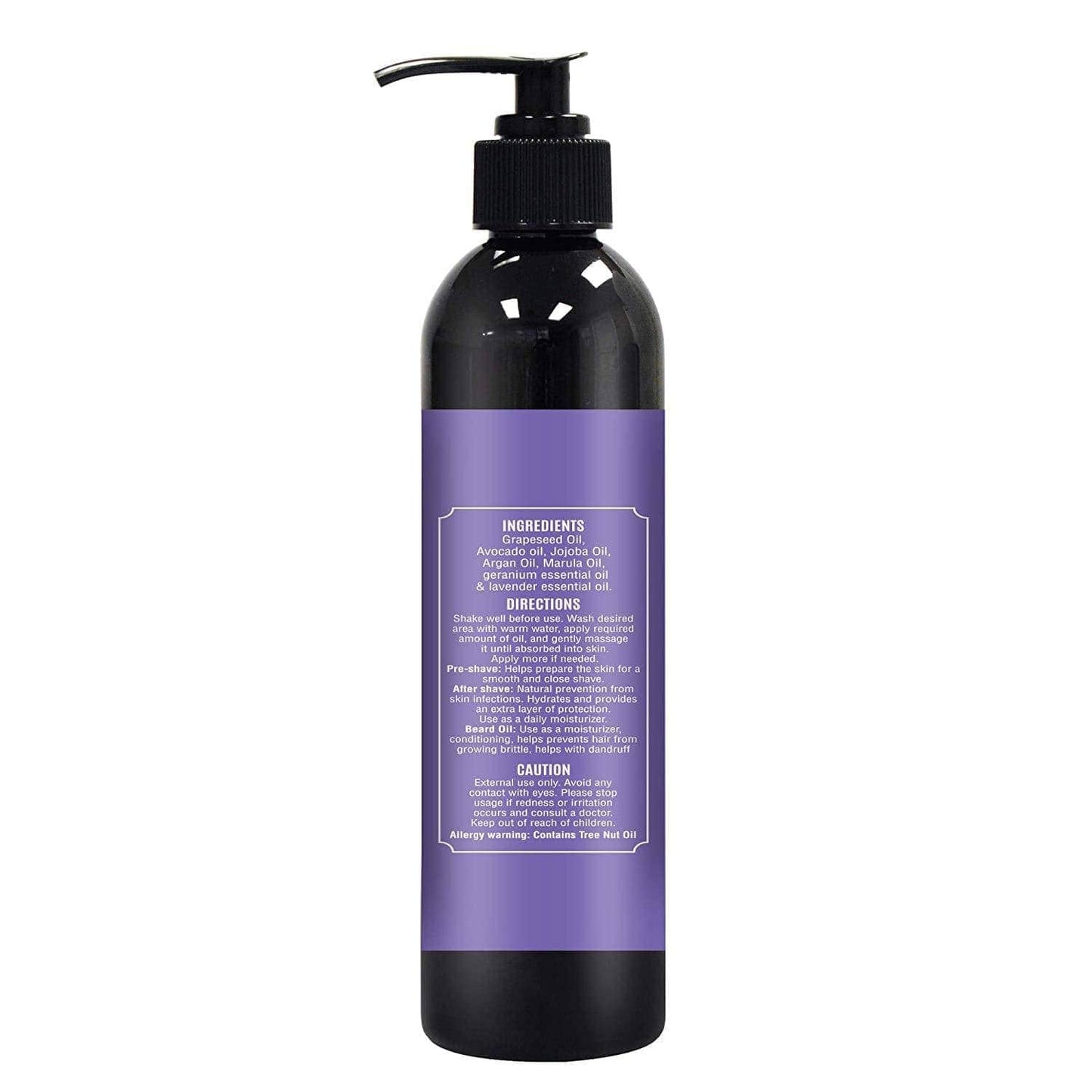 Customer Reviews
Write a Review
Ask a Question
Filter Reviews:
skin
Henna Guys
lavender
geranium
products
shave
experience
times
Quantity
cuts
06/09/2020
john r.

United States
absolutely wonderful
I used Kiehls and Art of Shaving--both about 4x the price. Work as good or better and is much lighter on the skin. Also, gentle on the razor so stays sharp longer (observation).
02/03/2020
Pietro P.

United States
Pre shave oil
The shave oil had a nice fragrance, I was hoping the oil was more viscous. Will reorder
Good moisturizing properties
Great product with good moisturizing properties! I was really in trouble when hormonal changes in my body started giving me thick hair and harsh skin. I was so worried and was having much trouble in shaving. I tried different products starting with one item then onto the next. I then reached to my final destination- the henna guys geranium and lavender pre shaving oil!It yielded best outcomes in my case! I am so going to adhere to Henna folks pre shave oil. Furthermore the sandalwood fragrance is much the same as the genuine sandalwood powder. Best!
10 points to henna guys
For all those who know what it feels like when your hair grow faster than bamboo. I shave at least twice a day. And I sure can recall days when I shave even three times, just to appear neat in that important meeting. So, not getting razor burns is my top priority and geranium based pre shave oil is the best for that.
Perfect combination
Perfect combination of geranium and lavender in a pre-shave oil! It just smells like my lavender essential oil which calms me. I use this pre-shave oil in the morning and then apply shaving butter from the same company- the henna guys. My skin has become so soft and smooth! Such a close shave it provides with an amazing sheen!
Henna guys products are the best
Damn inspired by anti inflammatory qualities of geranium essential oil, they are top notch. I suppose its lavender essential oil that has lessened the wrinkles on my face in only two months. Everyone has been complementing me for clear shave.
It's awesome
I am sick of all brands claiming mountains and delivering pebbles. I have sensitive skin so most brands are a no go for me. Luckily, my cousin introduced me to henna guys pre shave oil and my pick was geranium and lavender. It's awesome, and so much better than any brand I have ever known. Go for it!
Perfect pre shave oil
I live for lavender scented pre shave oil and I go for geranium based cosmetics. I recently started growing beard and was too picky about pre shave oil. Apparently, they are very important since they save skin from infections and rashes. I am so lucky to find my perfect pre shave oil so soon. Thumbs up for henna guys
Moisture of my skin
I did not want to lose the luster, softness and moisture of my skin. I am only 16 and now I have to shave. Choosing right brands was so stressful. My friends brother recommended me geranium and lavender based pre shave oil, telling it would retain moisture, give smooth skin and won't let colonies of bacteria grow. I have been using it for more than 6 months without losing any natural features of my skin all thanks to henna guys.
Good quality
Good quality and worth every penny! I loved the jar and quantity is enough to use several times. The sweet and calming fragrance of lavender just made my day! I have found this pre-shave oil absolutely natural with no additives! It has provided a unique moisture and sheen to my skin and my shaving experience was wonderful with this pre-shave oil. I would continue using it for sure!#
Just loved
Just loved it! I found it whilesearching an all-out solution for my sensitive and vulnerable skin which is very prone to pimples when shaving. I was very mad when I saw my rough skin, a growing ground for my pimples. Then, fortunately I found this sandalwood shaving butter! Now it has been 7 months using sandalwood shaving butter and I am so happy that at last I've found perfect shaving product!
Best experience
It cannot get better than this. I am such a fan of geranium based products and they are so difficult to find. Earlier, I used to get geranium oil separately but now I can rely on henna guys geranium and lavender pre shave oil. Its give me best experience with smoothest shave and my skin remains moisturized. Strongly recommended!
Absolutely perfect
Lavender must not be under-rated, it is that cure to all skin problems and it scent makes me feel high. I buy products that have lavender in them. Henna guys lavender and geranium is absolutely perfect, designed for not only every skin type but also organic and 100% natural.
Priceless experience
Priceless experience, refreshing lavender aroma, and cruelty free shop are my life motto. Using a geranium based pre shave oil was a first for me. What I found a must go for geranium were its muscle toning and wrinkle reducing properties. Among all wrinkle reducers, henna guys pre shave geranium oil worked best. 5 stars from me.
Great quality
Great quality and enough quantity! The sweet lavender scent is a plus! This pre-shave oil provided me a good moisture content to my skin and increased its sheen and radiance after use. My skin didn't get dry or had any nicks and cuts after shaving experience. Highly recommended!
Necessary nutrients
This pre-shave oil replenished my dry skin by provided it with necessary nutrients. I believe that it contains no chemicals or additives as it offers a comfortable and healthier shaving. I got no nicks or cuts when I used it before shaving. It guaranteed unbeatable razor protection.