Organic Lavender Essential Oil
Regular price

Sale price

$ 10.97

Unit price

per
Our lavender essential is USDA Certified Organic and is derived from high quality plants. We use steam distillation which results in a purely concentrated oil.
Ingredients:
Organic Lavender (Lavendula Augustifolia)
 Key Benefits
Decreases levels of stress
Promotes healthy hair
Aids in relieving headaches
Natural sleep aid for a full night's sleep
Reduces pain and soreness in muscles
Keeps skin looking healthy
✓ 100% money back if not satisfied
Share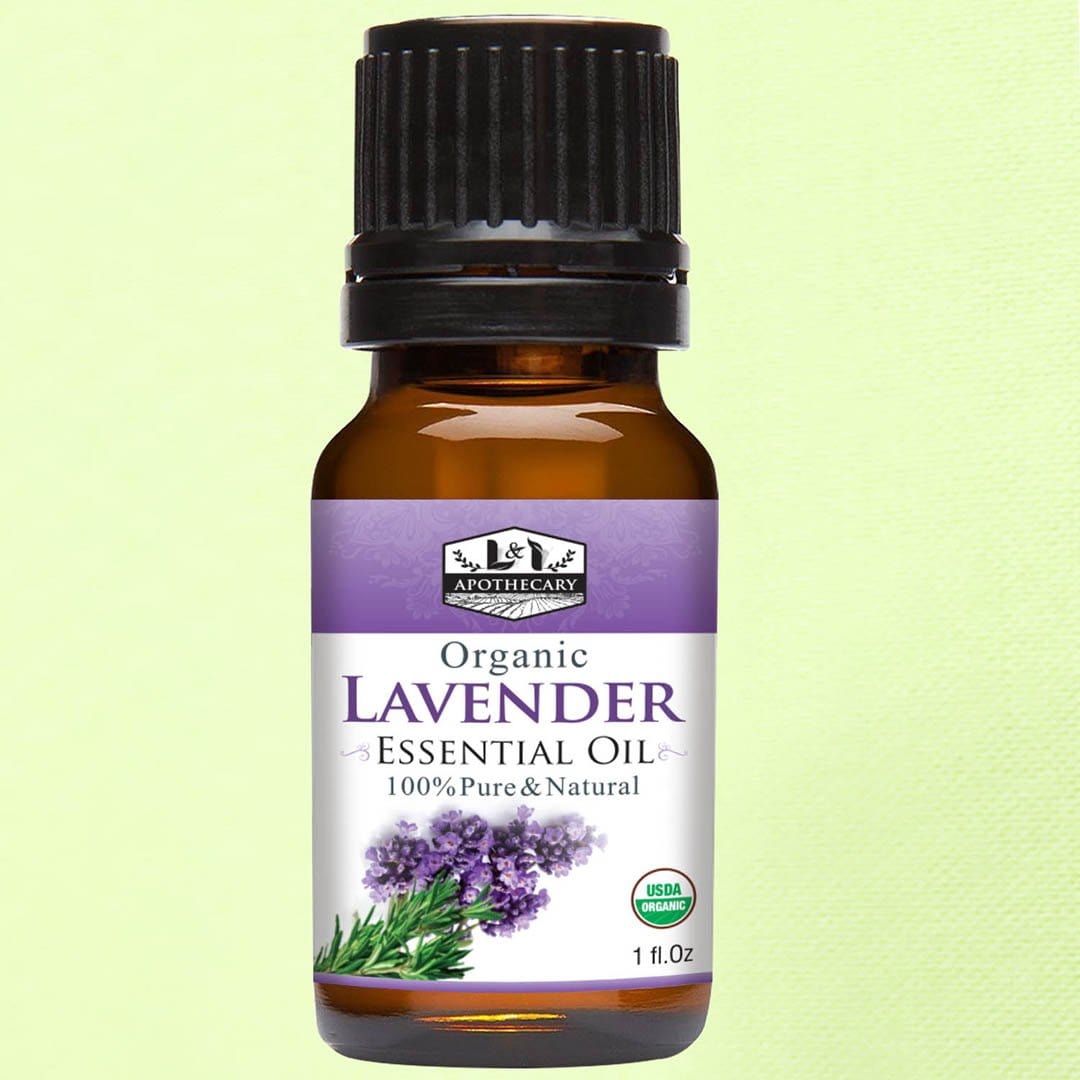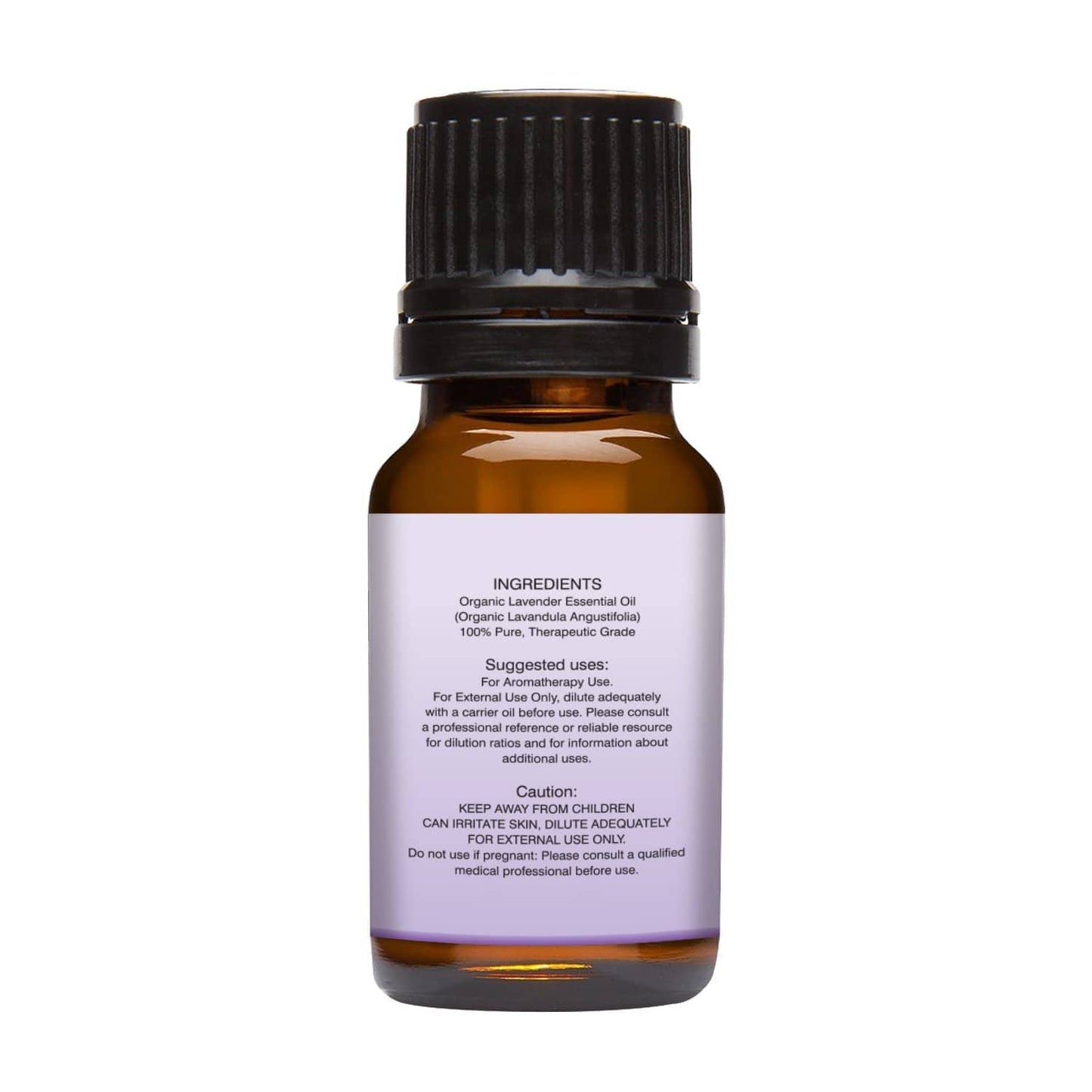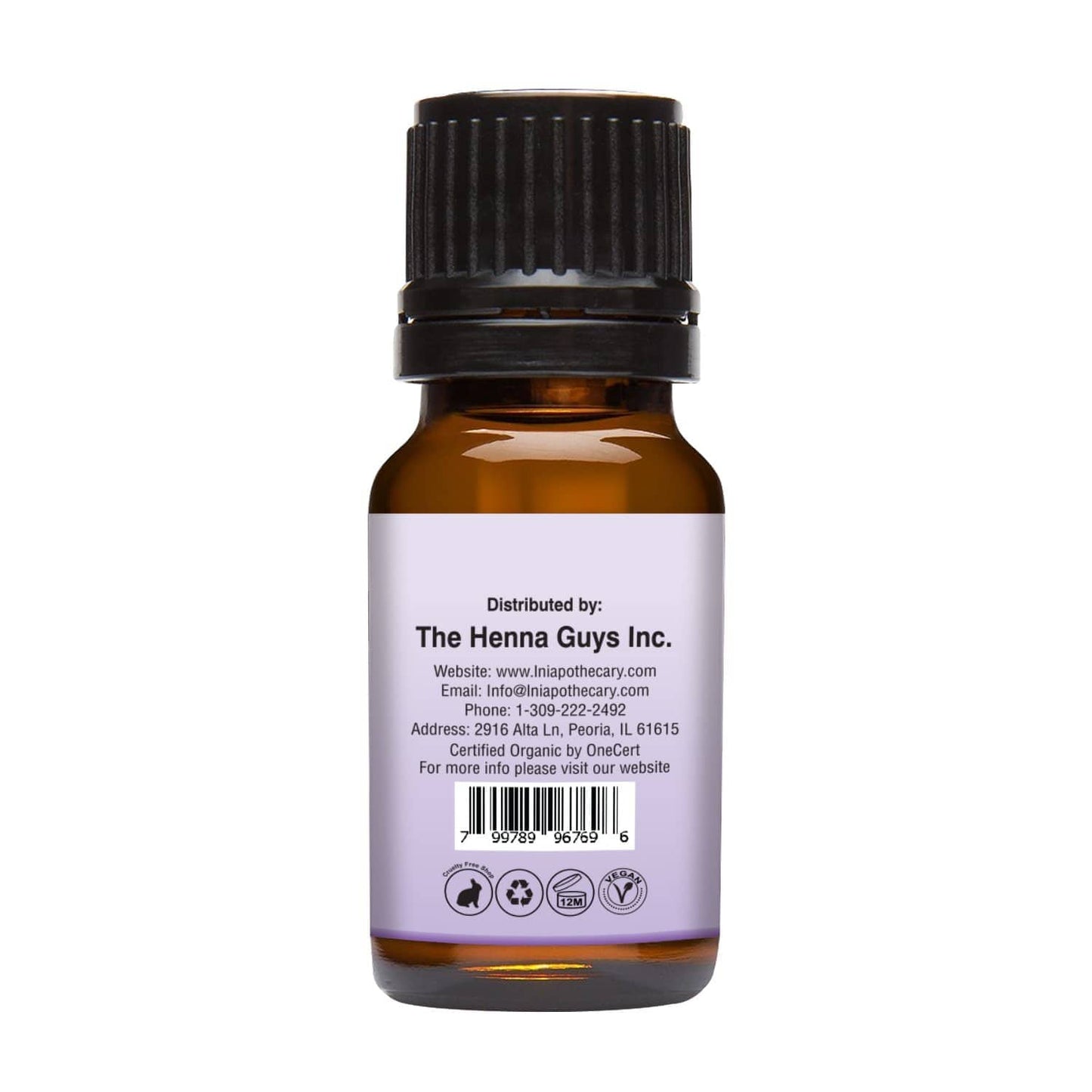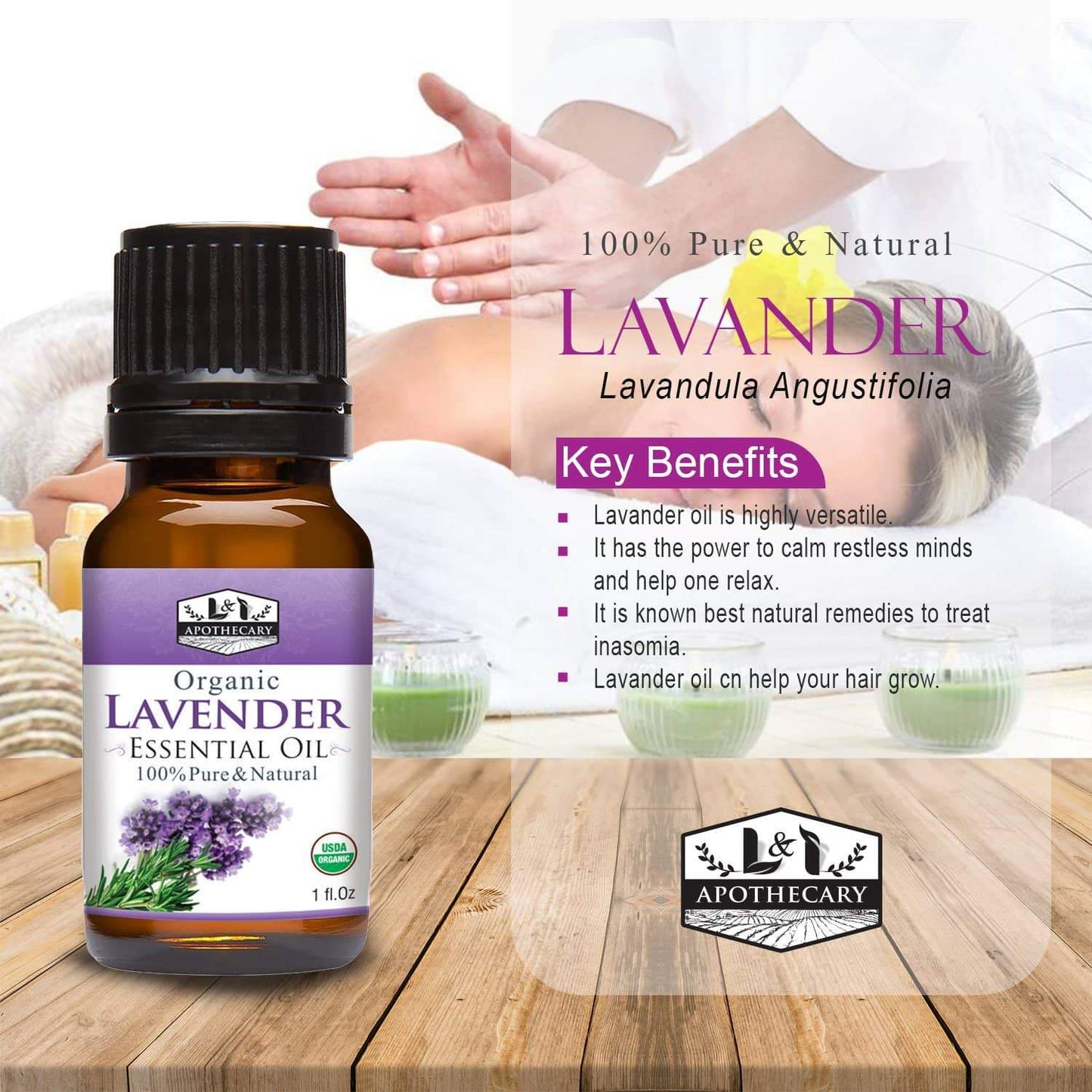 Customer Reviews
Write a Review
Ask a Question
Filter Reviews:
lavender oil
aroma
skin
life
anxiety
solution
drops
diffuser
couple
things
WRINKLE FREE SKIN
I use lavender oil to prevent face wrinkles and it aids in getting flawless skin by reducing fine lines and wrinkles. I apply a few drops of lavender organic oil with any other carrier oil before going to bed and it keeps my skin healthy and smooth.
PROMOTES SKIN HEALTH
My skin is very dull, dry and itchy. I never used any synthetic cream or lotion as it can worsen my skin condition. One of my college friends asked me to use the lavender oil for getting rid of flaky and dry skin. I studied about it first and then ordered it from the henna guys. It cleansed my skin and reduced irritation only after using for 2 days. Now I use it every day in combination with coconut oil and it is making my skin better day by day.
REDUCES ANXIETY
I tried different things but nothing could help me out to get rid of anxiety and depression. My friend told me about lavender oil. I decided to give it a shot and bought one bottle for using it in my diffuser. Its aroma makes me feel so calm and relaxed and my anxieties and depression just go away. I enjoy every bit of my life and everything is going great. Thanks to lavender organic oil.
RAPID HAIR GROWTH
Lavender oil is among my most favorite essential oils because of its refreshing fragrance and hair health boosting quality. It has shown a significant increase in my hair growth and now my hair is thick and strong. I prepare my own blend of massage oil adding two drops of this oil and massage my scalp twice in a week to keep my hair sting and shiny. You should also try it, especially if have the problem of hair loss or patchy baldness.
07/30/2019
Shell M. Benjamin
NO MORE MIGRAINE
Want to get rid of Migraine and headache? Are you in search of a natural and chemical free solution? Here is what you need. This organic lavender oil by l&I Apothecary is simply the best for treating migraine. I am using it for the last 7 months and plan to keep purchasing it forever. A gentle massage using a couple of lavender oil drops does the magic. Besides, its aroma relaxes my mind and relieves stress, tension and anxiety.
BETTER SLEEP
After trying so many medicines I turned to find a natural solution for enjoying a deep sleep at night. I came across the organic lavender oil benefits and thought to try it for good night sleep. I am using it in the diffuser in my bedroom and you won't believe it is actually effective. I got such great and outstanding results and its soothing aroma made my life easier as I can have better sleep now.
SUNBURN SOLUTION
Lavender organic oil has the ability to assists with skin healing and sunburn. After thorough research, I came to know that the antiseptic and anti-microbial properties make lavender organic oil a great remedy for sunburn and a dark complexion. I purchased it recently from the HENNA GUYS for preventing any skin damage due to sunburn, and you know what, it is actually very beneficial. It has lightened my darken tone as well.
REMOVES HEAD LICE
My daughter has long hair and she is studying in school. Sitting and playing with other kids made her hair full of lice. Initially, I was worried but my mom told me a very effective solution. I apply a diluted blend of lavender organic oil and tea tree oil on her hair and rinse it after 2 hours to get rid of lice and it actually works.
WOUND HEALING
I was amazed to know that lavender organic oil has wound healing properties. I purchased it upon my uncle's suggestion 2 months back, when I got a wound on my foot. The results were effective. Since then, I prefer to keep at least one bottle at my home all the time. Whether it's a minor wound or deep cut, the lavender oil always helps to reduce the pain and heals it in a short time. Add a few drops of it and combine it with coconut oil and apply it to wound. It will speed up the process of repairing tissues.
EASES SYMPTOMS OF PREMENSTRATION
More than 50% of woman experience so much pain in pre-************. I would like to let all those ladies know that the lavender essential oil is a blessing in disguise in this regard. I am using it for over a month and it is incredibly helpful. You will get instant relief from ************ cramps. Its fragrance is so soothing and it will also uplift your mood.
Asthma
Helps in rapid asthma curing and literally improves inhaling. Great product indeed. I always keep this bottle in my bag and it is about to finish. I would buy soon again. Thanks.
Helps in ************ Cramps!
Holly ****! It hurts during those days. But this oil is savior I take a small amount, heat it up and massage around my lower abdomen. It soothes my body and I feel so relaxed. I love the extremely fine quality.
A small amount would do
It is not needed in a bigger amount so that you know these guys make such pure products that a little helps a lot. It is great for hair, skin and dry lips too. I would buy all organic products from henna guys absolutely.
REPEL MOTHS & INSECTS:
Take cotton balls, soak it in lavender oil and villa! All insects are gone. Using it in the kitchen will take care of all bugs. Besides, its scent is truly amazing. I would like to thank for such high-quality.
Solution for Sunburn
Sunblocks are so expensive these days and so unnatural I had ordered lavender oil from henna guys as I was told by my friend that it helps as a sunblock and heals all sunburn. Thank you L&I Apothecary. Totally affordable!
Nice Fragrance
It is a great product, healthy for hair and works great with other hair oil products. I would recommend it to all who wants to style their hair while taking care of them. Hair smell so good and you feel really confident. You really deliver what you commit.