Organic Frankincense Essential Oil
Regular price

Sale price

$ 19.97

Unit price

per
USDA Certified Organic Frankincense Essential Oil helps provide relaxation and is a natural decongestant.
This essential oil is known to relieve stress and lower anxiety while boosting immunity. Compare with leading brands of essential oils

Organic Frankincense (Boswellia Serrata)
Relaxes the mind and relieves anxiety and stress when diffused
Natural air freshener helps brighten the mood at home
Promote Sleep
Boosts Your Immunity
Treat Respiratory Issues
 ✓ 100% money back if not satisfied
Share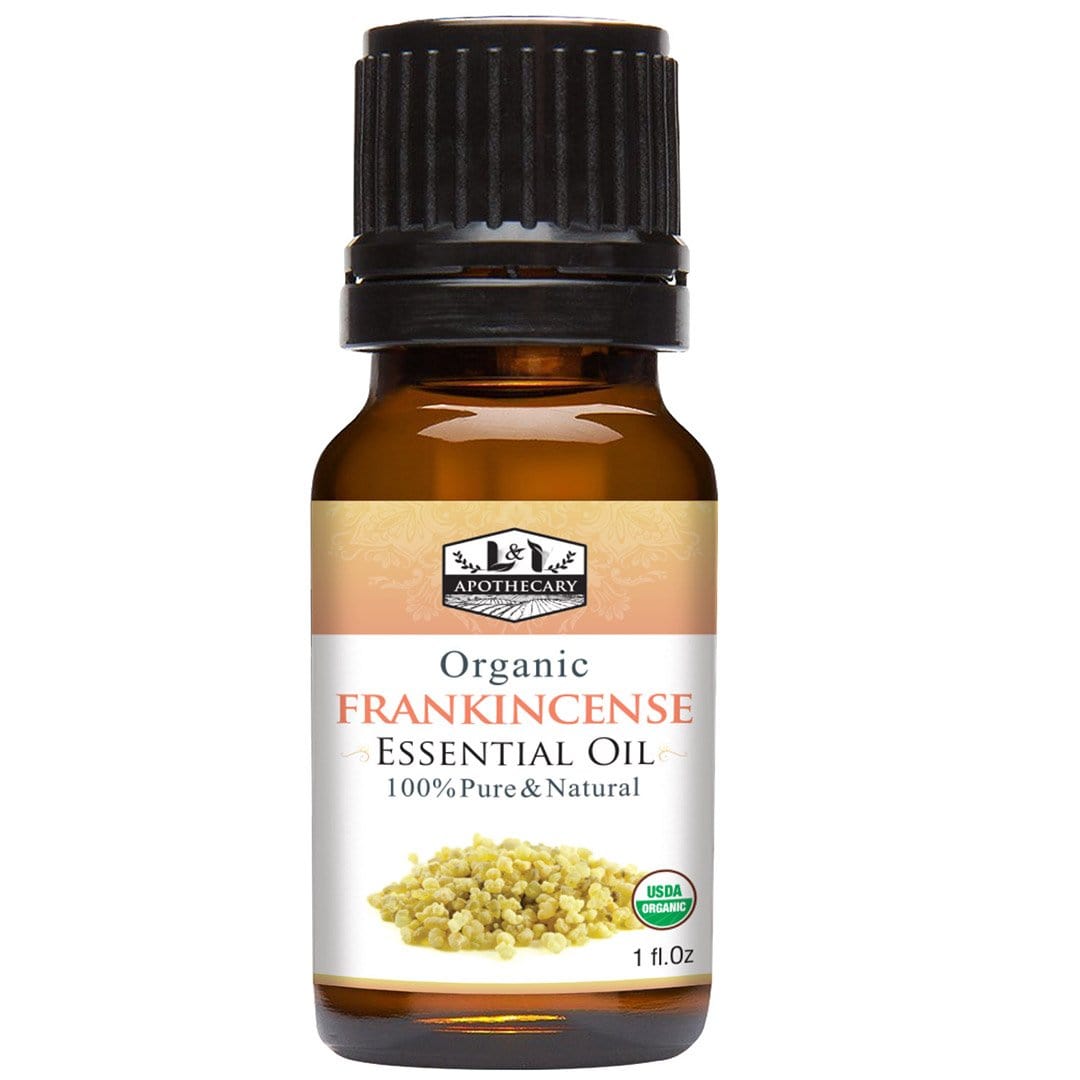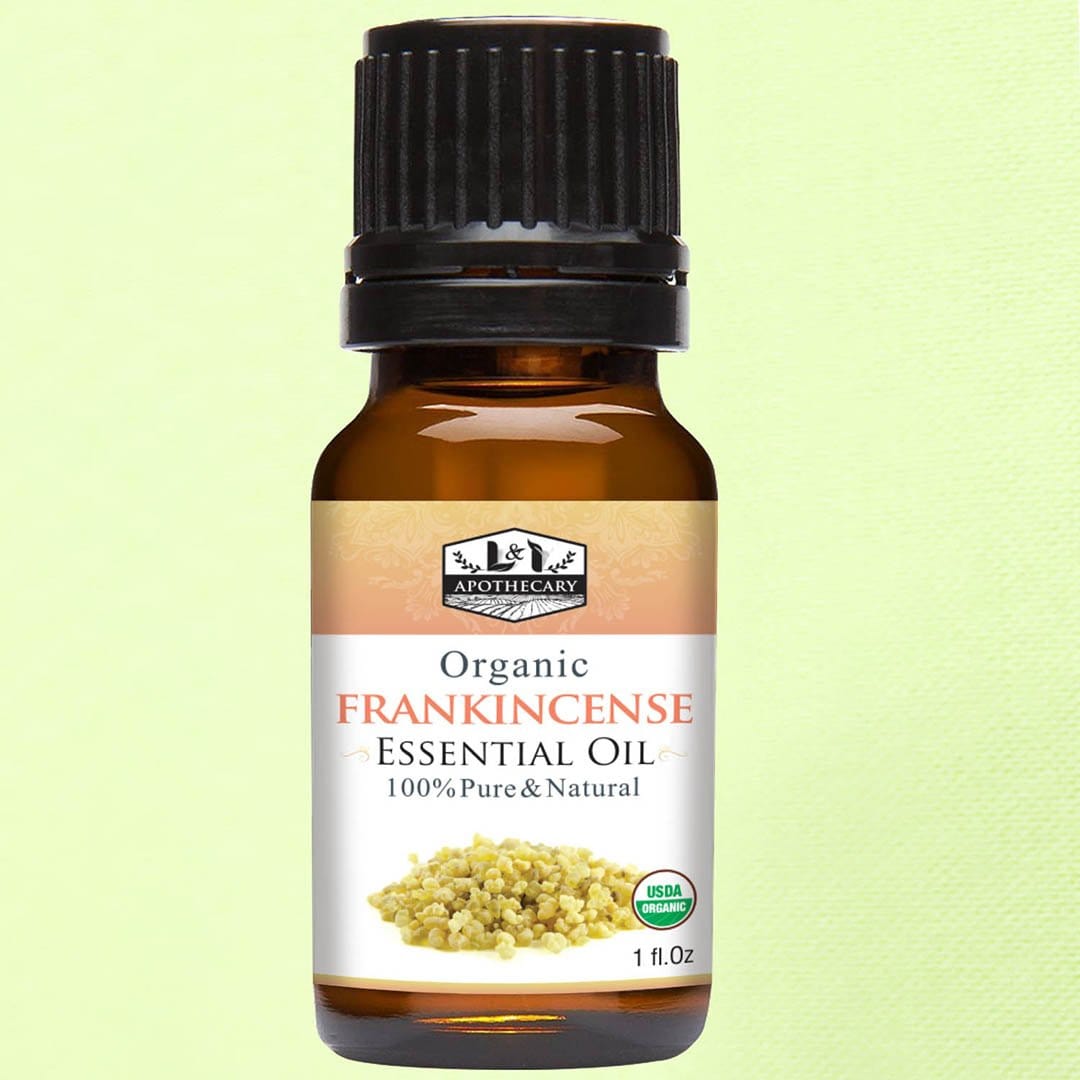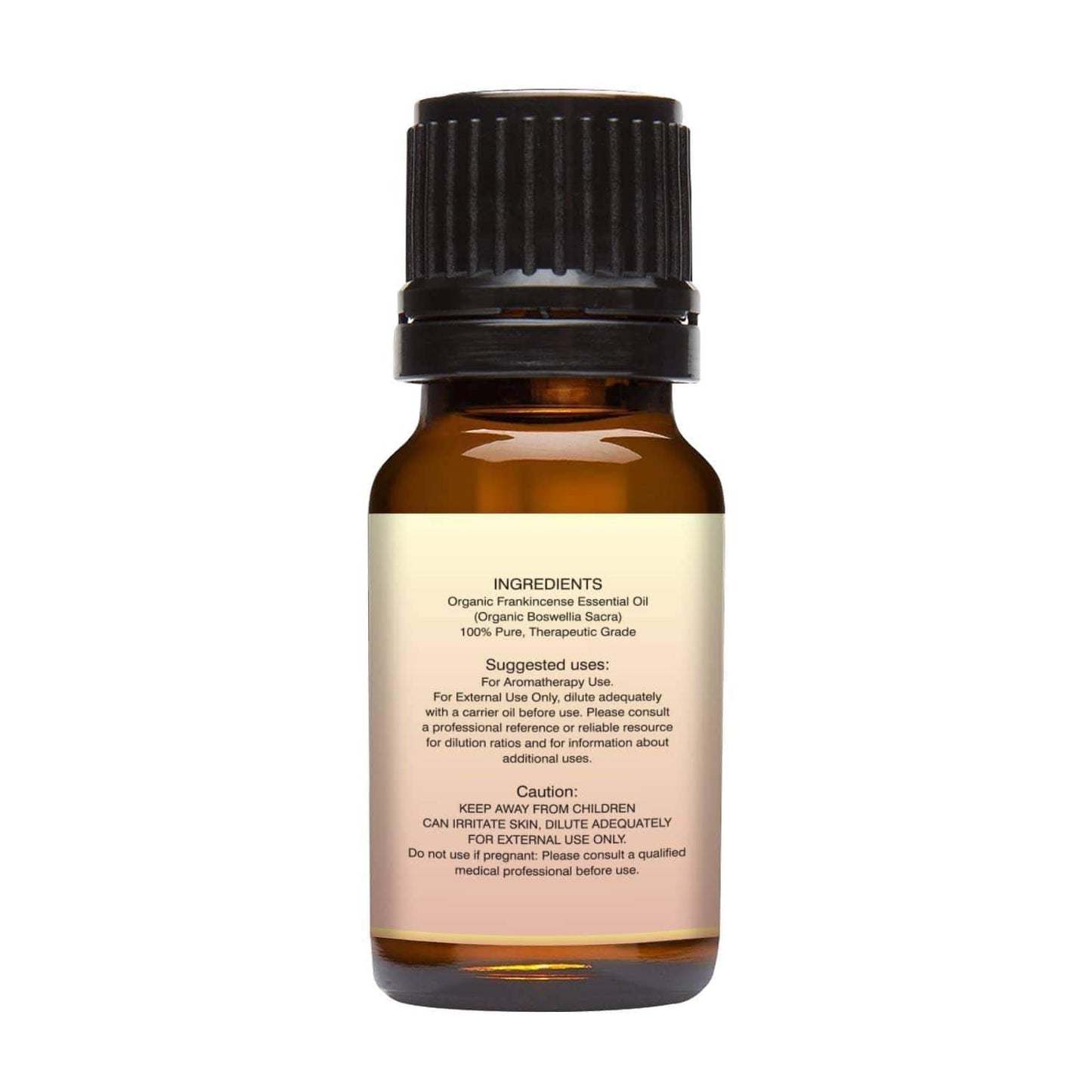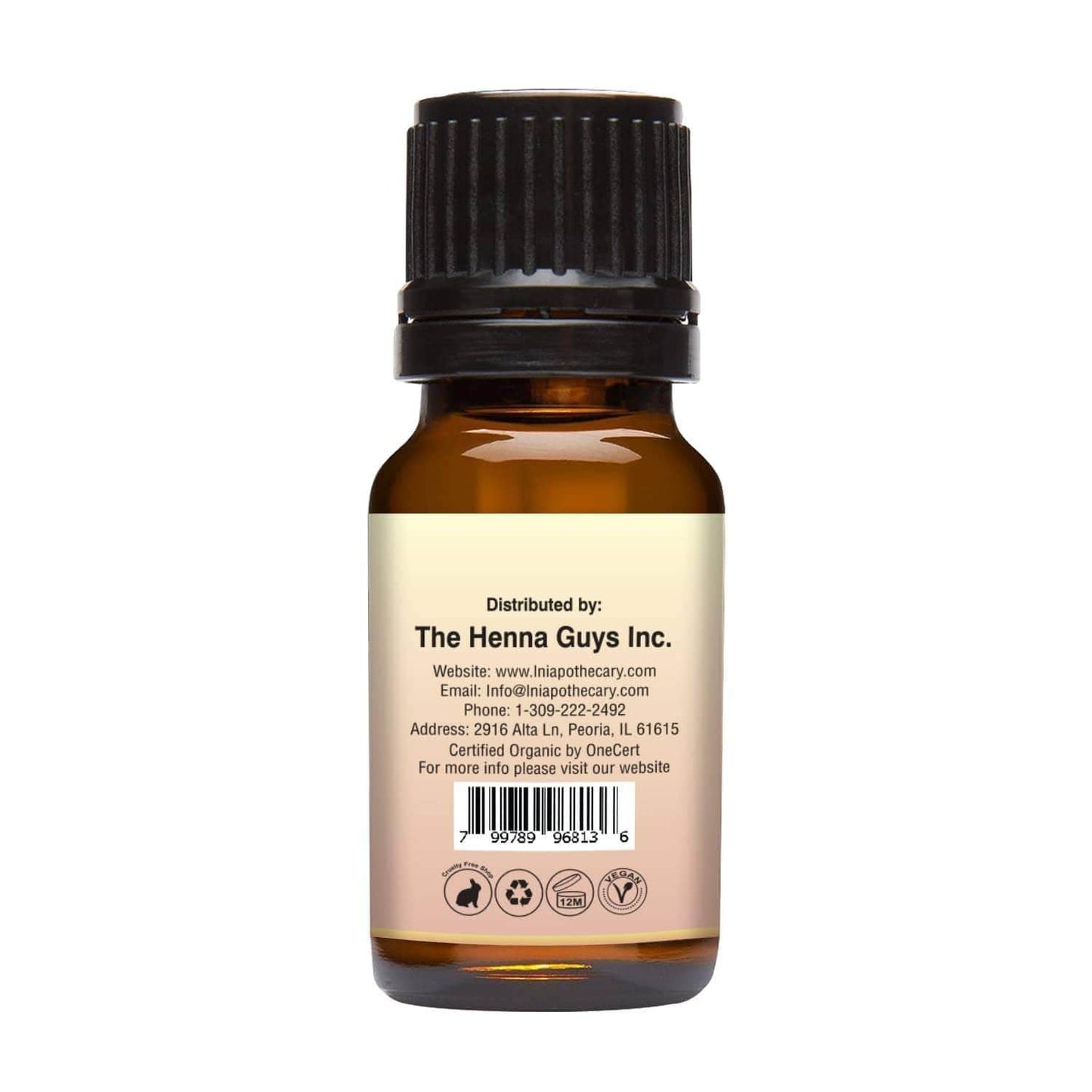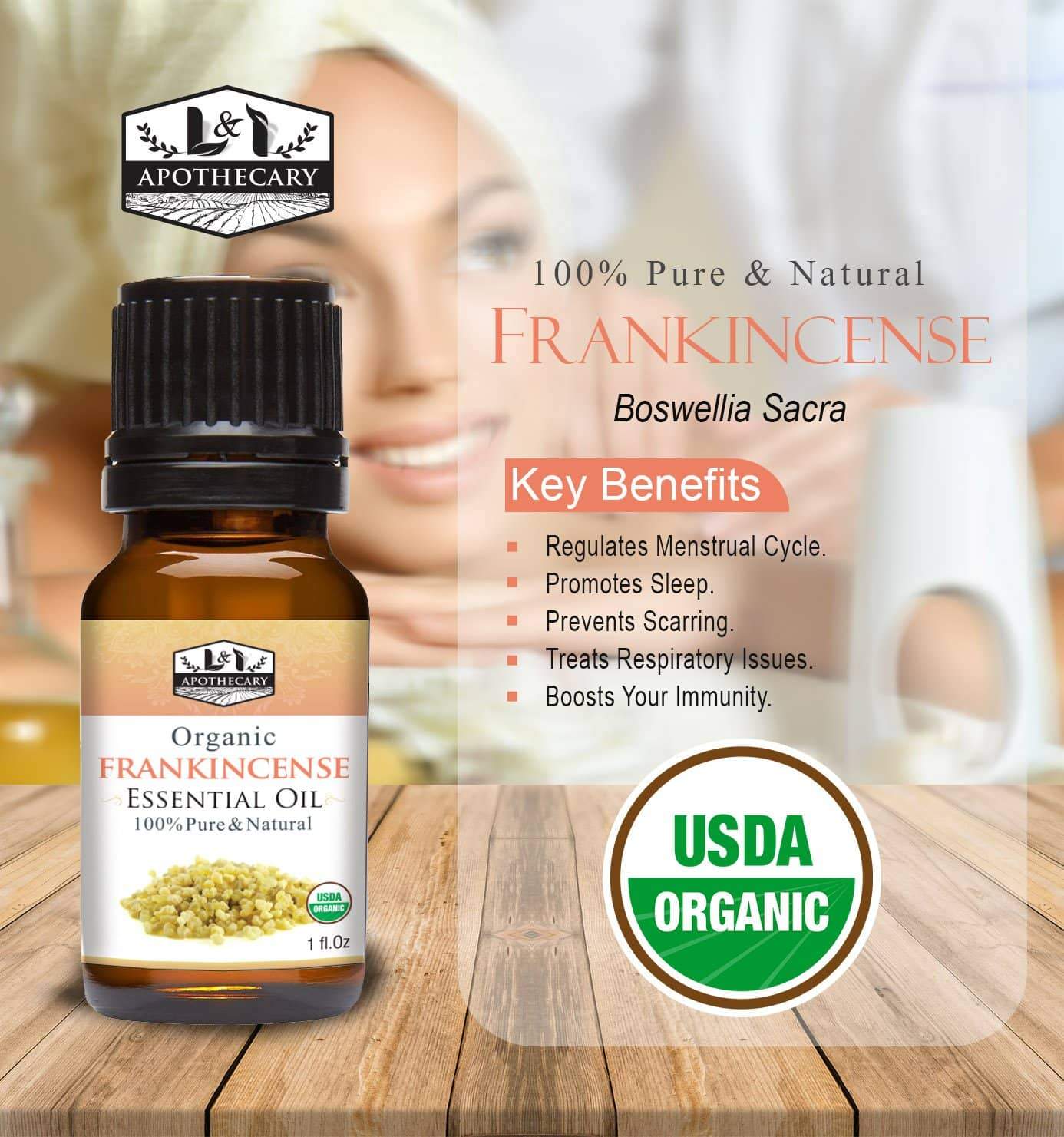 Customer Reviews
Write a Review
Ask a Question
Filter Reviews:
quality
Frankincense
oils
price
smell
essential oils
drop
company
brand
The Henna Guys
Calming Effect
When I got it, I realized that it was perfect for cooling me down while I'm having panic attacks (I have them often enough for it to be a problem). Even just opening the bottle and leaving it sitting on my desk is amazing, but I like to heat up a little bowl of olive oil and put a drop of Frankincense in it. I truly love it. Even when my son is upset, I let him smell for a while and he calms down as well. It definitely has a calming effect.
I love The Henna Guys
I love L&I Apothecarys Essential Oil because they are certified organic. I use them for a number of reasons and the fact that it's organic lets me know I am getting the best product. The pricing is minimal for all the oils as per market. The quantity is the same as standard bottle sizes. The quality is unbeatable by any other brand in the market.
Frankincense 100% pure oil on The Henna Guys
This pure Frankincense oil has indeed been therapeutic for me. I had surgery on my foot and after two weeks the stitches and bandages were completely removed by the doctor and I started to apply this oil to the area of surgery and where ever it was tender, I felt that this helped to speed up the recovery time and I am very happy with this product. It also helps to relieve mild discomfort with arthritis. I ordered two more bottles, one to give to my sister.
Amazing essential Oils company
Amazing oil. I bought it for my daughter to use this oil on dryer balls for her clothes. The smell is great and it's long-lasting on the clothes. It feels like an amazing perfume is used on clothes after wearing it. This company is making great products. I love it.
Frankincense Power
Frankincense is known for calming your mood and also helping allergies. Mix with Tea Tree and diffuse to inhale. It also works for burns, cuts and wounds. Give this natural oil a try. It also can be used as a perfume instead of all the chemical perfumes out there. Not only you smell good, but calm you down throughout the day.
Great product, value and price
Very satisfied with this product. It may not be from Bon Vital or TheraPro, but The Henna Guys delivers excellent quality at a competitive rate. Great price, quick delivery, even though was not offered as prime. I am a licensed massage therapist, and I like to incorporate aromatherapy into some of my session when it is appropriate. Would definitely buy from this seller again, and definitely, recommend them to someone else. Thank you!
Frankincense Dreams
I cannot live without this scent! Put it in my diffuser every night and I use it for so much more. Great quality and I'm hooked on L&I Apothacary essential oils! Their price, and quality is not comparable with any other brand.
Great product
Absolutely amazing product, I bought it to calm my horse down. He is perfect when he has it. I also use it to keep myself calmed down. The smell is very strong, but it's a good smell. The packaging is small enough to be a travel item easily. I've bought this product twice and will continue to buy it.
07/30/2019
Cassandra T. Humphrey
Very satisfied with This Oil
High-quality oil from a reputable company. I've been very satisfied with every oil I've tried from this company. Don't waste your $$ on more expensive oils when you can get the same quality and effectiveness from The Henna Guys.
Ideal oil for bath
This is the perfect addition to my Epsom salt bath. Just a few drops and the fragrance fills the room. Makes for a relaxing stress-free feeling and a good night's sleep. I like that it comes with a dropper so I don't have to waste it pouring. I loved it.
Very strong smelling, Good Job
I was worried that I would receive a box soaked in oil. To my amazement, the package arrived undamaged and the contents were intact! Not a drop spilled. The packaging was very well done! It was The Henna Guys! Good job! Very strong smelling, very concentrated, would buy again.
Great quality with an amazing price
I made this purchase and it was shipped out fast. Frankincense oil is very concentrated. Great product, I will definitely buy it again. I am a student in Alternative medicine. It is hard to choose from the many sellers of essential oils. I am always skeptical about what I am going to receive. I have had some oils that were not in any way 100 percent. You get your money's worth and more with this Frankincense oil.
Fantastic Frankincense oil
Love love love this oil. Haven't even diffused it yet. The smell is amazing and the price is very reasonable. Smells just like my other Frankincense essential oil that I spent $40+ on!! The result is as good as the other expensive brands. Highly recommend.
Amazing essential oils
Great service and fast shipping. Essential oils are so beneficial for humans as well as animals. I have well over 15 different oils - all 100% therapeutic grade which is high quality, of course. As a great side benefit, they smell fantastic because they ARE fantastic. They have helped our family in so many ways. These are God's gifts to mankind. I will be ordering more. Your prices are reasonable. Thank You
It works well
My mother brought back some Frankincense oil from overseas travel. My boys liked to have a drop or two of "grandma smell" under their pillow or on their blankets at bedtime. When that ran out I purchased this to continue the tradition and help them relax and sleep. This is exactly what I was looking for. I don't know enough about the various oils to make any comment about the quality. But I do know that it smells like I was expecting. (It did when I bought it and it still does a year later.)
Great quality oils
Perfect for multiple functions. I use it to keep bugs away from my Lhasa Apso as well as my husband and I. When we've forgotten and get nabbed by a mosquito the Frankincense reduces the selling and takes away the itching immediately. I use it for neuropathy pain as well as at night and it seems to help me sleep better.