Luxurious Goat Milk & Honey Body Wash
Regular price

Sale price

$ 17.97

Unit price

per
Our Luxurious Goat Milk & Honey Body Wash gently cleanses, exfoliates, and moisturizes. Alpha-hydroxy, caprylic, and lactic acids stimulate elastin and collagen production for smoother, younger-looking skin. This body wash also:
🌿 softens
🌿 exfoliates
🌿 helps reduce redness
🌿 helps even out skin tone
With goat milk as a key ingredient, this body wash also helps balance pH levels for better texture. Suitable for all skin types.
🌿 Goat Milk Provides gentle cleansing and moisturizing. Helps achieve a more even skin tone and overall younger-looking skin.
🌿 Safflower Seed Oil Moisturizes, smooths and softens skin.

Allergy Warning: Although our products are made with natural ingredients, sensitivities and allergic reactions to even natural products are possible. If you do not know your allergies, Always start by doing a strand/skin test before applying any henna.
Disclaimer: Individual results may vary. These are 100% natural products, and benefits are not guaranteed. Outcome may be affected by other factors like the type of shampoo or conditioner being used, as well as any other chemical hair treatments in the present or past that may affect results. 
 * These statements have not been evaluated by the Food and Drug Administration and are not intended to diagnose, treat, cure, or prevent any disease or health condition.
Share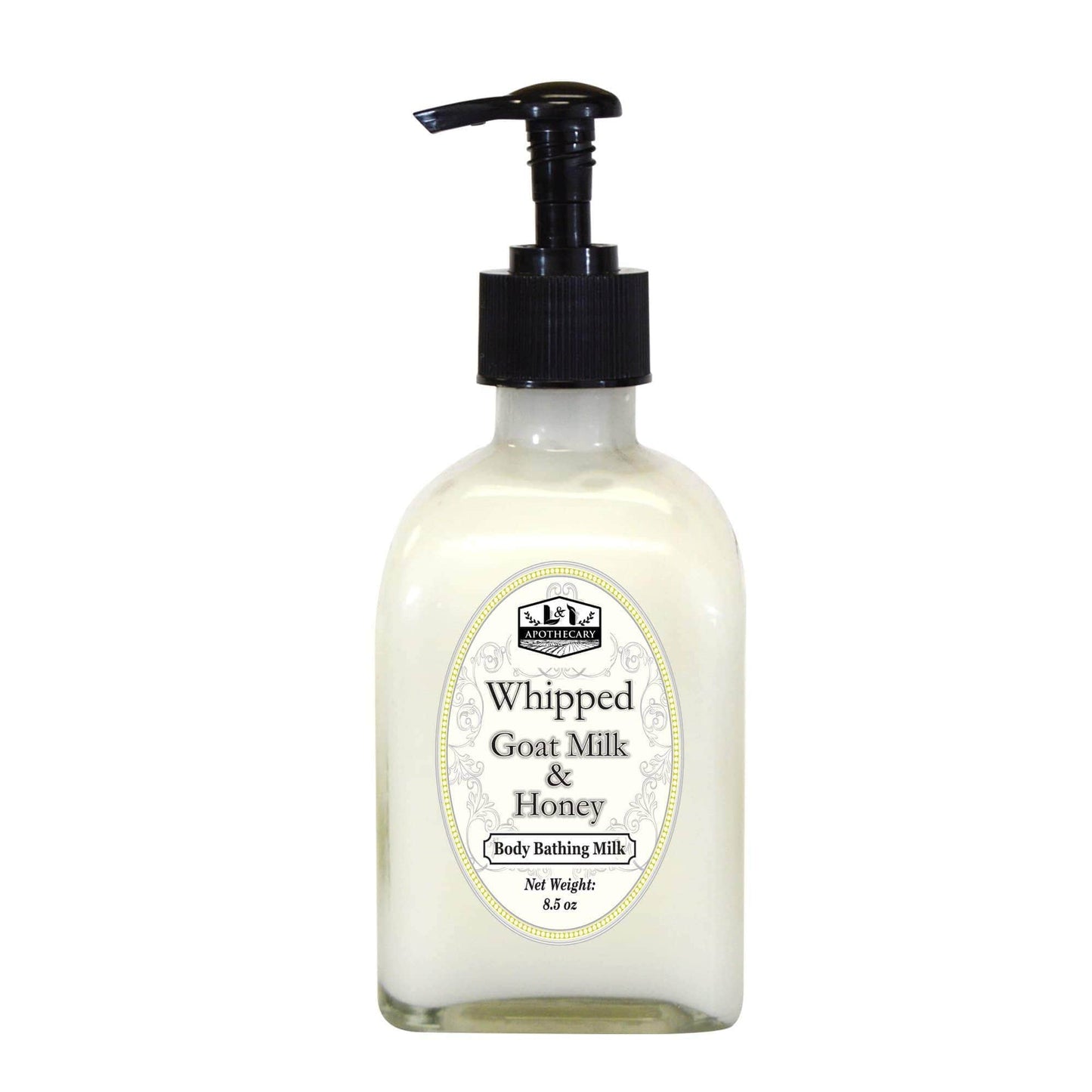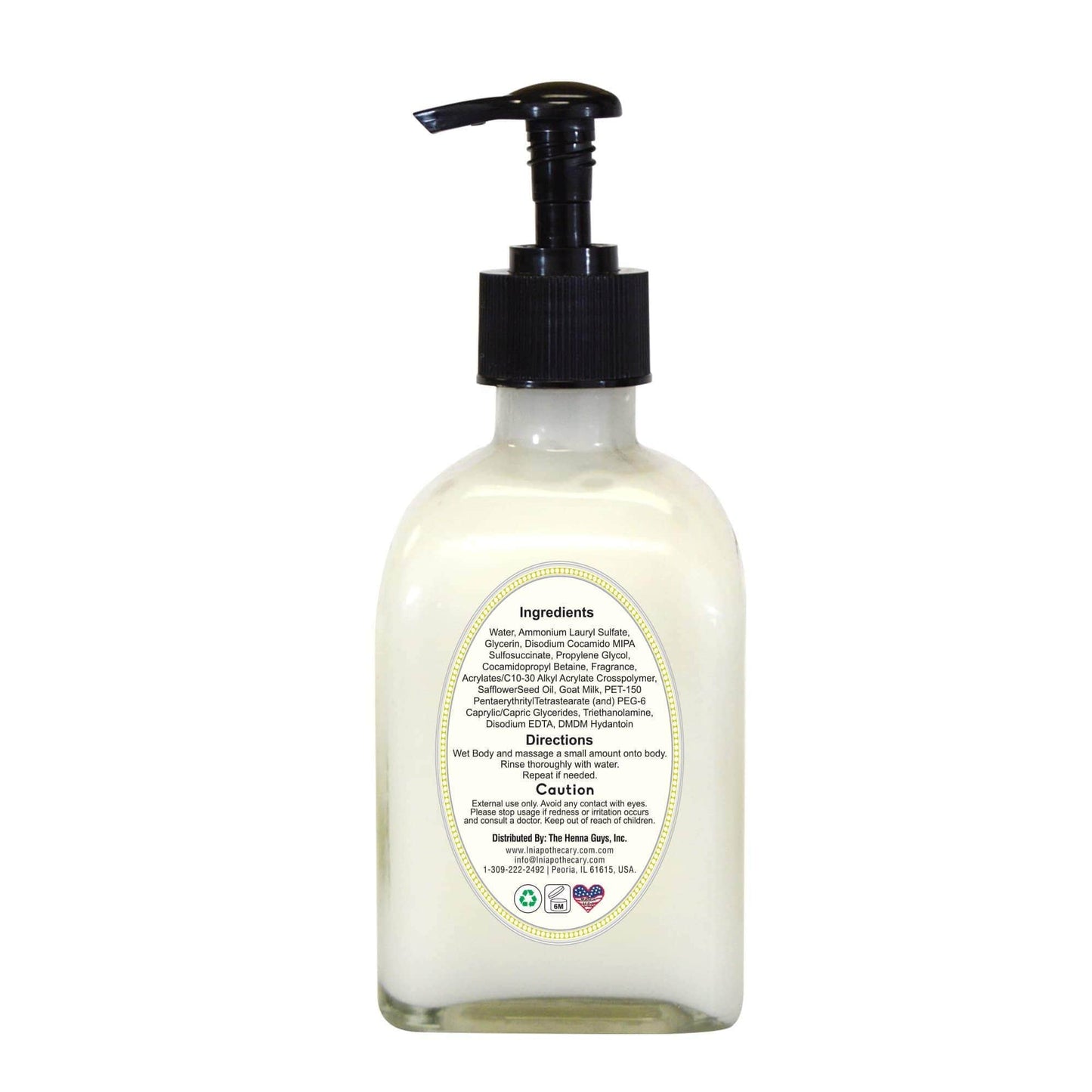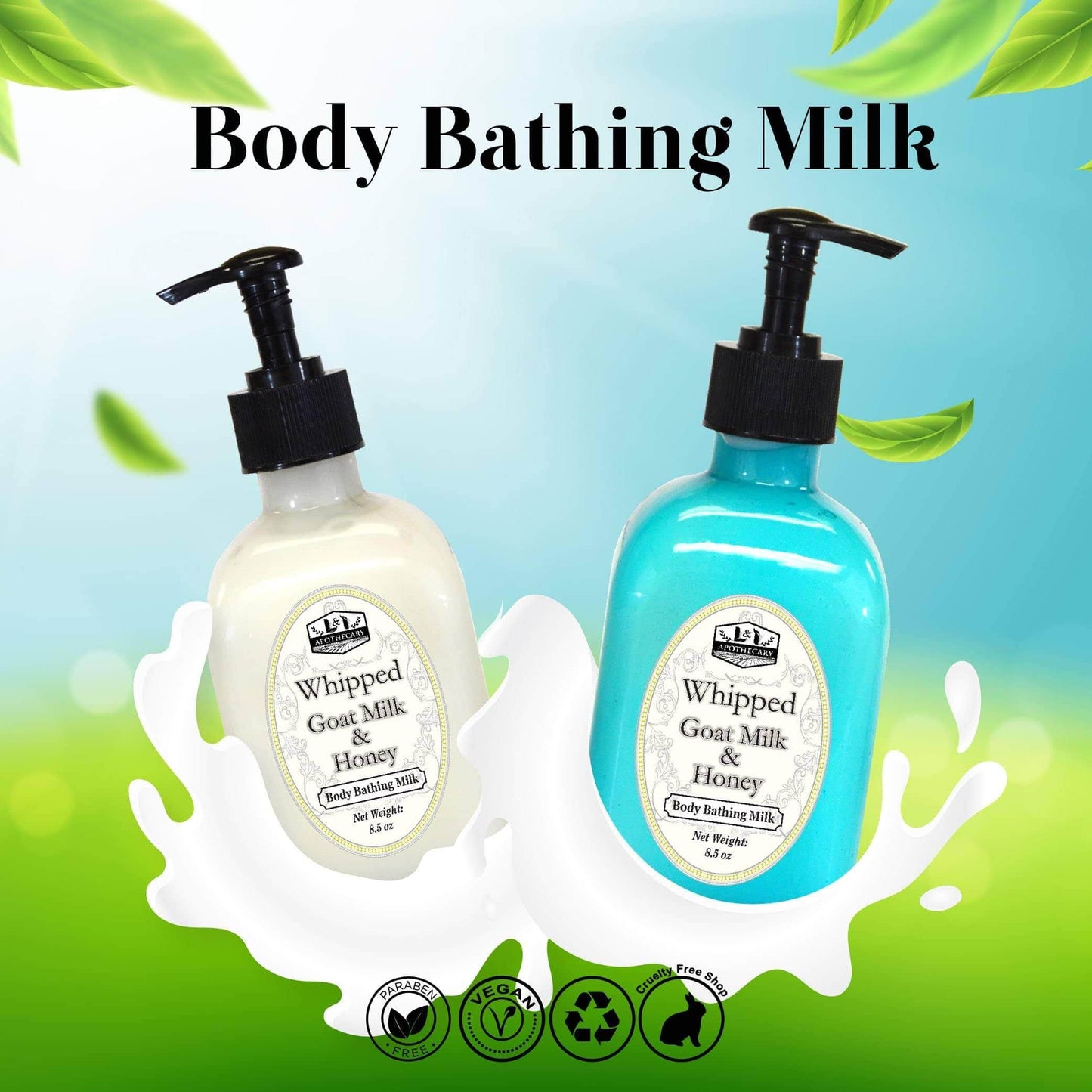 Customer Reviews
Write a Review
Ask a Question
Filter Reviews:
skin
body wash
body
Henna Guys
scent
feel
goat milk body wash
glow
difference
results
11/29/2021
Kristina O.

United States
05/16/2021
Kristina O.

United States
I recommend this product
Kristina Osorio
love the product the it has a beautiful scent my skin looks and feels so much softer
05/09/2021
Kristina O.

United States
I recommend this product
Kristina Osorio
this product is great I love the scent I purchased 3 more my skin does not react to it my skin feels really smooth and soft
05/05/2021
Kristina O.

United States
I recommend this product
Kristina Osorio
love the product it smells so great and my skin doesn't react to it I ordered another bottle of it love the scent and feel
12/21/2020
Linda H.

United States
Makes me want to take a shower!
Divine - so thick and hydrating!
07/12/2020
Catherine D.

United States
Smells great!
I enjoy using the goat milk body wash. It smells great and leaves my skin soft. I have somewhat sensitive skin but this body wash does not irritate my delicate parts.
A treat for my skin
This is an amazing body wash that gives a smooth skin and provides a comforting bathing experience. It is a real treat for my body and keeps my skin super soft and supple. It is very moisturizing as well.
Opens Clogged Pores
I had never had such a refreshing shower experience before. This body wash has given an amazing relaxing feel. It is very pleasant to use, makes skin flawlessly smooth, clears up the dead cells and opens up the clogged pores. I love it.
Anti-Aging
I heard from my friend that this body wash has improved her skin texture and made it look younger. I also placed order for it and now after using it for more than a week, I can say that she was so right. It does have anti-aging properties and I will order it again.
No more Dead Skin
I never knew that any body wash can be so beneficial for the body. I bought it just to try and wow, it is so magical, cleans my body, gives a smooth feel and removes the dead cells to add a glow to my skin. Love it.
Gives Glowing Skin
All beautiful ladies out there, if you want to maintain a healthy looking and glowing skin, this body wash by the Henna Guys can be an incredible help. I am using it and getting pleasant outcomes. My skin is getting better day by day.
Fresh and Clean Skin
My skin is really dry and also I struggle with breakouts and rosacea. Finding a suitable product was not easy for me but this goat milk body wash is a true wonder! The formula is so hydrating, very rich and creamy, and smooth and gentle on my body and makes my skin feeling clean and fresh.
Pleasant results
My skin used to be very flaky and dry and I was quite worried about it. Tried different products but none could give the desired results. After some research over the natural skin products, I came across the Henna Guys, read the positive reviews and decided to give it a try. Oh God, it was what I had been looking for. My skin became better and softer just in a week. Thanks to the Henna Guys.
Oh my goodness
This goat milk body wash has the goodness of pure ingredients and I have experienced its effectiveness in the very first use. It made my body feel cleaner and softer and yes it made my skin glow as well. Use it and it will definitely enhance your skin appearance.
I just LOVE this body wash
This is the best one that I have ever used to date. Apply it all over your body and you will notice a luxurious feel! It smoothens out the skin and removes dryness too.
Improves Skin Texture
The reasons I like this body wash are many. Most importantly, it loves my skin and takes care of it. The texture of my skin has been improved since I started using it and I will continue to buy it in the future as well.