Soften & Condition Combo - Amla & Hibiscus Powder
Regular price

Sale price

$ 19.97

Unit price

per
Condition and soften hair:
Here is what continuous use of our product can bring:
🌿Softens hair
🌿Helps prevent breakage
🌿Moisturizes hair and scalp
🌿Helps prevent frizziness
🌿Soothes your scalp
What's Included and How it Works
This package includes 100 grams each of hibiscus powder and amla powder.
Here is what each individual powder brings for your hair:
Hibiscus Powder (Hibiscus rosa-sinensis): 
🌿Conditions hair
🌿Removes dandruff
🌿Prevents baldness
🌿Strengthens your roots
🌿Promotes hair growth
Amla Powder (Phyllanthus emblica): 
🌿Coats and nourishes hair and scalp
🌿Adds texture to your hair
🌿Conditions your scalp
🌿Boosts natural curls and waves
🌿Adds shine 
With regular use, you will be able to feel the difference in your hair. It will be exceptionally smooth and shiny.
How to Use Hibiscus and Amla Powders on Your Hair
Use in Henna Mixture:
Mix 2 tablespoons of each powder in your henna hair dye mixture and apply to your hair.
Use it as a Hair Mask:
Use regularly as a hair mask up to twice a week. Mix 50% hibiscus and 50% amla powder according to your hair length with warm filtered water. Make a pudding-like consistency, apply all over hair, and wait 30 minutes before rinsing. Regular use as a hair mask can bring said benefits
Will it dry my hair out?
No. These powders condition hair and help prevent dryness.
Will it affect my hair color?
Adding amla powder with henna hair dye will reduce red undertones. It doesn't have any color properties individually.
Will it cause hair loss?
No. When used as recommended, these powders do not cause hair loss. In fact, they stimulate hair growth.
How much product do I need?
100 grams of product is enough for shoulder-length hair. Longer hair requires an additional packet.
Individual results may vary.

Disclaimer:

Individual results may vary, These are 100% natural products, and benefits are not guaranteed. The outcome is affected by factors like the type of shampoo or conditioner being used. any other chemical hair treatments in the present or past will affect the end results.

* These statements have not been evaluated by the Food and Drug Administration and are not intended to diagnose, treat, cure, or prevent any disease or health.
Share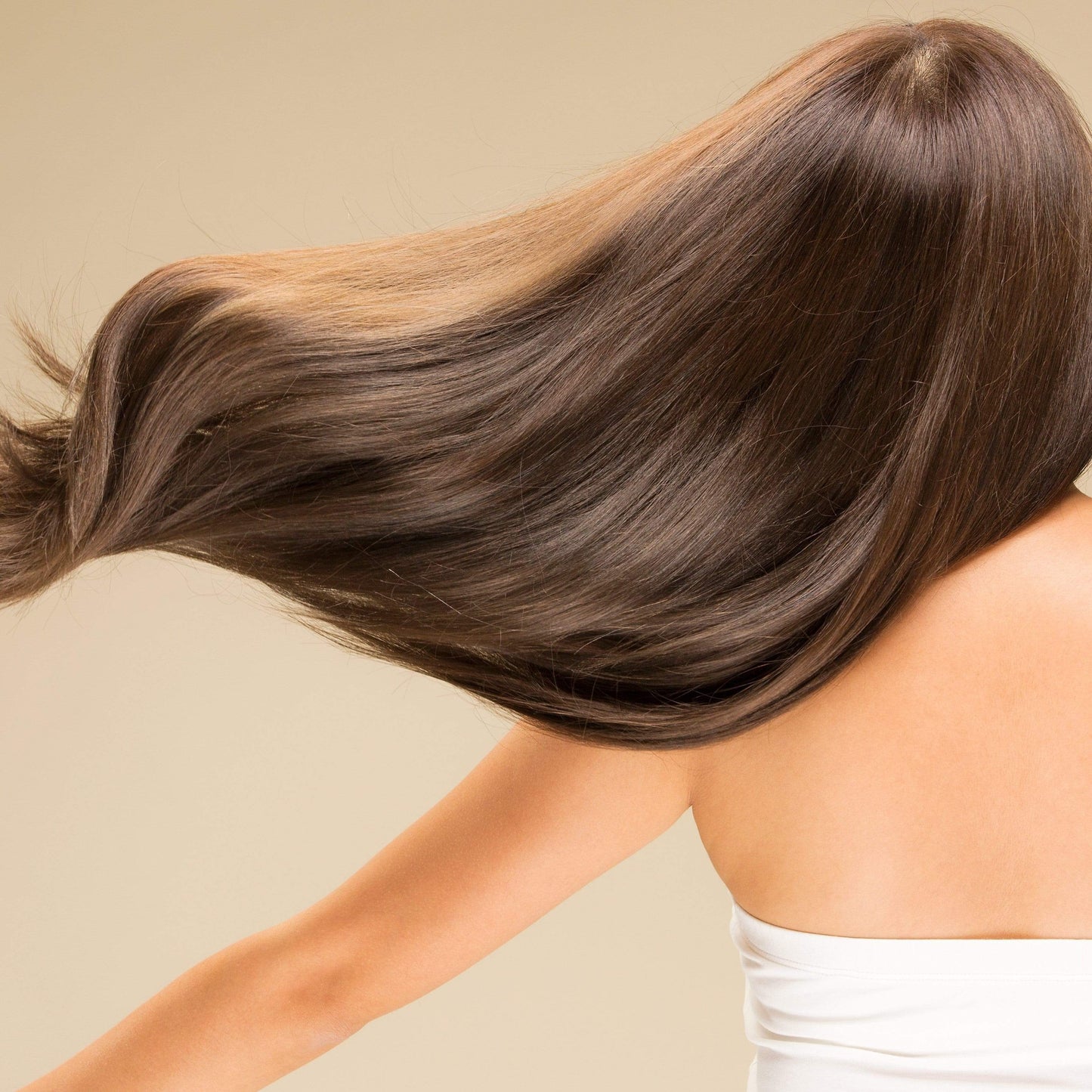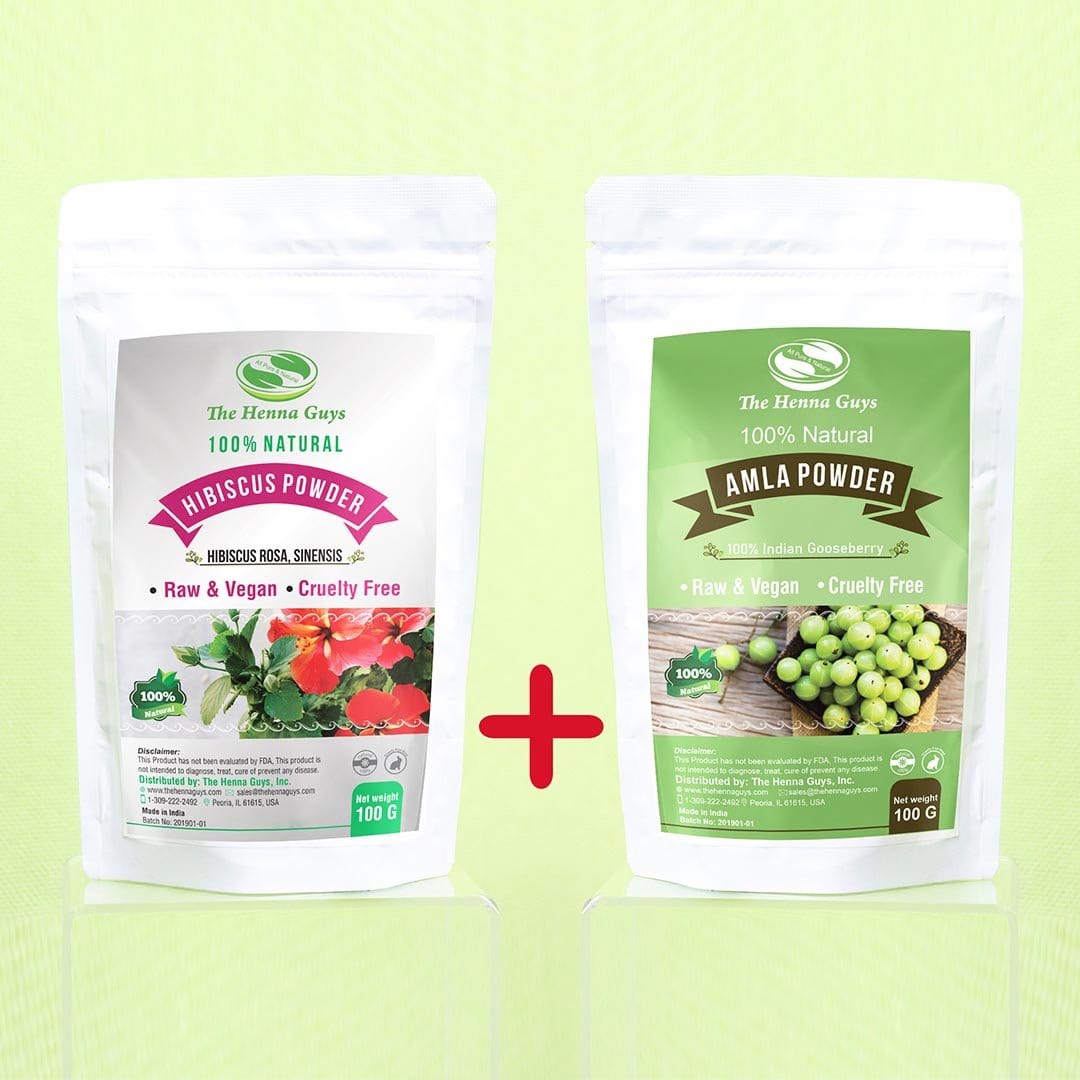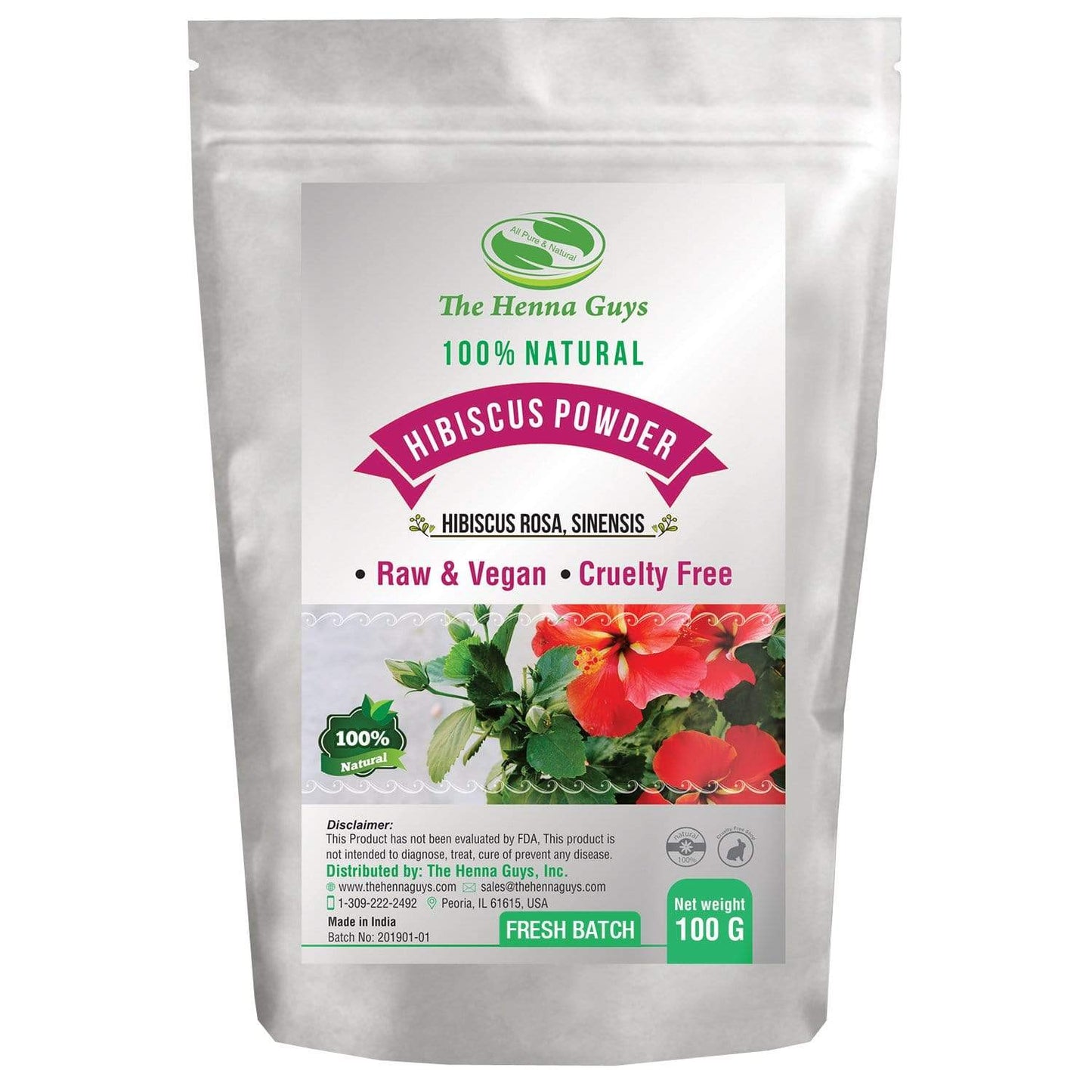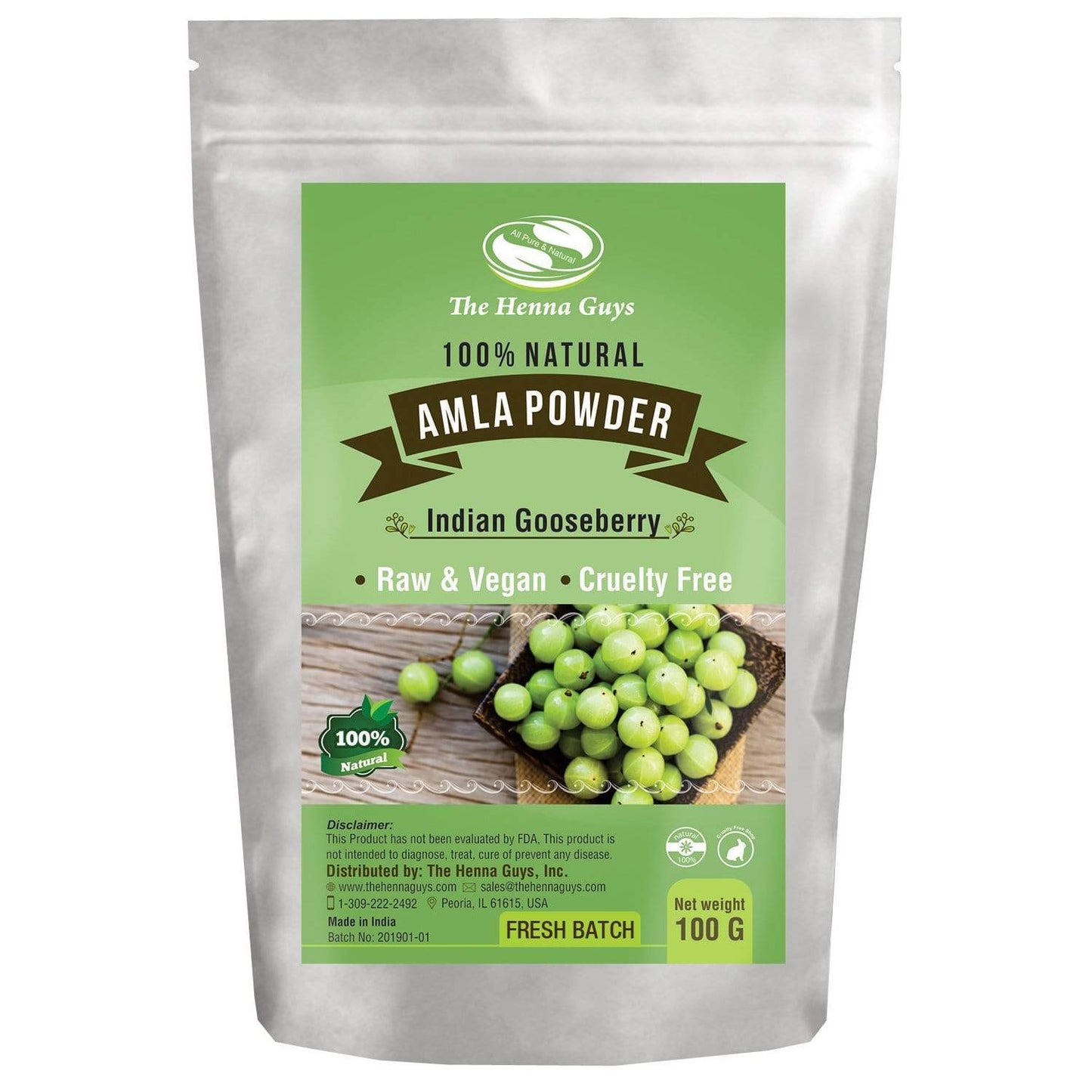 Customer Reviews
Write a Review
Ask a Question
Filter Reviews:
hair
combo
results
henna
color
lots
addition
chemicals
shine
Instructions
10/29/2020
Anne S.

United States
Feedback
I really love your products. I ordered this combo but there were no specific instructions and no one answered my messages. YouTube is not necessarily the answer by the way. That's too bad...
10/20/2020
Kacee S.

United States
Alma the Amazing
I was pleased with the results. My hair has been dry for years. I am thrilled to have found this product. I excited to try the Hibiscus next.
10/04/2020
vanya b.

United States
Medium brown
I love the combo,my hair has never felt so soft,I get lots of compliments
09/25/2020
Khulud K.

United States
Really good
This combo really good makes my hair really soft ,healthy and shiny I mixed with henna and coconut milk, I love it
09/02/2020
Adrimartinez

United States
Wonderful
I just finished my first henna application. Easy to follow instructions, other than just water, I added 2 tablespoons of Amla Poder and 2 tablespoons of the Hibiscus Powder, and a few drops of rose oil to the henna mix. I bought the Soften and Condition Combo. My hair has a rich color and it didn't feel to dry. I am very happy with the results. (I read that after henna the hair feels dry specially the white hair.) I will definitely keep using these natural products.
08/05/2020
suzette m.

United States
Love the color & shine!
I love the color & shine. My hair is so soft & no frizz even without any hair product at all!!!!
08/05/2020
Karen H.

United States
Great product!
I just used this combo yesterday. I like the results!
07/03/2020
Jennifer F.

United States
Amazing product for natural hair color!
Purchased this combo during Covid to cover up my grey roots, as I was still hesitant to make an appointment at my hair salon. Wow! Amazing results for a fraction of the cost. My hair is soft, shiny and no more grey. And- all natural- no harsh chemicals and singed hair. It does take time to apply and set. But- isn't your hair and health worth it? I
06/02/2020
Inge C.

United States
Soften & Condition Hair Color
I absolutely love your product! I am African-American with natural curly hair. It made my hair softer and there was less shedding. In addition, the hair color is really beautiful. Thank you for such a great product.
05/18/2020
Paula T.

United States
05/09/2020
Shannon H.

United States
Great product, personal touch
The product is lovely. It works exactly as expected and covers grey hair wonderfully. Plus two of the owners emailed me personally to thank me after ordering the product for the first time. I'm not naive, I'm sure they are auto generated emails, but it was a nice touch. Also, if you submit a question the response is prompt. Highly recommended!
03/03/2020
Denise H.

United States
Soften & Condition Combo-Medium Brown
My overall experience was great! I mixed the color and treatments, applied as recommended, and waited for the magic to happen. I am pleased with the rich color and condition of my hair. I will probably use the treatment again before having to touch up the color. I will definitely purchase again.
01/16/2020
Sarah S.

United States
I Love my soft hair!
All the products that I've been using on my hairs up till now have really been a major factor in making my hair all dry and rough. And thanks to my desire of changing my hair colors, the artificial products I use have really destroyed my hair. But, I somehow managed to try this hair dye which turned out to be the perfect hair solution for me. This henna bundle provided me with a soft and mesmerizing hair look.