Henna Hair Dye - Beginners Kit
Regular price

$ 50.00

Sale price

$ 36.97

Unit price

per
Just entered the henna-verse? Don't know what product to use? Looking to save big on your next henna purchase? Presenting The Henna Guys Beginners henna kit - A selection of products crafted to best serve the younger henna audience.
The kit includes all the right equipment to follow your DIY henna journey. Choose from your favorite henna shades, make your hair natural red or enjoy the sizzling beauty of jet black - The choice is yours!
At the henna guys, we believe in using plant-based natural ingredients in our formulation. Hence all the powders, including henna and hair mask are derived from ethical sources, free from chemicals and other preservatives.
Color, conditions, and adds shine
Means no more burns, bruises, or irritation
Covers grays and colors your hair naturally
Helps with hair growth and manageability
Improves overall hair health with continuous use
What's included in the kit
Henna Hair Dye Beginners Kit Includes:
Henna Hair Dye of your choice
Amla Powder
Ziplock for Storing Henna
Barrier Balm .5 oz
Shower Cap (reusable)
Pair of Gloves
4 oz Conditioner (4 Scents available)
4 oz Shampoo (4 Scents available)
1-Tea Bag
Disposable Hair Dye Cape
1 Application Brush
2 oz Argan Hair Oil
Alligator Clips
Detailed application instructions are provided in the kit.
The application for henna hair dye and herbal hair masks is different. Starting from the basic, henna can be applied in 3 simple steps:
Mix the powder and let it rest
Apply the henna to your scalp
Rinse your hair
Hold up! There's more to it, we recommend you to look for the application pamphlet found in your henna kit. You can read step-by-step instructions here: How to Apply Henna.
As for the Amla powder, you can use it with henna or apply it individually. Simply add 2 tbsp of amla powder into the henna mix to strengthen and boost your scalp.
If you want to use it individually, add amla powder in a bowl, add water, and mix until you get a thin paste, apply it on your scalp and let it rest for 20-45 minutes.
Note: You can mix this combination with other herbal powders such as shikakai, neem, fenugreek, or cassia to help with manageability, itchy scalp, and overall improves hair health.
Plant-based henna hair dye of your choice
Amla Powder for Extra Strength

Sulfate-free shampoo & conditioner in 4 scents
All the right tools for application
Made in small batches for maximum freshness
Gluten-free, natural, raw vegan, and plant-based natural ingredients
Share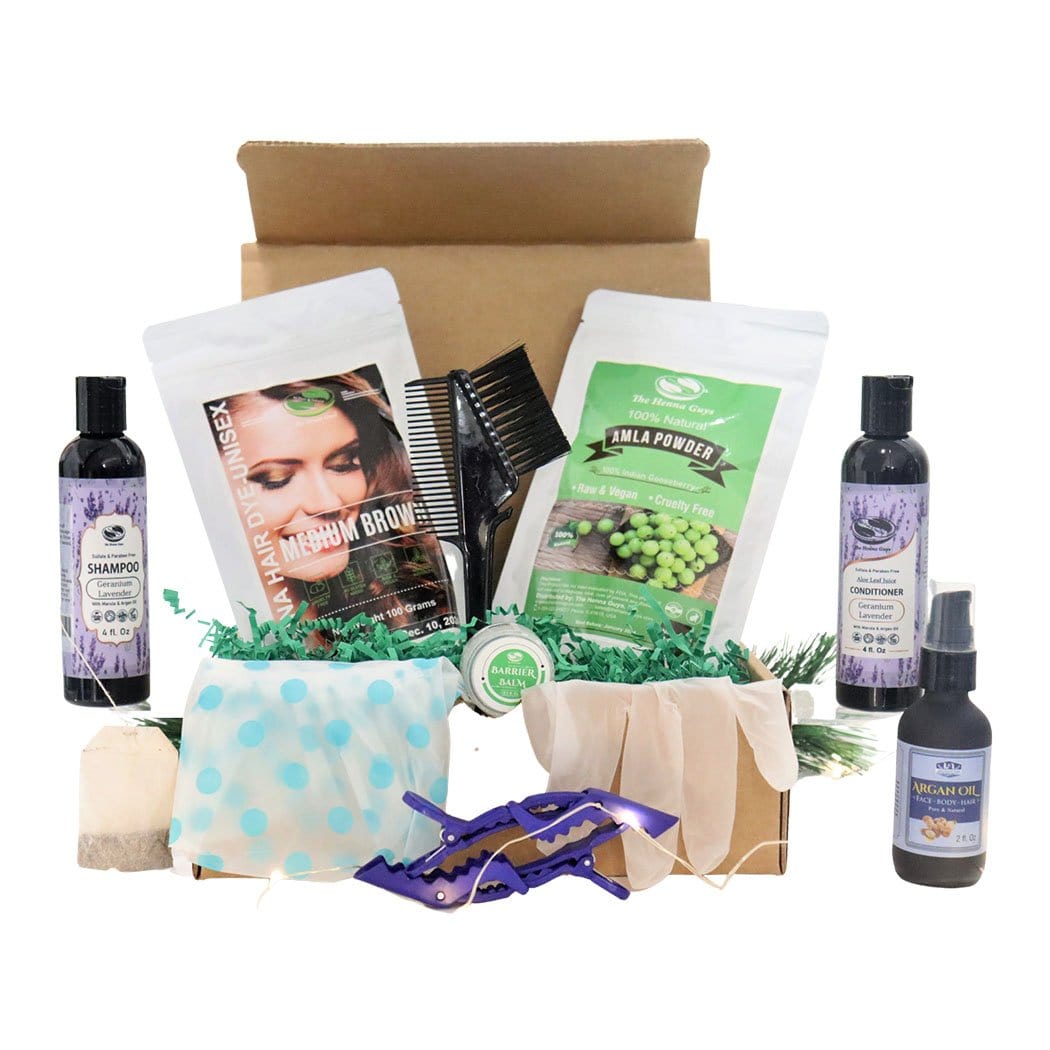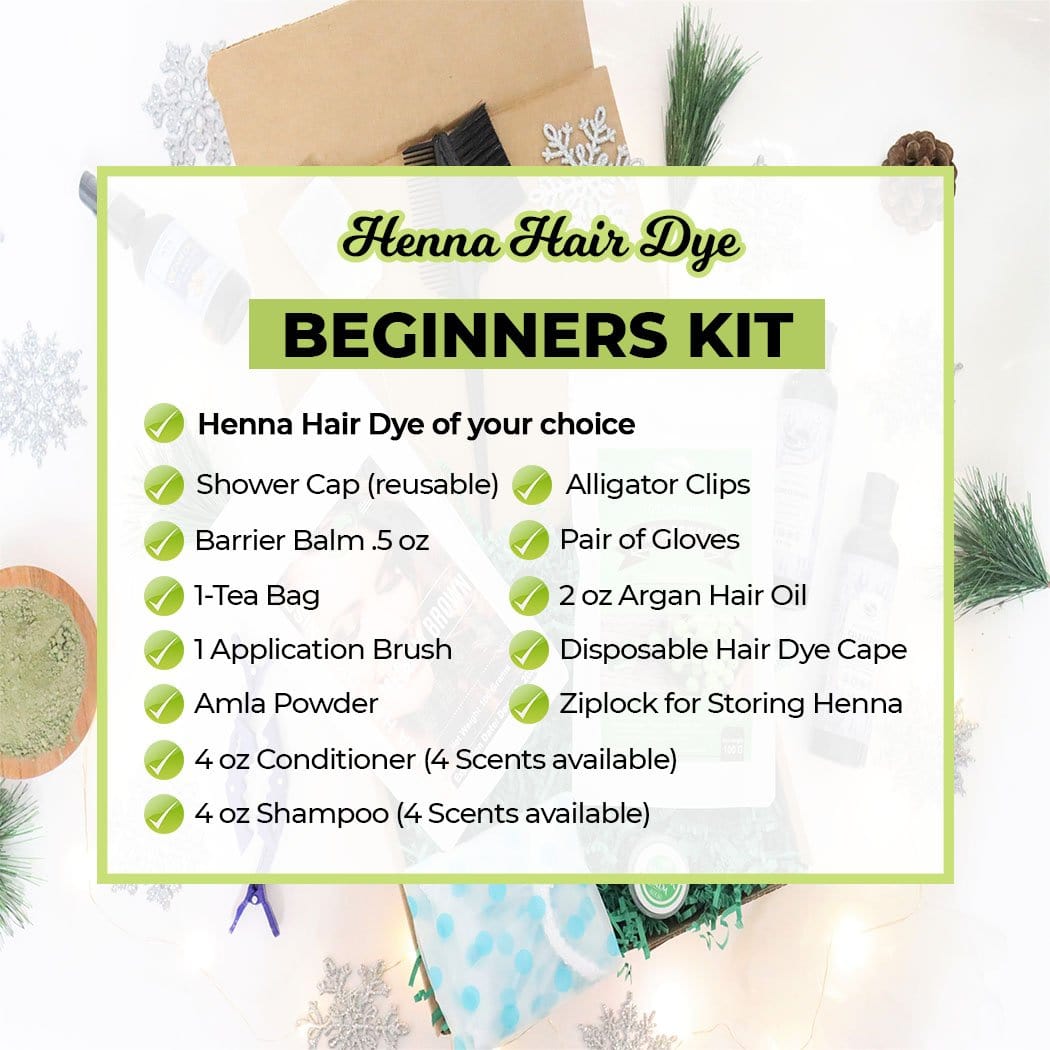 Customer Reviews
Write a Review
Ask a Question
I recommend this product
Henna dye
I really love the henna dye. My hair is so much softer and shinier and my scalp is an itchy like it was with regular dye. I love the color I use medium brown with a little bit of Auburn and I think it's beautiful