Resin Backflow Waterfall Incense Burner
Regular price

Sale price

$ 25.97

Unit price

per
Relax and Rejuvenate Your Mind and Body with a Backflow Waterfall Incense Burner from L&I Apothecary
Looking to let go of stress and anxiety from a long day at work? Want to restore chakra balance when you're doing yoga or meditating?
The L&I Apothecary Backflow Incense Burner was designed to help you burn incense cones or sticks and create a beautifully relaxing waterfall experience at the same time. A wonderful way to fill your home, office, or personal space with restorative aromatherapy, this incense burner is sure to help you find the peace you need to relax, unwind, or sleep more soundly.
Backflow Waterfall Incense Burner

Wood-Burning Aroma

Waterfall-Style Smoke Flow

Hand-Crafted Ceramic Holder

Compatible with Sticks and Cones

Easy to Setup and Indoor Safe

Modern Design for Boho Styles
Resin Incense burner, 120 Incense Cones (Multicolor), 30 Incense sticks, matt, cleaning cloth, and tweezer.
Share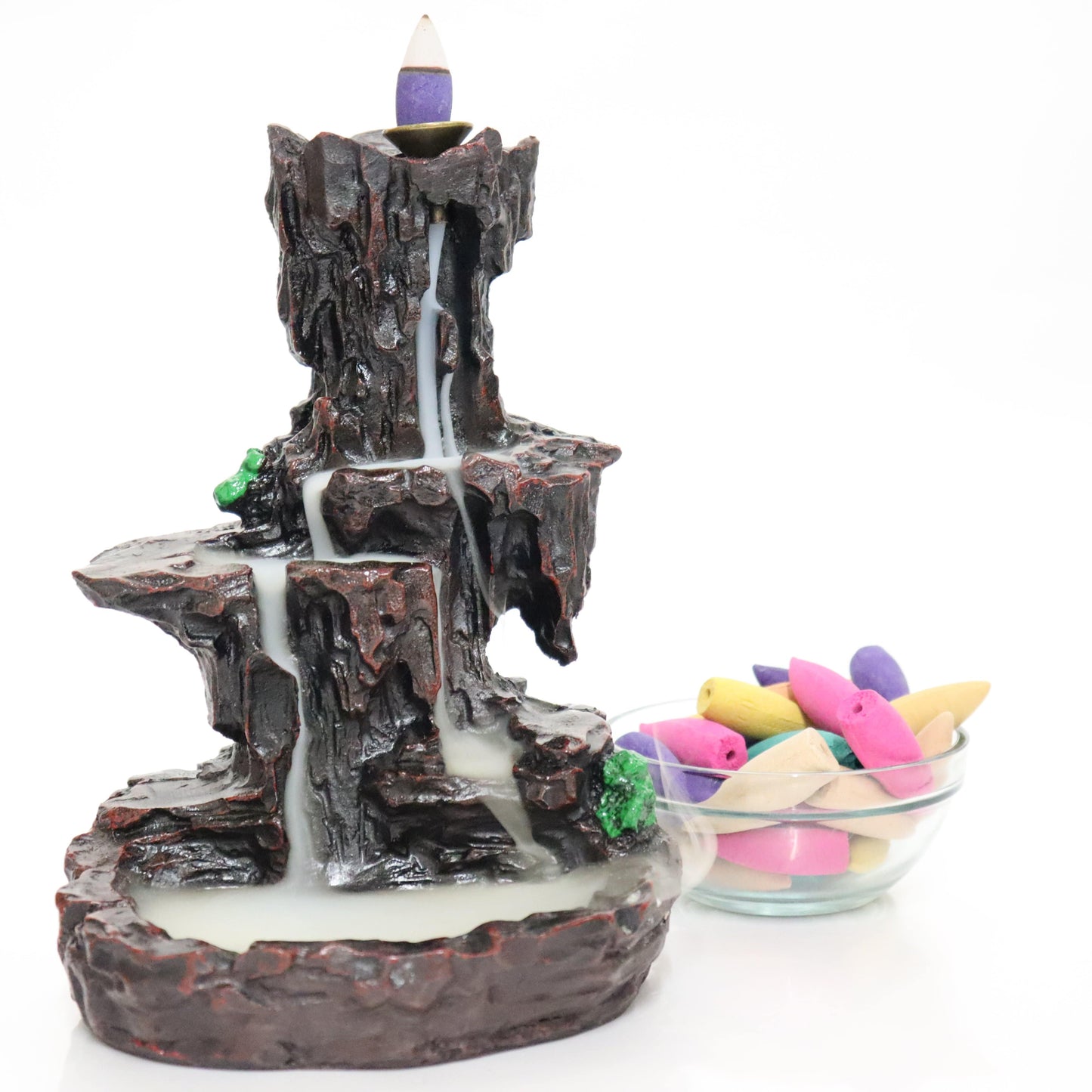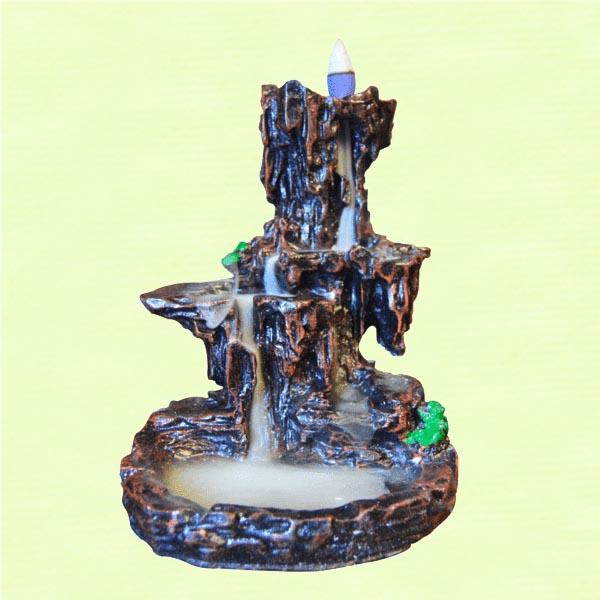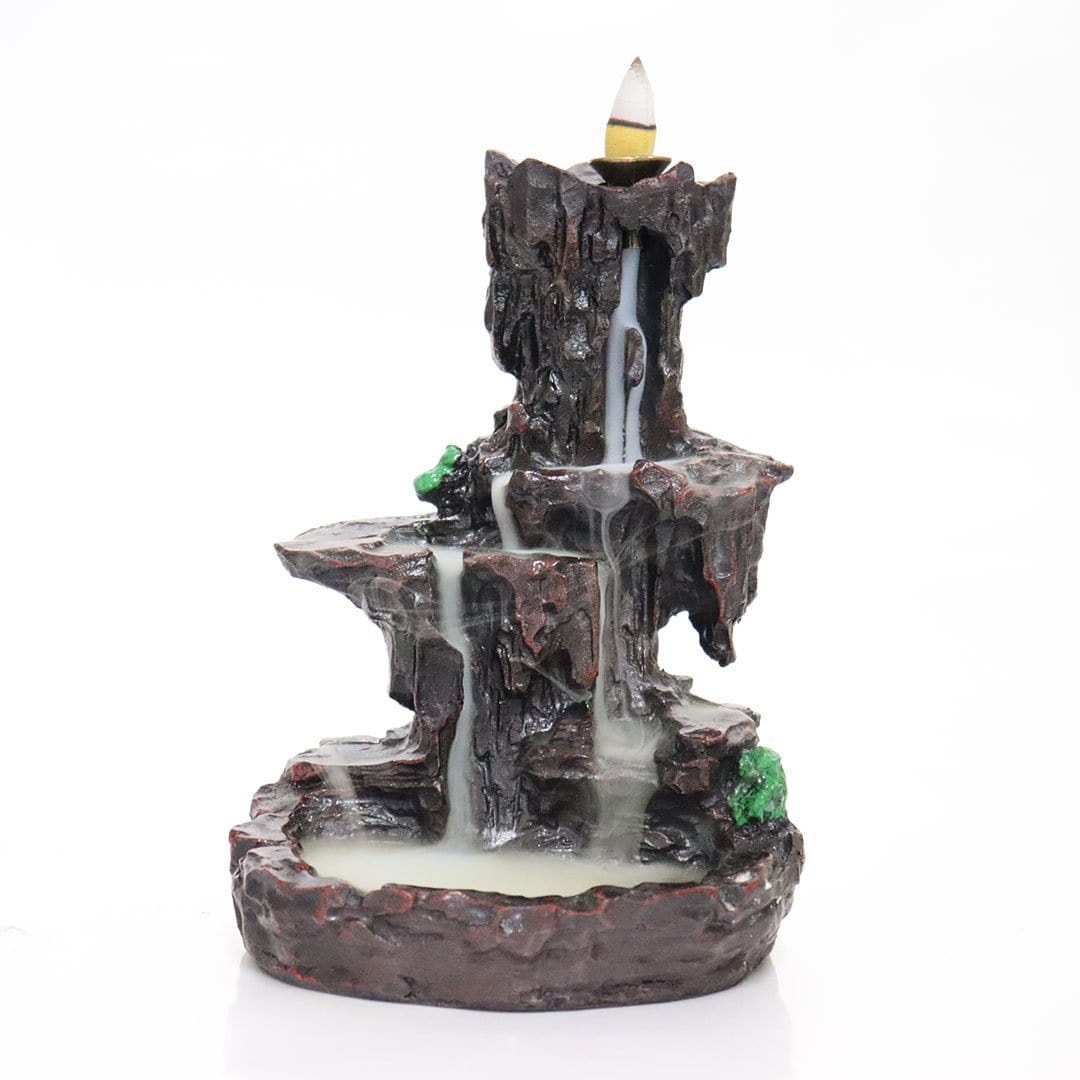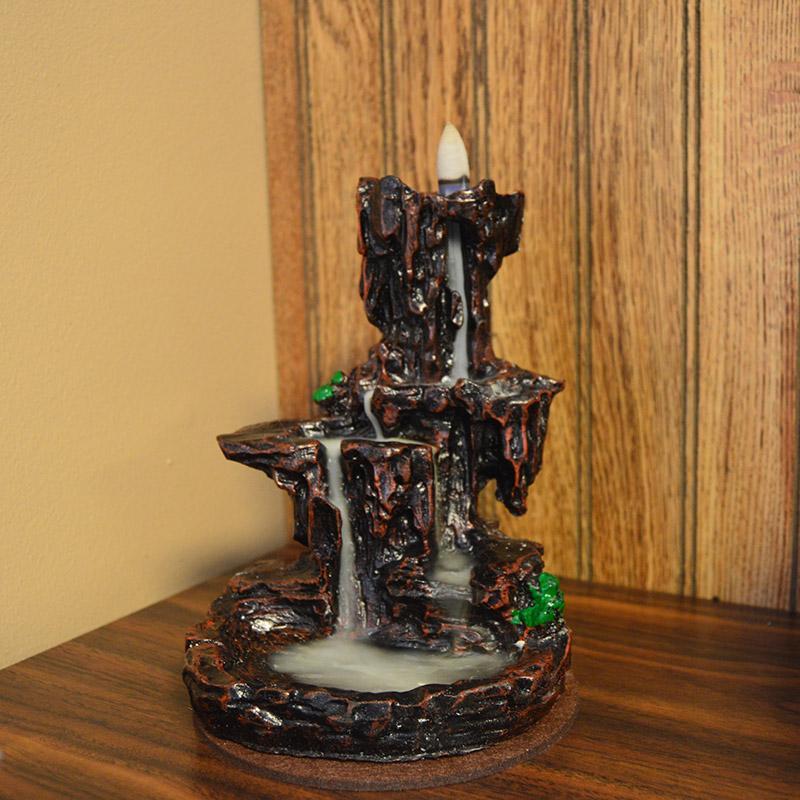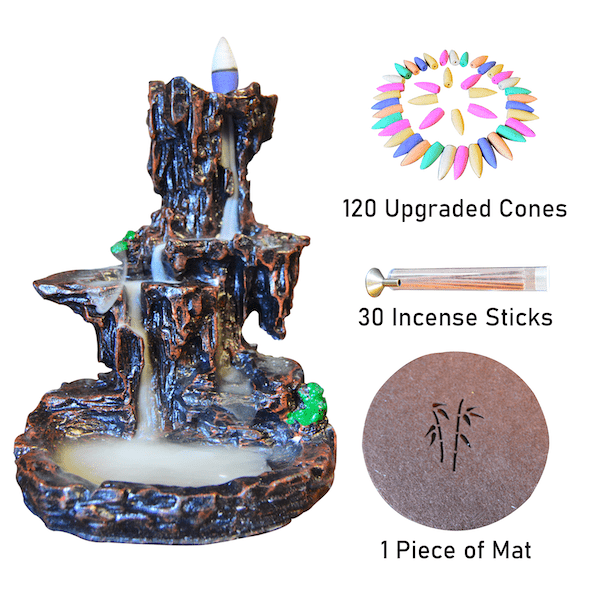 Customer Reviews
Write a Review
Ask a Question
Filter Reviews:
experience
thehennaguys
look
kind
burner
incense burner
quality
aroma
smell
purchase
11/24/2020
Jones

United States
fantastic
I am happy with this purchase, its suitable for me, thanks for providing this kind of valuable products
11/24/2020
Smith

United States
best experience
I like this kind of products, I got on the thehennaguys but I have the only complaint it has last 10 mins only Highly. Recommended.
11/24/2020
Linda

United States
amazing
I bought it for my husband and brother, They do meditation every day. we can decorate our house, can use it every day while meditating. it comes with fragrances. the aroma relieves stress, its amaizing
11/24/2020
John

United States
superb
I have wasted much money on oils and ****. a few days ago I came to see this product on thehennagusy, I now have 2. one in my room and the other in my mom's room, it's an absolutely good look. thanks, thehennaguys,
11/24/2020
Susan

United States
best experience
This product works as described. Mountain waterfall looks elegant and makes an awesome decoration piece in my family room especially when guests are coming home.
11/24/2020
Alaska

United States
best experience
I bought this for my husband. I can decorate my home, as well as my husband's room. it comes fragrance and smells good. this aroma helps to relax and relieve stress and make the area good smell
11/24/2020
john

United States
good
I am happy with this purchase, I have one bed and one bath apartment and it could smell it through the whole place, I was very impressed, especially for its price along with the unmatched quality.
11/24/2020
William

United States
I love all products by The Henna Guys.
I am much excited after unboxing and can not wait to share my experience. This device is awesome, I am in love the way it runs , its aroma variety. Before and after purchase services are great. Super fast delivery.
11/24/2020
Robert

United States
Fantastic
I have wasted so much money on candles, oils, and ****, two days ago I came to see this product by searching for incense burner on google. I found the henna guys, i love the complete different and unique type of aroma stick variety. Its absolutely a gem in aromatherapy field. Now I have placed orders for 2 more same units. Each for mom and Dad's room.
11/24/2020
James

United States
I bought this incense burner because the aromatherapy and smell of incense is something I really like and the holder looked really nice. Overall, I really like this product I like the look of it, the Aroma isn't too strong but rather mind soothing, and it comes with a tone of incense sticks. Thanks a lot. O yes. Also expedited FedEx delivery is much appreciated as well.
11/24/2020
Micheal

United States
Amazing
Amazing results exactly as described. Super fast shipping service. They delivery overnight at my door. Impressive , actually very impressive.
11/24/2020
Daniel

United States
good
highly recommended, I am much excited, it was a great experience with burner
11/24/2020
David

United States
best experience
you provided pure natural products, it was a great experience with thehennaguys, thanks
11/24/2020
alex

United States
fantastic
my experience is very well with thehennaguys, your products are of high quality, I like it
11/24/2020
john l.

United States
Excellent
it's very an amazing experience for me, I am a regular user your products
11/20/2020
Pame W.

United States
Awesome Experience
Totally awesome experience with this burner. For me, It's more than an aromatherapy thing. At first, I was pretty much hesitated buying this incense burner. Now very glad and can't miss its aromatic waterfall. I have placed another order for my office as well. Highly recommended.