Light Brown Henna Hair Dye
Regular price

Sale price

$ 12.97

Unit price

per
Natural beauties, this hair dye is for you! Yes, you can keep your light brown color while covering grays naturally. Want to go from blonde or dirty blonde to a soft shade of brown? Try our light brown henna hair dye. Enjoy the subtle shimmer of this cool brown hue with hints of warm gold.
This natural hair color proves that you don't need harsh chemicals to get the color and shine you've always wanted. It's a timeless shade that flatters faces with its warmth and golden-brown tones.
Light Brown Henna Hair Dye from The Henna Guys:
🌿 Conditions and adds shine
🌿 Means no more irritation, bruises, or burns
🌿 Covers grays and colors your hair naturally
🌿 Boosts manageability and helps with hair growth
🌿 Improves overall hair health with continuous use
Ingredients and How they work
🌿 Henna (Lawsonia inermis): Pure henna, milled from plant form into a powder before undergoing a triple-sifting process, forms the base of our henna hair dyes. We create different shades by blending henna with other natural ingredients.
🌿 Indigo (Indigofera tinctoria): Blue-toned indigo powder is mixed with henna powder, a red-orange tone, in specific ratios to help create this rich medium brown henna hair dye. Indigo powder, a plant-based hair dye, creates shades of browns and blacks when mixed with henna.
🌿 Amla (Phyllanthus Emblica): Amla powder, a derivative of the Indian gooseberry, brightens and helps preserve your new color. Amla also assists with hair growth and stronger roots.
🌿 Bhringraj (Eclipta alba): Also known as false daisy, this herb promotes hair growth and conditions the hair and scalp.
🌿 Neem (Azadirachta indica): The ground leaf of the neem tree helps strengthen roots. Neem is an excellent cleanser and conditioner for the scalp and hair.
Allergy Warning: Although our henna hair dye is made with natural ingredients, sensitivities and allergic reactions to even natural products are possible. If you do not know your allergies, always start by doing a strand/skin test before applying any henna.
Disclaimer: Individual results may vary. These are natural plant-based products, and the benefits are not guaranteed. The outcome may be affected by other factors like the type of shampoo or conditioner being used, as well as any other chemical hair treatments in the present or past that may affect results.
🌿 Boosts manageability
🌿 Helps with hair growth
🌿 Colors your hair naturally
🌿 Conditions hair and adds shine 
🌿 Continuous use improves overall hair health
🌿 No more irritation, bruises, or burns
Here is why we're the top-selling henna brand in North America. Our products are:
🌿Ethically-produced
🌿Triple-sifted for a smooth paste
🌿 Made in small batches for maximum freshness
🌿A blend of henna, herbs, and other natural ingredients
🌿Gluten-free, natural, raw vegan, and natural plant-based ingredients
🌿Shipped with a shower cap, gloves, and application instructions
🌿9+ Exciting shades for Natural henna lovers
Share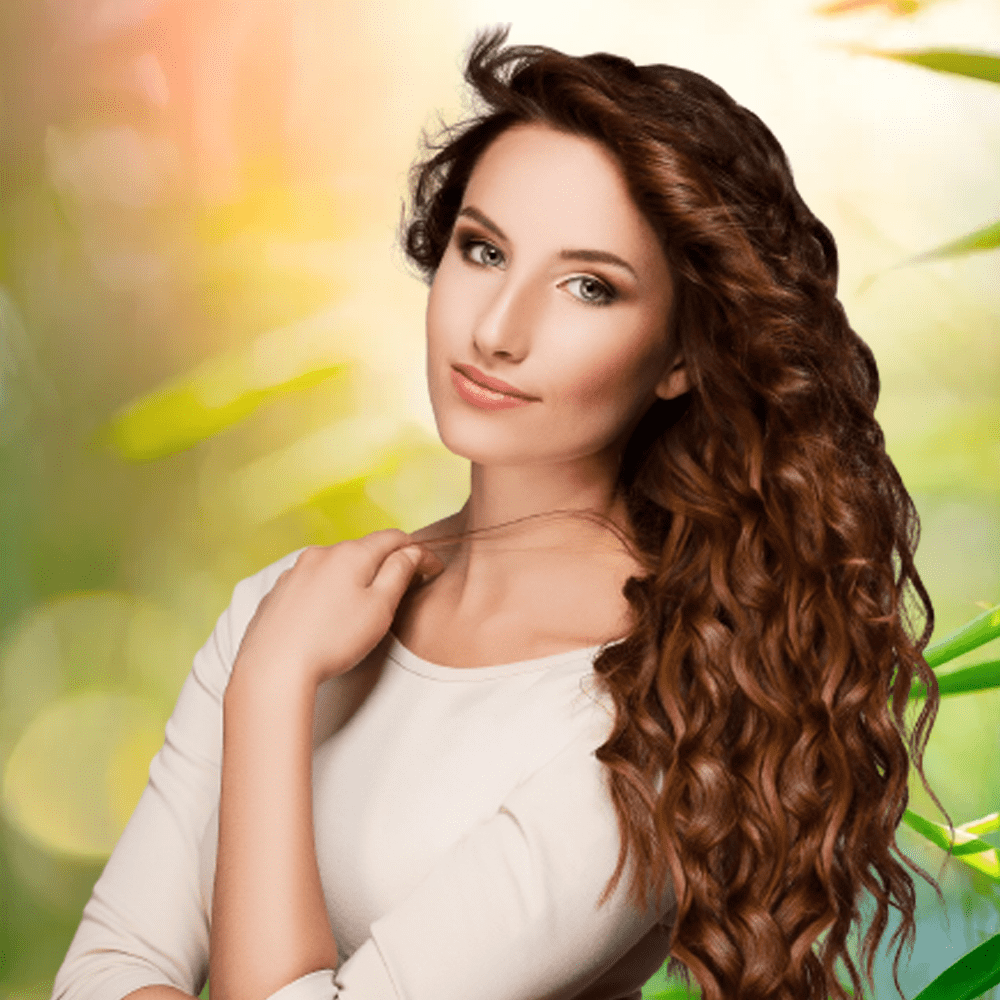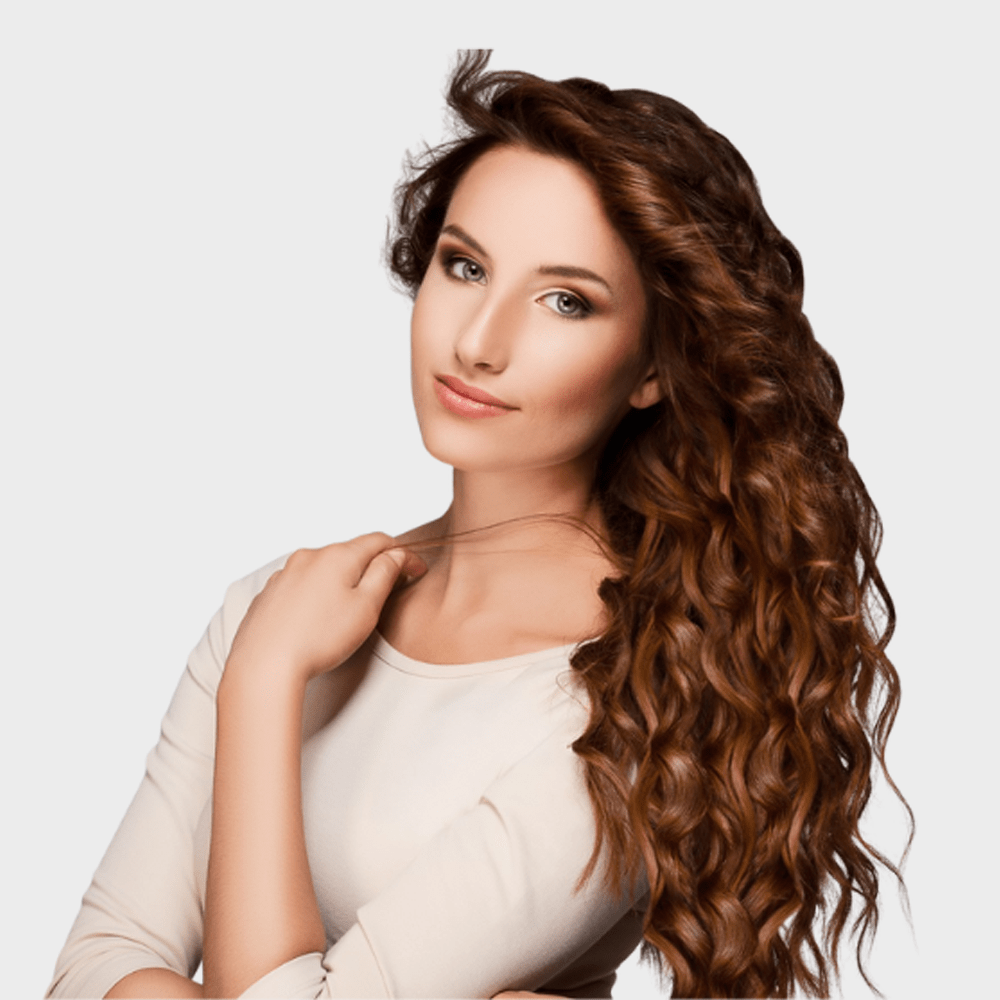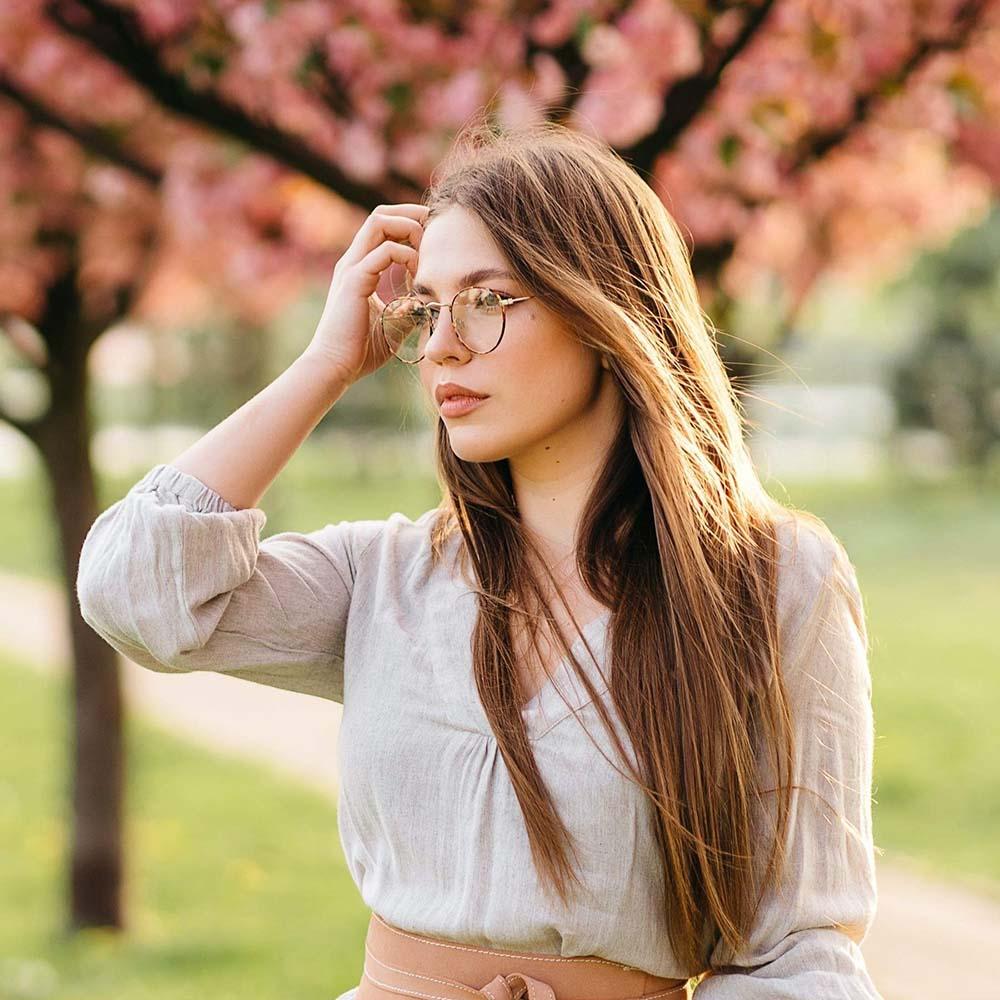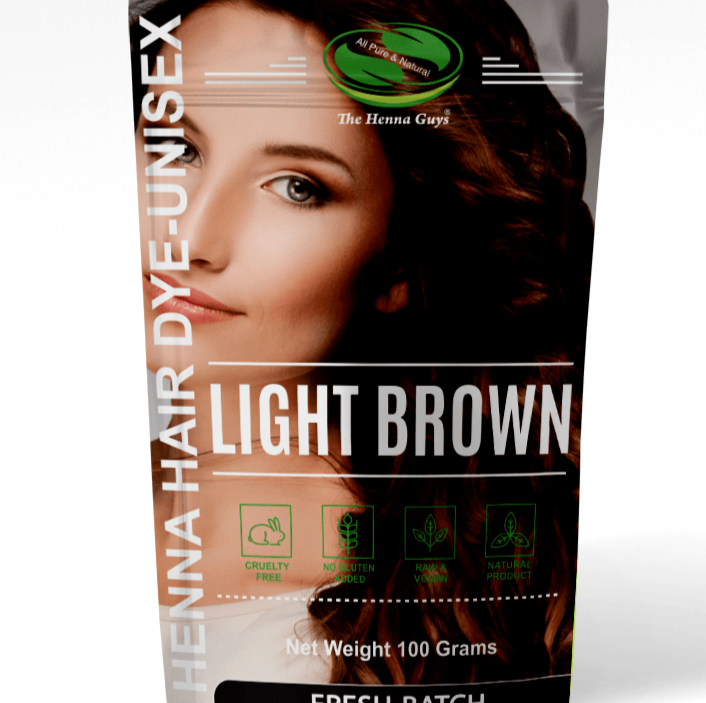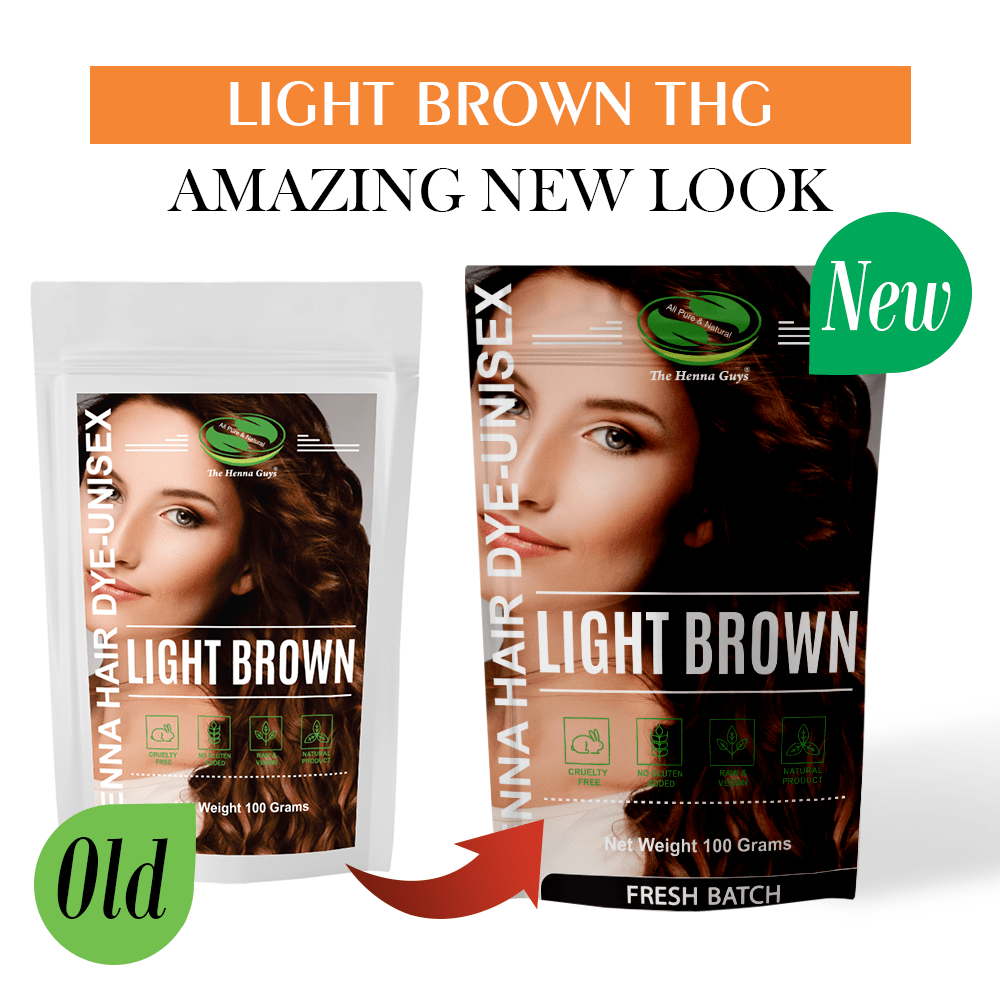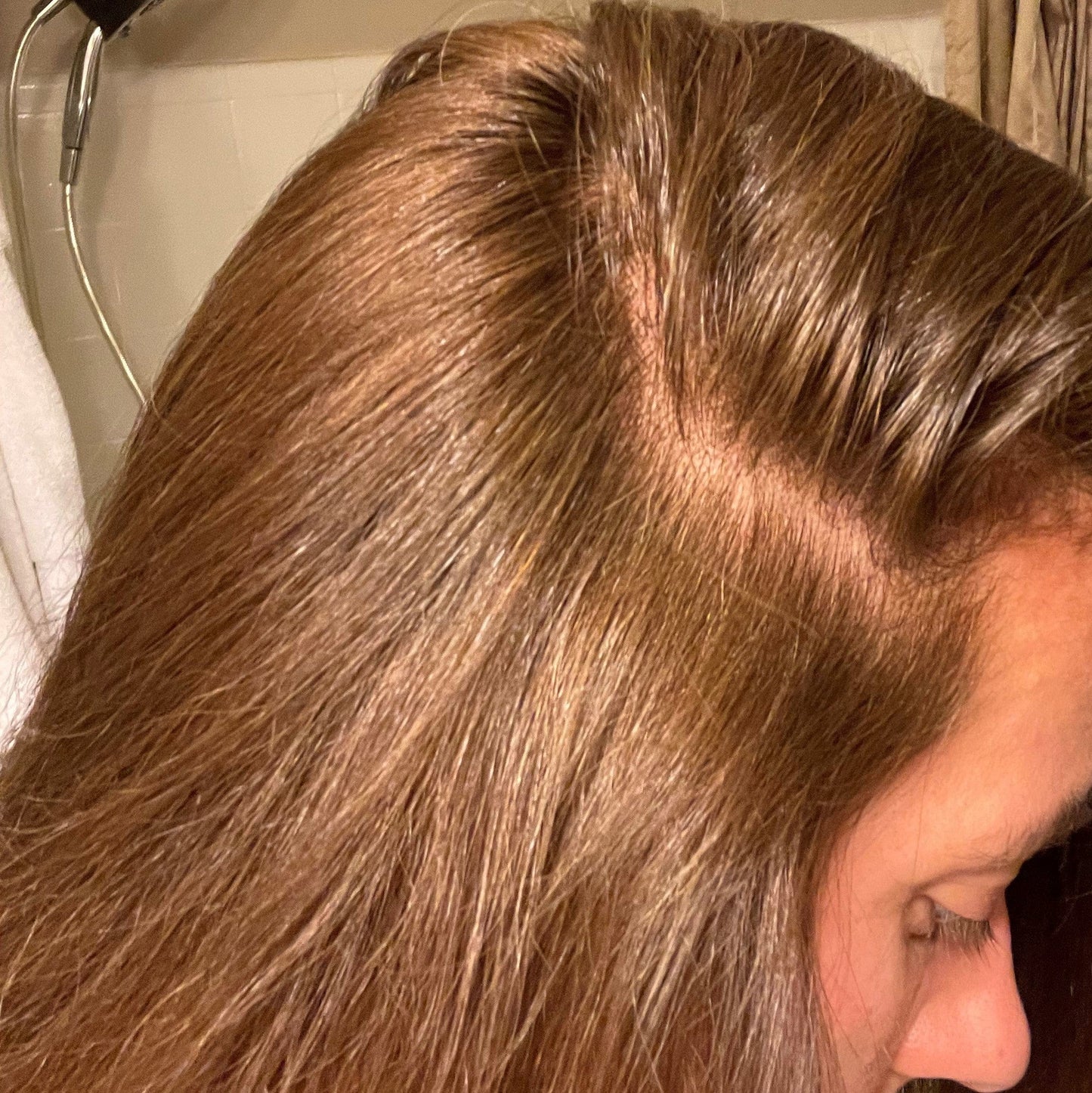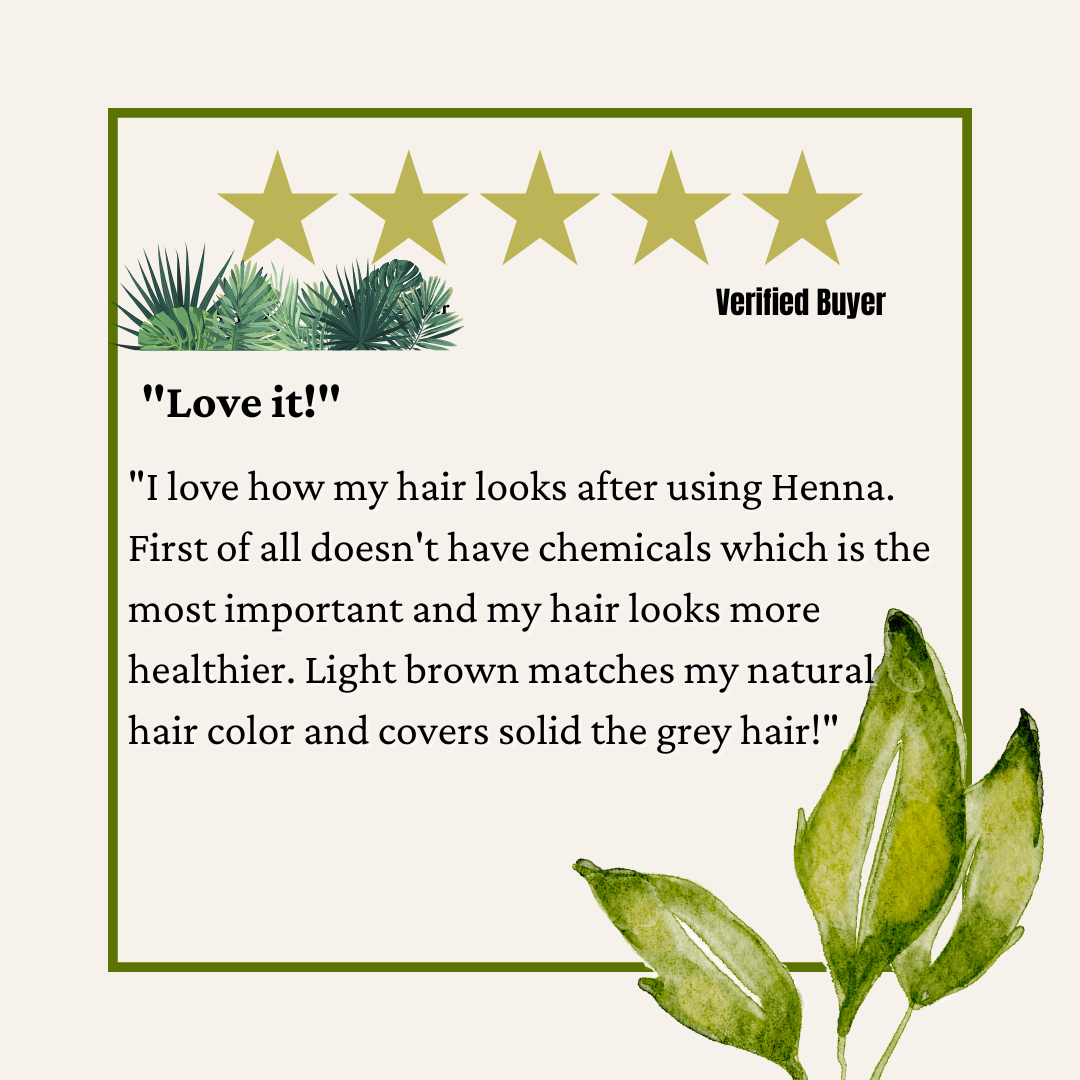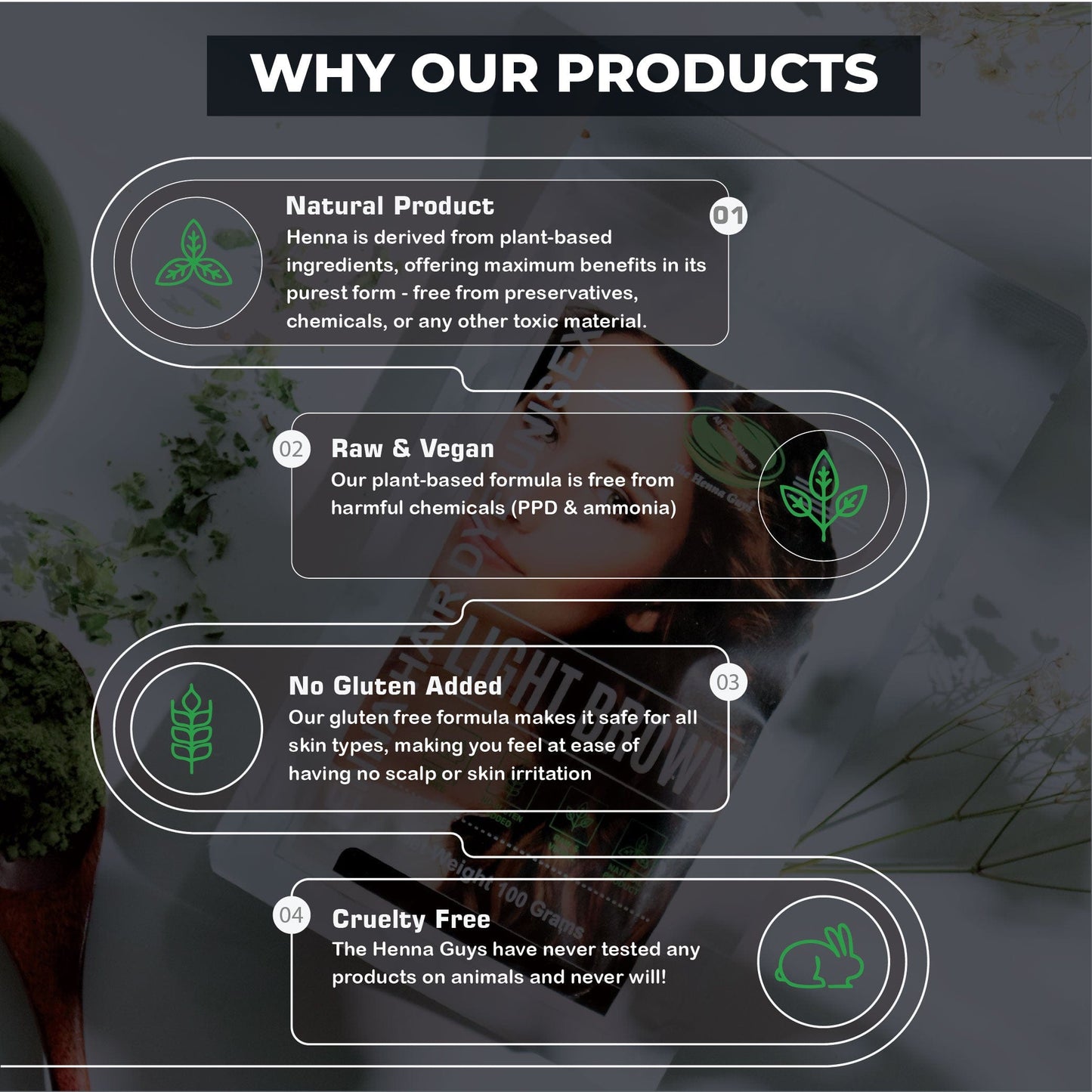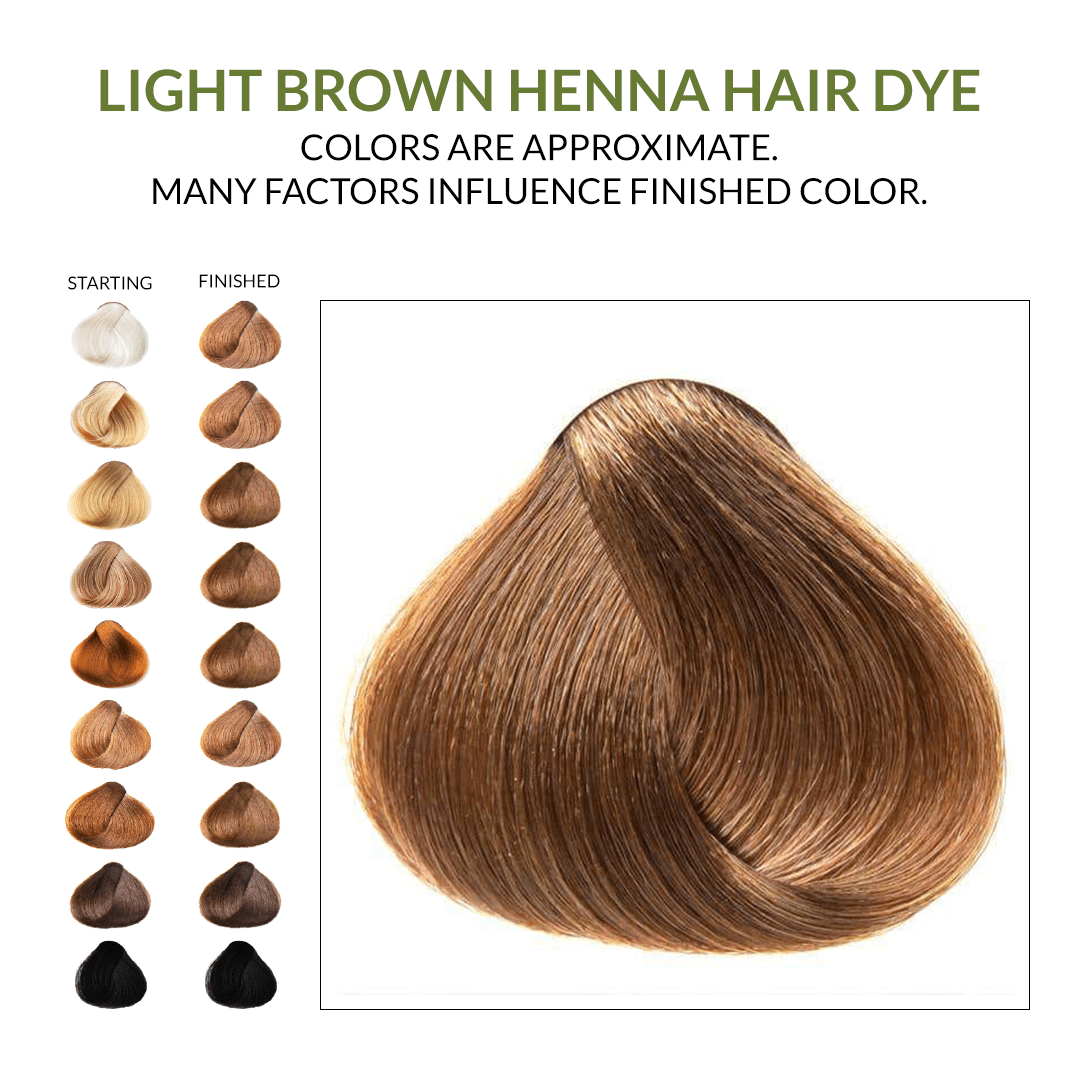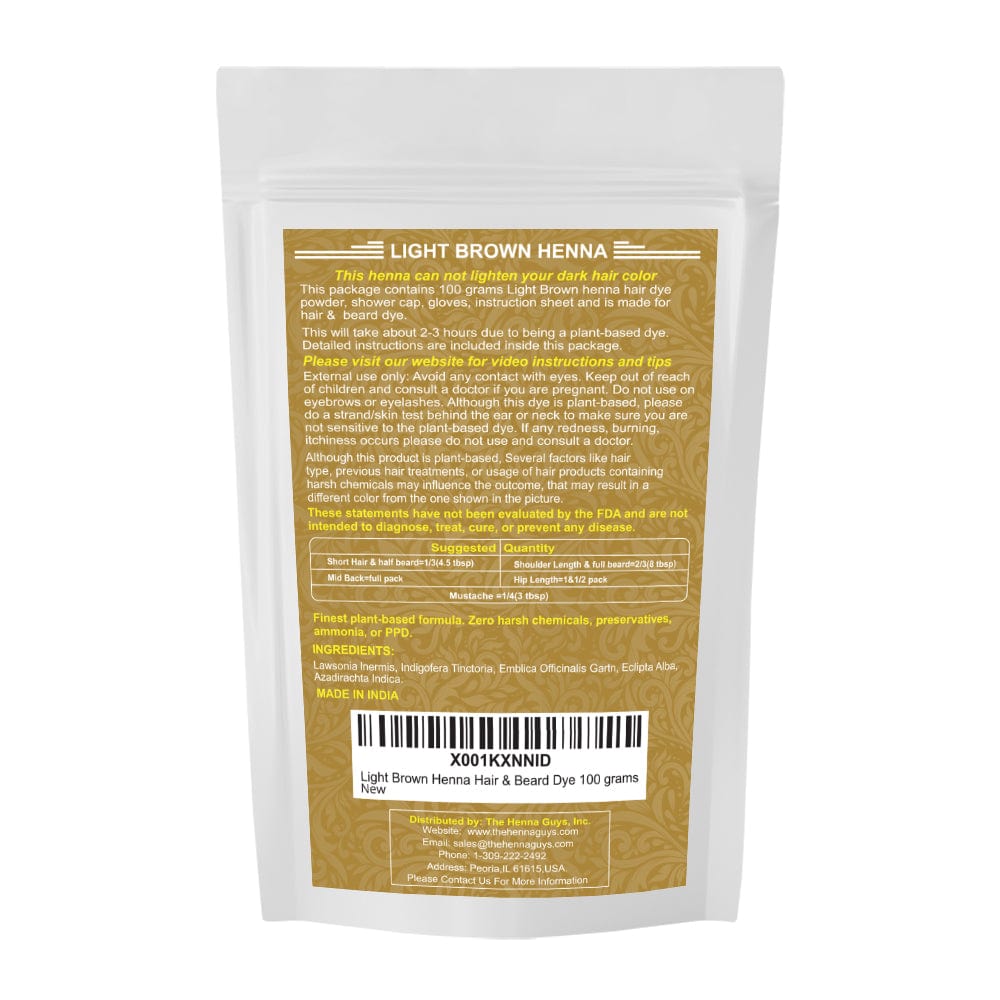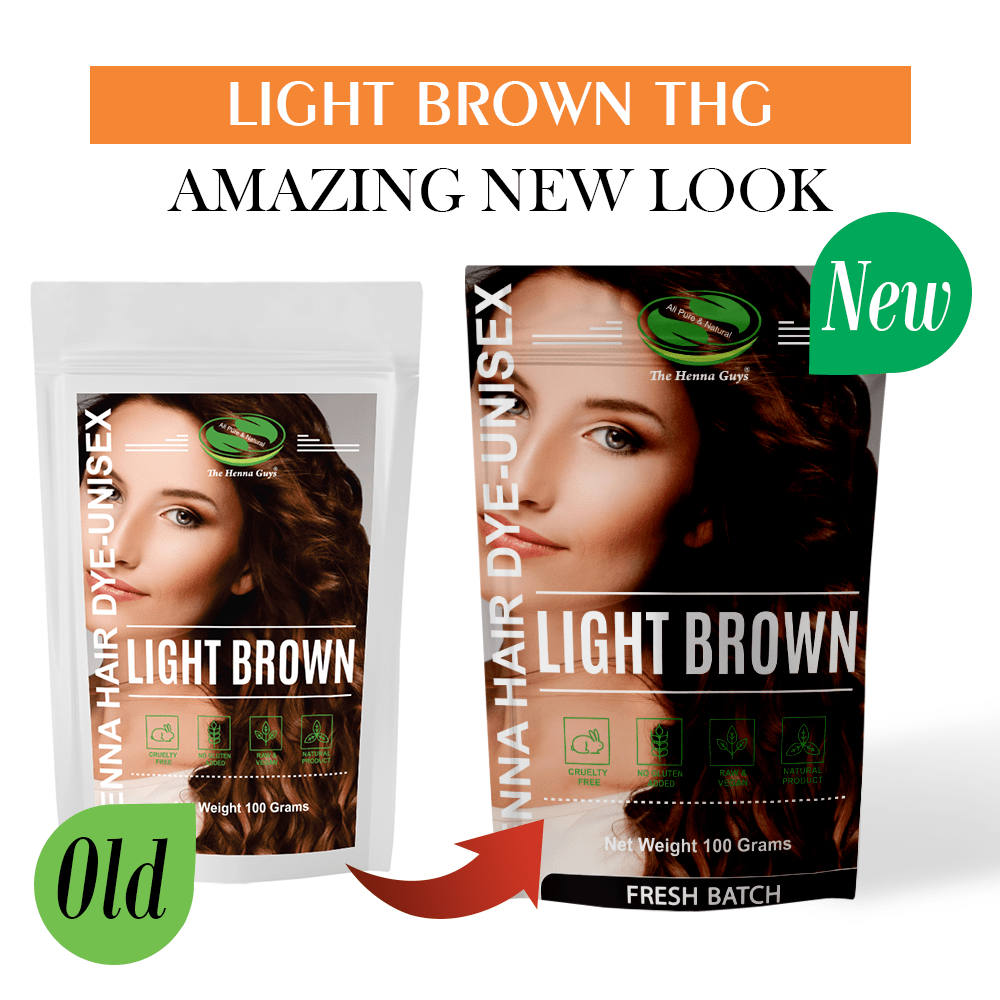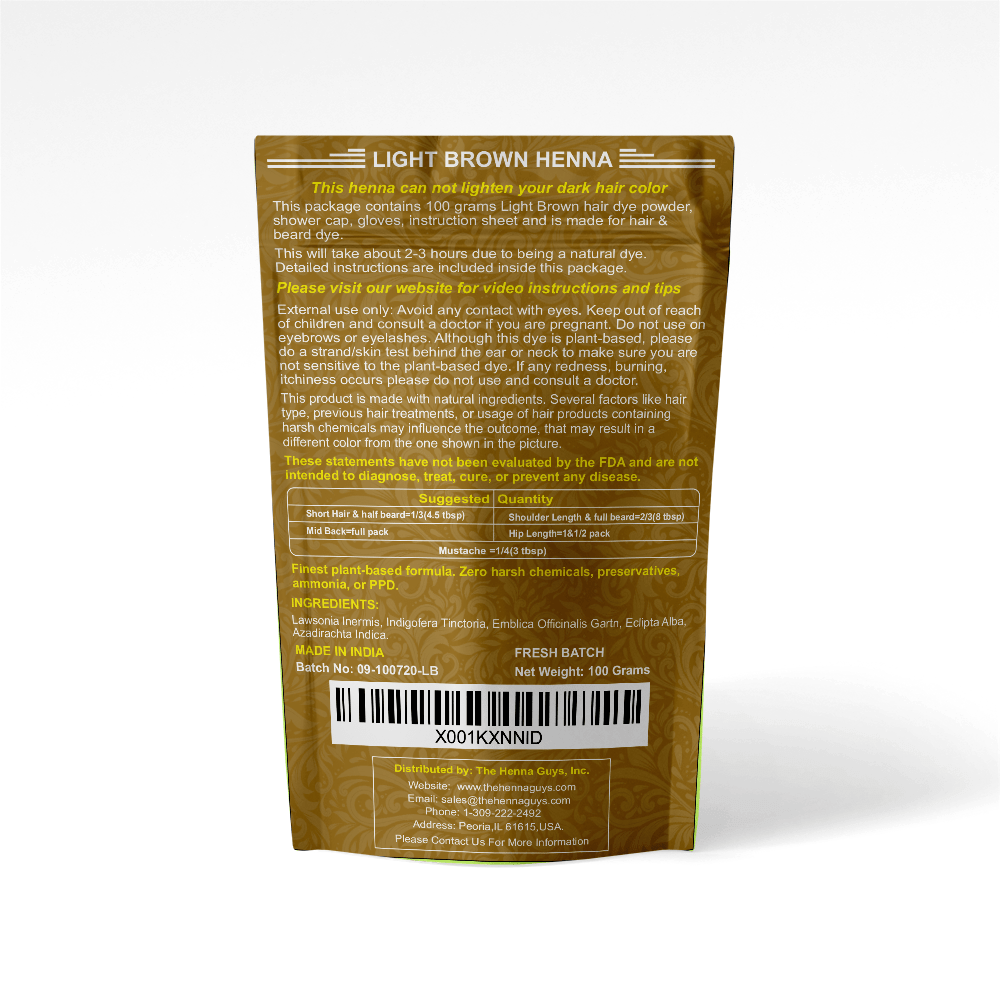 Customer Reviews
Write a Review
Ask a Question
Filter Reviews:
hair
color
henna
results
brown
coffee
grays
apple cider vinegar
time
water
10/02/2023
Stacy S.

United States
09/03/2023
Joann V.

United States
I recommend this product
Great
This henna did dye my hair light brown even my gray hair! Okay
07/08/2023
Terie

United States
I recommend this product
Happy with grey hair coverage!
My hair has been in terrible shape for a couple of years now. Excessive stress and chemical dyes have taken their toll on it. I have finally decided to again stop with the chemical dyes and go back to henna (I used to color my hair with henna when I was in my 20s..I just turned 50 this year). I used to have long curly hair, but I have experienced a lot of shedding and hair breakage, especially over the last 4 years. I just did my first henna dye treatment two days ago and I am so happy with the results! I was afraid I would have fire roots, but this light brown henna mixture did the trick right! I added the 2 tbsp of ACV as recommended for grey coverage plus I added 2 tbsp of Brahmi and 2 tbsp of Rose. I used caster oil around my hairline (but not getting it into my hair) as a barrier. My greys were 100% covered!!! I am so excited! My hair has a long way to go to get healthy again, but I plan on posting 6-month and 1-year updates on my progress. I also plan on using several other The Henna Guys hair masks at least once a week along the way. I'll let you all know how it goes!
06/27/2023
Cassie I.

United States
I recommend this product
Perfect alternative to hair dye!
It's been about a week and I love the results! It covered my greys about 95% (some you can see underneath) and the color blends so well. My hair is a tad darker than I would like but I think I have to be realistic that it's not going to look exactly as my hair color was. Overall, I'm SO happy with the coverage and I can finally stop wearing headbands everyday to cover up my greys. I will definitely continue to use Henna Guys.
06/09/2023
Devon D.

United States
I recommend this product
Very nice for growing out dark roots
I purchased this because I had been chemical dyeing my hair for years and wanted to stop. BUT, my roots were growing out very dk brown and I needed to blend the blonde and brown together. I used this mix and added a few Tablespoons of regular henna. The mix did a great job of blending my hair. I'm about to re-do after 4 weeks of waiting, adding in more regular henna to get more of a reddish tint to my hair. Excellent quality henna, easy to mix and use.
04/28/2023
Donna w.

Canada
I recommend this product
Perfect colour
I have light brown hair that is 25% grey. I tried the auburn colour and had orange panic. I gave the colour a month to settle then went over it again with auburn only to have a deeper orange colour. I tried the light brown in the hope of fixing the orange and was blown away. The colour is very close to my original hair colour. There is still a warmth to the colour but any trace of orange has gone. I've already added multiple bags of the light brown to my cart to stock up. I have my hair colour bag and my thin fine hair feels healthier than it has for years.
12/29/2022
Susanne L.

United States
I recommend this product
My hair is healthy for the first time in years
I've been using the light brown henna for 2 years now. My hear is shiny and has finally grown past my shoulders without breaking off. I make it with coffee and apple cider vinegar, which covers my gray, but the gray does start to lighten after a few weeks, so ends up looking a bit strange at my roots. Not sure if I just need to color the roots more often in between overall coloring. If anyone has a suggestion, I would love to hear it. Still, I do get compliments on my hair all the time.
12/06/2022
Britta

United States
I recommend this product
My hair is so much healthier. No red in my result.
I've been dying my hair with henna guys for a couple of years now. I have medium/dark brown hair and use the light brown henna color to cover greys. When I first started, I dyed all my hair roots to ends each time, but learned the hard way that the indigo in the henna kit will make your hair darker and darker each time which I didn't want. So now I only dye my roots and every once in a while dye it to my ends (which always leaves my ends very silky soft which is nice). I also stopped using coffee like they recommend and just use water to mix to try to not let it get so dark. The gray hair at my roots is always a bit lighter than the rest of my hair but it looks like highlights. There is zero redness in the result for me, I am actually thinking of switching to their auburn color to get some warmth in the color because it is a pretty cool tone right now. I mix with water, let sit for about 45 minutes, apply to my roots and let sit for a couple of hours and wash out. I do have to use shampoo to get it all out of my hair. The smell is not great but fine, it reminds be of timothy hay (bunny food). This is much better for my hair than the box dyes I used, I can tell where in my hair growth I stopped using them, the hair is healthier and shinier.
11/21/2022
Esther R.

United States
I recommend this product
Beautiful and natural
The color blended great. The result was very natural looking. It's a nice quality. The henna was shipped in a timely manner.
10/16/2022
Donna S.

United States
I recommend this product
Not light brown
The color was definitely NOT light brown. Don't think I'll be using the rest of the bag. My previous order was the color I was looking for, was a nice light brown. Don't know how to order and get it again.... don't know what to do???
10/07/2022
Shelly P.

United States
I recommend this product
Awesome product
Great coverage for grays and it left my hair shiny and soft. I love this henna hair dye, although it is a bit time consuming, the results are worth it.
09/23/2022
Tammy B.

United States
I recommend this product
Worth the effort
This was my first time using henna hair dye. I was skeptical as to how well it would cover grays because even the chemical laden boxed dyes do not 100% cover them. I was pleasantly surprised! Henna dye actually covered my grays better than boxed dyes. Yes, there is more time and effort put into using henna but it is SO worth it. My hair has never looked this healthy after using chemical dyes. My scalp did not itch and I did not get my usual headache when dying my hair. About a year ago, I started reading about all of the bad chemicals in hair dyes and decided I needed to find a healthier alternative, but because boxed dyes are easier to purchase and use, I never got around to switching to something safer. That was until a good friend of mine was diagnosed with brain cancer recently. I placed an order from The Henna Guys that same day and I will NEVER switch back.
09/21/2022
dan p.

United States
I recommend this product
Great service. Great product
Very fast service of a super, natural product.
07/31/2022
Kara J.

United States
I recommend this product
Easy with Lovely color
I really love this henna mixture. I kept the mixture on my hair for 2.5 hours. When I initially rinsed and dried, the color was more of a dark brown, but once I washed it (3 days later), the color turned out to be a warm brown. Make sure to use an old towel following your first couple of washings, as you may see some of the color on your towel. The color is very natural, and my hair feels very healthy. Good gray coverage.
06/23/2022
Lisa H.

United States
I recommend this product
amazing hair dye
easy to use with amazing results. great quality. I am a customer for life.
05/24/2022
chesley l.

United States
I recommend this product
Henna Light Brown first application report 5-24-22
Big success. Light Brown application worked perfectly, complete root and hair coverage. Let it sit 4 hours, then on hair 4.5 hours, rinsed out with non-foaming holistic rinse + cool/cold distilled water. Hair is perfect, and lightening according to natural inclination, to complement the henna dye. The product is top quality. The ratio is perfect. No additives used, or needed. If you want egg or cocoanut oil added, do it in your scalp treatment after henna coloring or before shampoos. Light Brown by Henna Guys is my 3rd ever application of henna due to an emergency when forced to learn about alternative hair theory and try to recover from a sudden loss of hair and scalp health after horrible chemical over-dying by local hairdressers.